The brand ambassador of Avon, Lisa Armstrong is a makeup artist. She has worked with various artists. Also, she has done make up for the artist on the shows like Britain's Got Talent, X-Factor. Plus she is the head of make-up and hair for Strictly Come Dancing. Earlier to this, she was a member of the music band called Deuce. She along with the band members, has released the tracks like Call It Love(1994), Single I Need You(1995) and more.

The brand ambassador of Avon, Lisa Armstrong, is an extraordinary makeup artist who has worked with various artists and has also done makeup on shows like Britain's Got Talent and X-Factor. She worked as the makeup expert for the ITV program This Morning before working as the makeup supervisor for the ITV quiz show Pick Me. Moreover, she is also famous for her prime-time entertainment series Ant and Dec's Saturday Night Takeaway. Plus, she is the head of makeup and hair for Strictly Come Dancing. Besides makeup, she is a former member of the pop band 'Deuce.'
How Did She Become A Makeup Artist?
Talented makeup artist Armstrong kicked off her career as a dancer, but she joined a music band when her friend, Kelly O'Keefe, had work experience with a music management company. They made their debut single, 'Call It Love' in January 1994, entered the UK charts at number 21, and worked their way up to peak at 11. The band released two more singles and an album before O'Keefe decided to leave the band in November 1995 and dropped the crew from their label. The band decided to continue on a new brand, and Amanda Perkins replaced O'Keefe for one single before they disbanded.
She then chose to train as a makeup artist, writing a column for 'Cosmopolitan' magazine before becoming the makeup artist for many British television shows. She is now head of makeup and hair for BBC One's Strictly Come Dancing. In 2020, she was one of the Guest Judges on the makeup competition show Glow Up: Britain's Next Make-Up Star on Series 2, Episode 6.
Armstrong And Her Former Husband
Armstrong and his former husband Anthony McPartlin met each other for the first time at a pop concert at Newcastle City Hall in 1994. At that time, she was performing with her ex-band, Deuce; whereas, Anthony was performing with his pal Declan Donnelly for their band, 'PJ & Duncan'. The duo dated for almost ten years and while they were on holiday in Dubai, Anthony took their relationship to a new level by proposing to Armstrong. In the course of time, they tied the knot in 2006 in Taplow, Buckinghamshire.
But their relationship didn't last long. The duo ended up with a divorce after Anthony was released from rehab after his battle with drugs. Right after that, Anthony and Lisa's married life started degrading as they lived separately by the end of 2017.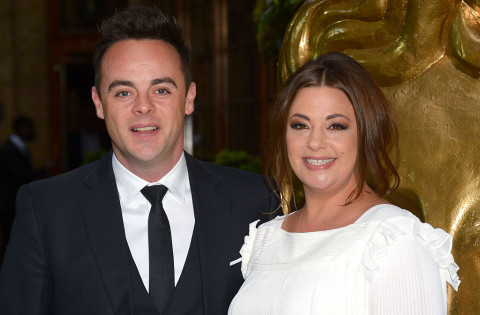 In January 2018, Armstrong and her husband announced their separation. Then, she filed for a divorce by claiming that he was intolerable to live with. So, the former couple ended their 11 years of marriage legally in October 2018.
After the finalization of the divorce, she was handed over £31 million of fortune from Anthony's £50 million wealth. Plus, she was permitted to live at their former marital home, estimated to be worth £5 million.
How Much Does Armstrong Make As a Makeup Artist?
Armstrong is one of the wealthiest makeup artists who was born in England and she is listed in famous people born on October 25. She must have good earnings as she is one of the renowned makeup artists. As per sources, Armstrong's net worth is estimated to be approximately $5 million which she stockpiled a decent fortune from being a successful Makeup artist.
Source: Wikinetworth