Quick Facts of Wade Dominguez
Full Name

Wade Dominguez

Net Worth

$500,000

Date of Birth

10 May, 1966

Nickname

Wade

Marital Status


Wade

Birthplace

Santa Clara County, California

Ethnicity


Mexican and French

Religion


Christain

Profession

Actor, Model, Singer, Dancer

Nationality


American

Active Year

1994–1998

Hair colour


Dark brown

Height

5 ft 8 in (1.74 m)

Horoscope


Taurus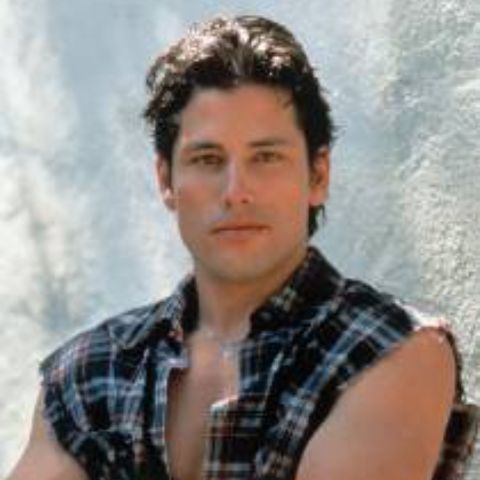 Wade Dominguez was a multi-talented performer who excelled in acting, modeling, singing, and dancing. He became famous for his role as Emilio Ramírez, a rebellious student who learns to respect his teacher in the 1995 film Dangerous Minds. He also starred in other movies such as City of Industry, The Taxman, and Shadow of Doubt.
Unfortunately, Dominguez's promising career was cut short by his untimely death in 1998. He was only 32 years old when he succumbed to complications from AIDS. He left behind a legacy of inspiring and memorable performances that touched the hearts of many viewers.
Wade Dominguez's Wiki-Bio
Wade Dominguez was a talented and energetic performer who had a love for dancing and music from a young age. He was born on May 10, 1966, in Santa Clara County, California, to Robert Dominguez and Sharyn Dominguez. He was of mixed ethnicity of Mexican and French and had a large and close-knit family.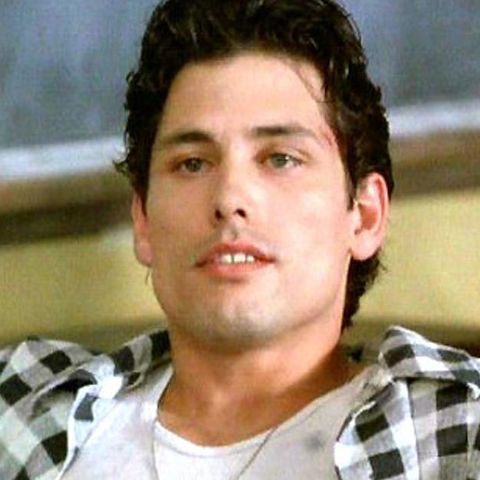 Further, he attended Live Oak High School in Morgan Hill, where he graduated in 1985. He pursued his passion for dancing by working as a go-go dancer at nightclubs. He also developed an interest in modeling and acting, which led him to seek opportunities in the entertainment industry.
Who was
Wade Dominguez's
Partner?
Wade Dominguez was a very private and reserved person who did not share much about his personal life and relationships. He valued his privacy and did not want to be defined by his sexual orientation or his HIV status. He kept both of these aspects of his identity secret from the public and the media.
Likewise, he was also discreet about his romantic affairs and did not confirm or deny any rumors about his love life. People speculated that he dated actress Elizabeth Berkley, who co-starred with him in The Taxman. They appeared together at several events and had good chemistry on screen. However, neither of them ever confirmed their relationship status.
How Did Wade Cope with His Illness?
Wade Dominguez chose to deal with his illness privately and focus on his work. He never disclosed his HIV status to the public or the press. He also avoided asking for any sympathy or pity from anyone. He wished to be known for his skill and his accomplishments, not his condition.
Furthermore, he also had some support from his friends and co-stars, especially Elizabeth Berkley, who visited him in his hospital bed and showed him a rough cut of his last film, Taxman. His performance moved him and he broke down crying, saying "I'm so good, I'm so good." He died shortly after that before they released the film, which they dedicated to him.
Wade Dominguez's Caused of Death
Dominguez died on August 26, 1998, at the age of 32 in California and his cause of death was respiratory failure due to AIDS. However, his life was cut short by a tragic illness. He spent several weeks in the hospital before he died and his friends and co-stars visited him. They dedicated his last film, The Taxman, to his memory.
His death was a shock and sorrow to many who knew him or appreciated his work. People praised him as a gifted and charming actor who had a bright future ahead of him. His fans still honor his life and legacy through online forums and fan clubs. Further, American record producer Popa Wu dead at the age of 63 and his dead reason was sudden illness. 
Net Worth of Wade Dominguez
Wade Dominguez was a talented and versatile performer who had a successful career in acting, modeling, and music. He appeared in several movies and TV shows, as well as gracing the covers of magazines and fashion campaigns. He also released some albums and singles as a singer and dancer, showcasing his musical skills and charisma.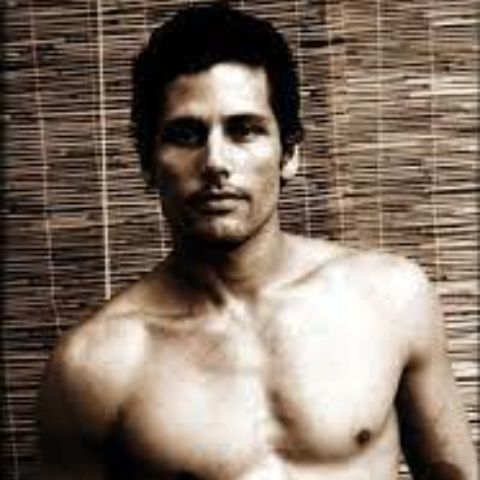 At the time of his tragic death, he had amassed a considerable fortune from his various endeavors. He had an estimated net worth of around $500,000, which showed his hard work and popularity. He was one of the most sought-after stars in the entertainment industry and had a bright future ahead of him.
Movies & TV Shows
Wade Dominguez was an American actor who appeared in several movies and TV shows in the 1990s. His role as Emilio Ramírez, a troubled student in the 1995 film Dangerous Minds, co-starring with Michelle Pfeiffer, made him best known. He also starred in other films such as City of Industry, The Taxman, and Shadow of Doubt. 
His movies and TV shows showcased his talent and charisma as an actor. He played diverse characters, from a thief to a policeman to a hip-hop artist. He also had a passion for music and dancing, which he displayed in the music video Losing My Religion by R.E.M. He also appeared in an erotic film called Erotique, directed by Lizzie Borden. His fans and critics praised his performances and his potential as a rising star.
For more content like this, don't forget to check out our page AllStarBio.