Who is Chris Sarandon?
American actor Christopher 'Chris' Sarandon was born under the zodiac sign Leo on 24 July 1942, in Beckley, West Virginia USA. He has 103 acting credits and is perhaps still known best for voicing the lead character Jack Skellington in the 1993 animated family fantasy movie "The Nightmare Before Christmas", which also starred Danny Elfman and Catherine O'Hara, and was directed by Henry Selick. It follows King of Halloween Town Jack Skellington who's just discovered Christmas Town, and is now trying to bring Christmas to his home; the movie won six of its 23 award nominations, including an Oscar nomination for Best Effects, Visual Effects.
Chris hasn't had any roles in the past three years, but hasn't officially retired from acting.
Education and early life
Chris was raised in Beckley alongside his brother John Peter Sarandon, by their Greek-born Turkish-American mother Cliffie (nee Cardullias) and American father Chris Sarandon; both of Chris' parents were restaurateurs.
He studied at Woodrow Wilson High School and became interested in acting during his time there, appearing in many plays performed at the school; Chris was into several other activities as a teenager, as he was on his school's debate team, took creative writing lessons and enjoyed playing soccer.
Upon matriculating in 1960, he enrolled at West Virginia University from which he graduated with a Bachelor's degree in speech in 1964; Chris continued his education at The Catholic University of America, graduating with a Master's degree in theatre in 1966.
He toured with several improv companies in the following three years, prior to launching his career on TV.
Roles in TV series
Chris' debut TV series role was playing Tom Halverson in the soap opera "Guiding Light" from 1969 through 1973, and the year 1974 saw him play George in the episode "The Satan Murders" of the horror "The Wide World of Mystery".
His following role came in 1992, when cast to play Harry in the episode "Heart and Soul" of the popular drama "Sisters", which starred Patricia Kalember and Swoosie Kurtz, and was created by Daniel Lipman and Ron Cowen. It follows the lives of four sisters, the series aired from 1991 through 1996 and won three of its 24 award nominations. The remainder of the '90s saw Chris appear in an episode of a couple of series, including the family crime drama "Picket Fences", the action adventure "Star Trek: Deep Space Nine" and another action adventure "Fortune Hunter".
In 2002, he portrayed Judge Barry Krumble in six episodes of the popular drama "Judging Amy", which starred Tyne Daly and Amy Brenneman, who also created the series; it follows the lives of three generations of women, the series aired from 1999 through 2005 and won 13 of the 60 awards for which it was nominated. The 2000s saw Chris make a guest appearance in a couple of series, such as the critically acclaimed fantasy mystery "Charmed", the drama mini-series "Skin" and the crime mystery "Cold Case".
In 2017, he voiced Count Dracula in three episodes of the animated action adventure "Teenage Mutant Ninja Turtles', which starred Rob Paulsen and Sean Astin, and was created by Joshua Sternin and Ciro Nieli. It follows four ninja turtles as they're defending their city from evil forces, the series aired from 2012 through 2017 and won 11 of its 65 award nominations.
Chris has since appeared in only a single TV series, playing a supporting character in the 2020 episode "Twelfth Night" of the comedy "Sofa Shakespeare".
Roles in movies
Chris' debut film role was playing George in the 1974 comedy "Thursday's Game", and the remainder of the '70s saw him appear in the 1975 biographical crime drama "Dog Day Afternoon", the 1977 horror "The Sentinel" and the 1980 drama "The Day Christ Died".
He voiced Kurotowa in the English-language version of the Japanese 1984 animated adventure science fiction "Nausicaa of the Valley of the Wind", which starred Mahito Tsujimura and Sumi Shimamoto, and was written and directed by Hayao Miyazaki of Studio Ghibli. It follows warrior and pacifist Princess Nausicaa as she's trying to prevent two nations from destroying themselves, and the movie won three of its four award nominations. Some of Chris' following roles were in the 1985 horror "Fright Night", the 1987 adventure family comedy "The Princess Bride" and the 1989 thriller "Tailspin: Behind the Korean Airliner Tragedy".
In 1991, he portrayed Charles Dexter Ward in the horror "The Resurrected", which starred Jane Sibbett and John Terry, and was directed by Dan O'Bannon. It follows a woman who's hired a private detective to spy on her husband Charles while he's staying at his family's remote cabin, and the film won one of its four award nominations. Chris appeared in a couple of other popular movies in the '90s, such as the 1994 drama "David's Mother", the 1995 crime action "Just Cause" and the 1998 drama "Little Men".
I'm not too swamped to celebrate 34 years of 'The Princess Bride'! #happyanniversary #princehumperdink #theprincessbride #princessbride #disneyplus #34years #anniversary #chrissarandon

Posted by Chris Sarandon on Sunday, September 26, 2021
He portrayed Robert in the 2005 drama "Loggerheads", which starred Michael Kelly and Kip Pardue, and was written and directed by Tim Kirkman. It follows the lives of members of three families in North Carolina, and the movie won three of its four award nominations.
Chris' three most recent movie roles have been in the 2013 mystery thriller "Frank the Bastard", the 2014 romantic comedy "Big Stone Gap" and the 2015 drama "I Smile Back".
Read Related Also: Bio, Age, Height, Net Worth, Facts, Nationality
Other credits
Chris co-produced the 1997 crime action "Road Ends".
He's voiced characters in various video games, including in the 1988 "fright Night", the 2002 "Kingdom Hearts" and the 2004 "The Nightmare Before Christmas: Oogie's Revenge".
Chris has received six special thanks, including for the 2012 short documentary movie "True Love: The Princess Bride Phenomenon – Entering the Zeitgeist", the 2017 animated adventure comedy series "Ah! My Goddess: Bad Goddess The Anime Video Comic" and the 2019 short documentary film "Becoming Jerry Dandrige from Fright Night".
Some of his recent talk-show appearances have been in "Trash 'n Treasure", "Inside of You with Michael Rosenbaum" and "Live It Up".
Awards and nominations
Chris has been nominated for five awards, including his 1976 Oscar nomination for Best Actor in a Supporting Role, for his performance in "Dog Day Afternoon".
Spouse and children
Chris has married thrice. His first wife was popular American actress Susan Sarandon, who's appeared in 163 movies and TV series and is perhaps still known best for portraying Louise in the 1991 crime adventure film "Thelma & Louise". The two married on 16 September 1967 and their divorce was finalized on 20 September 1979.
On 4 October 1980, Chris married American former fashion model Lisa Ann Cooper; she gave birth to their first daughter Stephanie in 1982 and to their second daughter Alexis in 1984, while their son Michael followed in 1988. Chris and Lisa Ann's divorce was finalized on 15 January 1989.
Since 22 July 1994, Chris has been married to American actress, screenwriter and director Joanna Gleason; she has 65 acting credits, and is perhaps still known best for playing Dirk's Mother in the 1997 drama movie "Boogie Nights", which won 36 of its 100 award nominations, including its three Oscar nominations.
There are no other women whom Chris has perhaps been with, that we know about; he's married to his third wife Joanna Gleason as of September 2023, and has three children with his second wife Lisa Anna Cooper.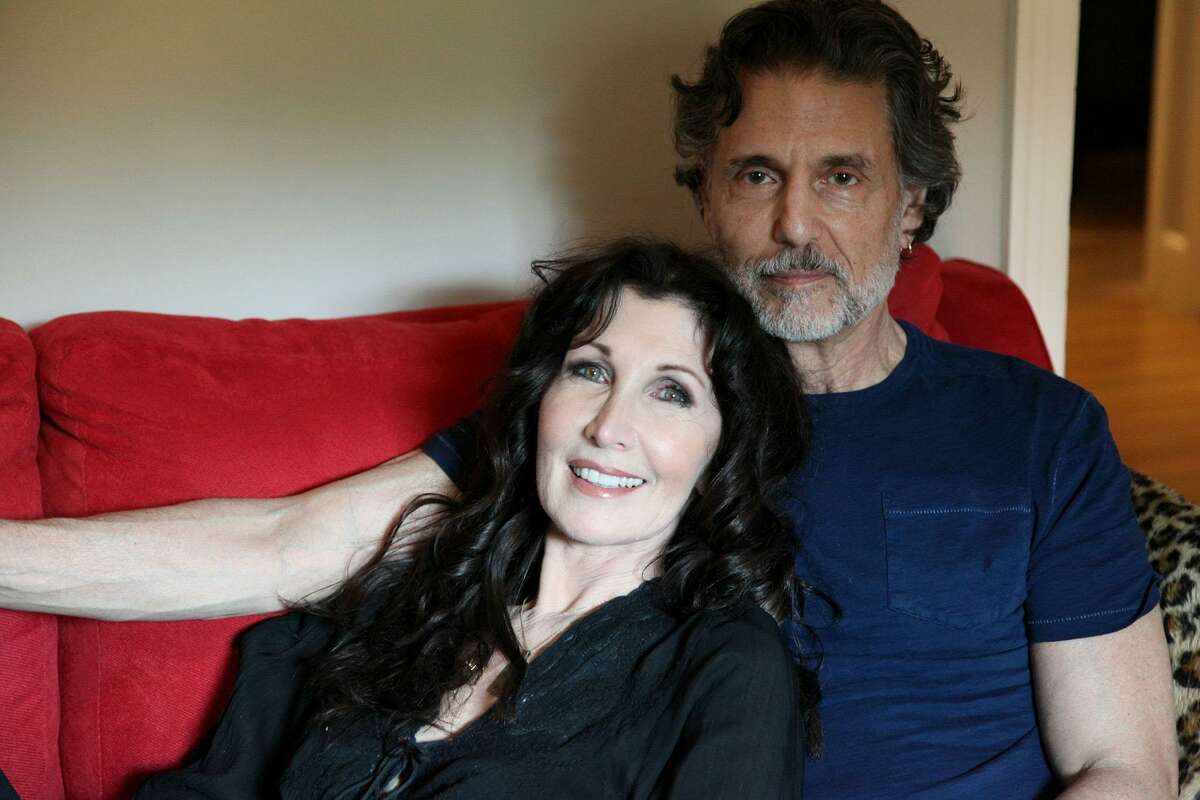 Interesting facts and hobbies
Chris met his third wife while they were performing together in a Broadway production of the musical "Nick & Nora" in 1991; they've recently bought a rambling vintage home in Fairfield County, Connecticut.
He was invited to play Detective Mike Norris in the 2004 horror thriller comedy movie "Seed of Chucky" but had to turn it down because of conflicting schedules; the movie was quite popular and won one of its seven award nominations.
Chris is a member of the Reenbrier Valley Theater's advisory board.
Close to 7,000 people are following him on Instagram today and he's posted nearly 350 pictures and videos onto the network, with most being about his work.
Chris is a philanthropist and has donated money to several charities working with underprivileged children.
One of his favorite actors is Christopher Walken, and some of Chris' favorite movies include "The Dead Zone", "King of New York" and "The Deer Hunter".
Appearance and net worth
Chris' age is 81. He has brown hair and eyes, weighs around 180lbs (82kgs) and is 6ft 1in (1.85m) tall.
Chris' net worth's been estimated at over $5 million, as of September 2023.