Kendall Jenner Id Magazine: Kendall Jenner Poses in a Black-and-White Photo Completely Naked! She was also wearing a monokini and sipping from an In-N-Out cup. Kendall Jenner let her guard down in her most recent photoshoot. Few things are more revealing than eating In-N-Out in front of the camera, but Kenny did just that in her i-D Spread.
The model wore a rose-colored cutout satin monokini and a cowboy hat for the cover, sipping from a paper cup from the Kardashian-approved fast food business (if you recall her sister Kylie's famous "well-done" fry order). Kendall's characteristic long, dark locks were replaced with a choppy red pixie cut, and she winked with a straw in her mouth. But, believe it or not, the feature's scantily dressed cover wasn't the most revealing image. In fact, in one photo, the reality star was entirely naked, while in others, she wore sheer, boob-baring shirts. Kendall took to Instagram to share a few behind-the-scenes mirror selfies from the shoot. The model censored her nipples with a drawn-on X and black censoring bars in the photos.
Kendall's soft side was also revealed throughout the interview. The model talked about how she copes with worry and what she does to relax. Kendall told the outlet that she used journaling to release "anger, frustrations, and stress, the things that are stressing you out, the things that are making you happy, and even just ideas." Jenner donned a translucent skirt with a metallic sheen that dropped past her knees and baby pink Mary Jane heels underneath the coat, injecting sugary color into an otherwise understated ensemble. Her makeup was minimal and tidy, and she wore her new red hair in a classic bouffant that highlighted her sculpted cheekbones, just like the other models.
GETTING TOGETHER WITH FRIENDS
The model's most recent session came after KUWTK viewers chastised her for overdoing her "lip fillers." The TV personality attended Super Bowl LVI at the SoFi Stadium. At the year's most important sporting event, she posed with friends, pop artist Justin Bieber, 27, and his wife Hailey Beiber, 25. Devin Booker, her 25-year-old boyfriend, was also at the game with them. Kendall arrived in a modest casual outfit consisting of a tight white T-shirt and blue pants. As the two grinned at the camera, the TV personality placed her arms around Hailey's neck. When the group photo was revived on Reddit, commenters were critical of Kendall's appearance, claiming that she appeared to "overline her lips as if she had injections."
"This is like asking, 'why do people still photoshop if they undergo plastic surgery?" said one Reddit member. "This is terrible!" said another user. "She's been looking weird recently, too much filler?" said a third individual. She's a natural beauty. "She ought to quit right now," a third agreed. "I really believe Kendall looked a lot better with her original lips," a fourth person added. Is anyone else of the same opinion? "I thought she looked great with thinner lips, and now it's difficult to tell her from Kylie!" "Kylie needs to educate Kendall on how to properly overline her lips," one commenter said.
Kendall Jenner wore a giant puffer coat and a see-through skirt to the Prada runway show. Prada's runway show has a history of celebrity appearances (previous presentations have included Kyle MacLachlan and Jeff Goldblum), but when it comes to genuine models, the famous Italian label is no stranger to bringing in strong hitters like Kendall Jenner. Jenner took her to pass in a large belted nylon puffer — a hallmark for the label by now — decorated with sprays of raven-hued iridescent feathers, which was one of the more attention-getting looks of the entire collection.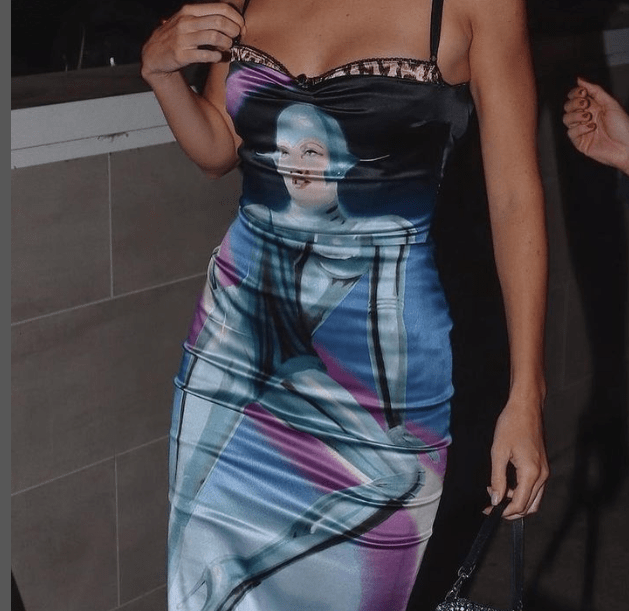 Kendall Jenner is Reclaiming her Personal Space!
The model and reality personality opens up about growing up in the spotlight, using books as therapy, and her relationship with the paparazzi. Khloe Kardashian gives a "period talk" to a thirteen-year-old Kendall Jenner in the second season of Keeping Up with the Kardashians, replete with a demonstration of a tampon flowering in a glass of water. Kendall Jenner slips into the couch, one arm clutching her puppy and the other holding her face.
Kylie Jenner and the other sisters laugh hysterically at this attempt at education. Her face alternates between humiliation and tiredness as the camera zooms in on her expression as she tries to make herself smaller and smaller. The sisters thought it would be a good idea to view Kendall's birth video in order to make her feel more at ease. As a result, the cameras go to the television screen, and we, too, see Kendall's first breath. "I literally can't get over the idea that I just seen Kendall Jenner coming out of the womb," says one of the most popular comments on this YouTube video.
Although this scene currently appears to be similar to many other reality television series, it's important to remember that the Kardashians were the first of their kind, and Kendall was one of the first teenagers to grow up in front of the camera in this manner. Kendall is no longer a bashful adolescent who melts into the couch at the age of 26. She has been the world's highest-paid supermodel for the previous three years, and she just created the brand 818 Tequila and became the Creative Director for FWRD. She's more visible than ever, but she's also taken on new roles that are mostly hidden from view. And she manages to keep a kind of mystique about her that draws people in and makes them pay attention. So, when no one is looking, what does she do?
About an Instagram Story
When I call Kendall on the phone, I ask her about an Instagram story I saw her share a few days ago with her 213 million followers, in which her Doberman Pinscher, Pyro, was sleeping in the grass with his head on her diary. She claims that writing in her notebook once or twice a week helps her deal with anxiety, panic attacks, and "a little bit of despair."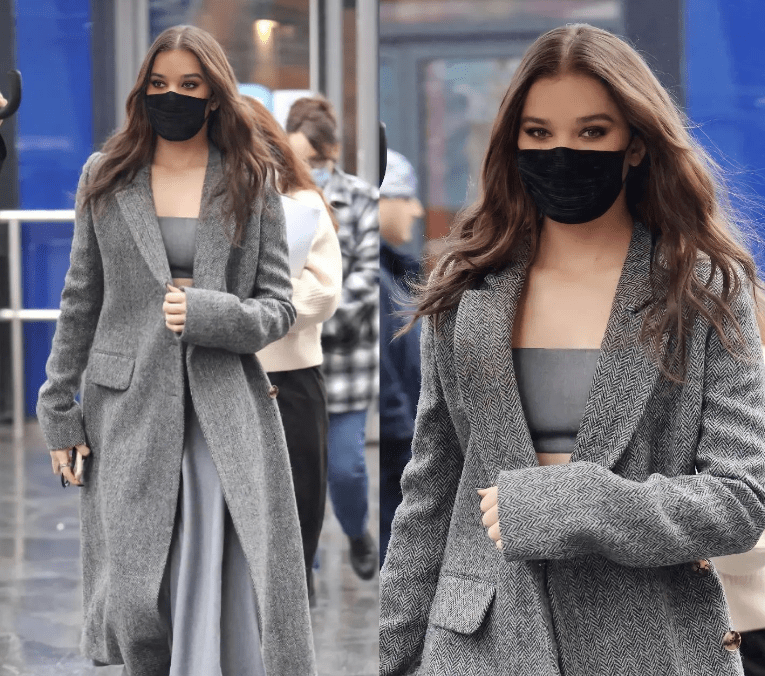 "It's vital to have a space that's just for you," she says, "where you can let out your happiness, your anger, frustrations, and stress, things that spook you out, things that make you happy, and even simple ideas." She claims that she believes in bringing things into existence and writing them down. She claims, "Our minds are tremendously strong." "I used to be a very furious person. You may discover old recordings of me yelling at the paparazzi for no apparent cause, as well as for a very obvious reason. "Now I'm a lot more at ease with everything."
I inquire, "literally?" when Kendall says she locks her writing away so no one can see it. "It's like an old-fashioned diary," she explains. It has a lock on it, and I keep it hidden, locked away: mine is very private. 'No one will ever get this,' I think. A logical reaction, you'd think, from someone who has spent her whole life being subjected to intrusive questioning and being compelled to divulge intimate details of her life on television whether she wants to or not.
Related