Succession Season 3 Ending Explained: As Season 3 came to a close with a brilliant episode that mirrors the season opener, Logan was once again in command of his children in a game they can't seem to win. Check out our recap of "All the Bells Say," Jesse Armstrong's eighth Episode of the season. How did Season 3 of Succession wrap up?
After reading a bedtime story to his grandson, Logan (Brian Cox) and the rest of the Roy family play Monopoly in their Tuscan villa. The fact that Shiv (Sarah Snook) frequently cheats in this game will not come as a surprise to you. "Get Out of Jail Free" cards from earlier in the season and Tom's treachery foreshadowing later in the episode is worth a closer look." After Kendall (Jeremy Strong) nearly drowned after falling off a pool float at the end of episode 8, we find that Kendall was hospitalized. Even though Kendall claims it was an accident, his family is concerned because they believe it was a suicide attempt.
A terrible screaming match ensues as Shiv even attempts to arrange an intervention for her brother. In order to achieve a "union of equals," Logan and Roman (Kieran Culkin) travel to Lake Como to meet with Matsson (Alexander Skarsgard). After gaining the upper hand, Matsson presents Logan with a novel offer: Waystar is now owned by GoJo, Matsson has taken control of the board, and Logan has made a tidy profit. Even Matsson guarantees Roman a seat in the new firm structure. As a result, Logan arranges for Roman to return to Tuscany in time for his mother's wedding.
Behind The Story About Season 3
The wedding of Caroline (Harriet Walter) and Peter Munion (Pip Torrens) is still going on. At the reception, Shiv makes a heartwarmingly passive-aggressive toast, but she begins to suspect something is wrong with the GoJo deal even before the reception. Her suspicions about Logan's plans to sell the company pique Roman and Kendall's interest. Kendall has an emotional breakdown and discloses how he was involved in the death of the wedding waiter while Roman keeps quiet about Matsson's offer.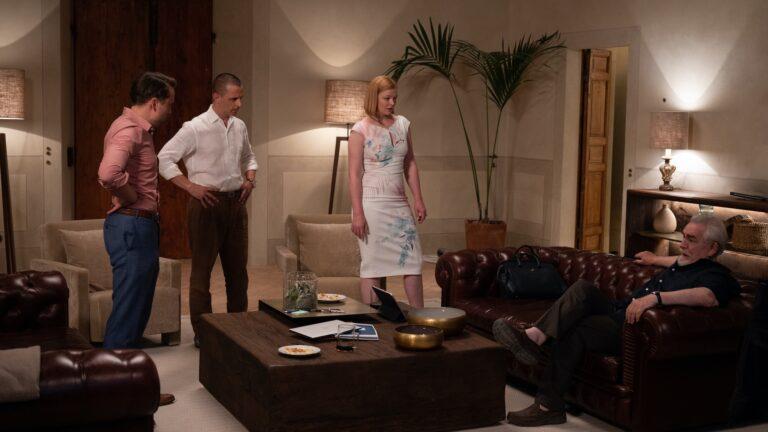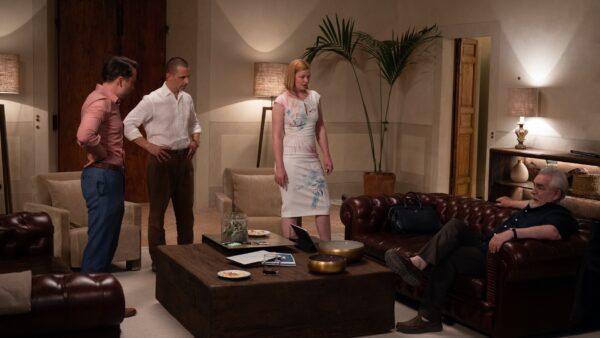 During the closing moments of Succession, what did Tom Wambsgans do?
There's a new king of the hill around here! The biggest power move of the season (and of his life) is made by Tom (Matthew Macfadyen), who betrays Shiv and tells Logan about his children's plan to halt the sale of Waystar Royco. In the wake of Shiv's revelation that they plan to use their holding company's shares to thwart Logan's sale, Tom takes the information to Big Guy, allowing Logan the time he needs to call his ex-wife and renegotiate the divorce arrangement that gave the kids a portion. I am no longer in the area," he tells her. "I don't feel very attached to my children or my projects at the moment…
What about Connor Roy, by the way?
His older brothers and sisters aren't taking him seriously (or remembering that Logan is his father), so the oldest Roy child suffers a mini-breakdown when Kendall intervenes with his own. "How awful can it be?" is Willa's final response to Connor's marriage proposal, which she finally accepts with a rousing "How horrible can it be?" If you have any illusions about how the relationship will end, you might as well fuck off now. In my opinion, I'm a bad person." Shiv and Roman come together to comfort their brother and ease his guilt in a heartwarming twist of events.
Succession Season 3 Ending Explained
At the same time, Macfadyen believes that Shiv's phone conversation from the automobile, when she is unable to discern Tom's role in their new firm, clinched the deal, as Tom's decision to betray his wife had been developing all season. The GQ quoted him as saying, "Shiv might very well have said it another way and he would've gone along with it." Succession's plot and tone are heavily influenced by Shakespeare, but when it comes to this conclusion, I'm reminded of Dan Harmon, a more current tragicomic talent.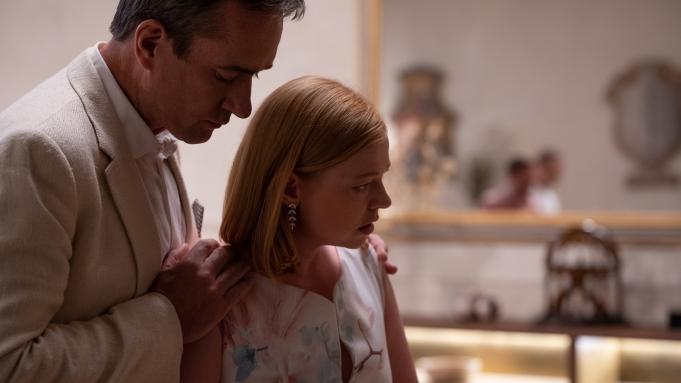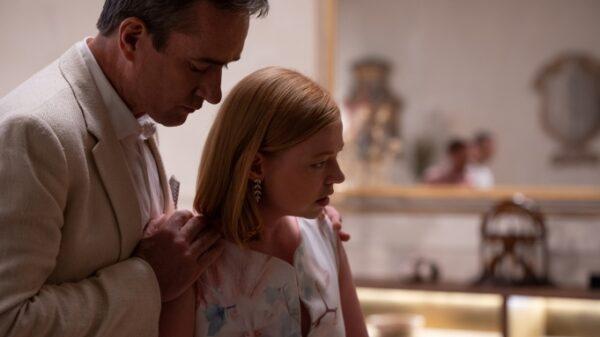 The main character Jeff Winger (Joel McHale) of Harmon's NBC sitcom Community is tasked in the premiere episode with bringing his study group back together after it has been torn apart. Jeff, a well-known attorney, takes to the stage with the aid of a pencil to deliver a motivational speech. This is what happens when Jeff snaps a pencil and tells his classmates that the pencil's name is Steve: "A part of you dies on the inside," Jeff says. Rather than asking why Tom did this, you should inquire as to why Tom waited so long in the first place. Shiv has treated the man like a doormat since the beginning.
In last week's episode, Tom may have learned that she doesn't love him after all. So what are the options for someone like Tom Wambsgams? The ambition to be a Roy is the other key driving force in his life. Tom and Greg's victory has yet to be fully realized. They're now at "the top of the bottom," as Tom told Greg while luring him to "make a deal with the devil." But the Roys, Logan included, should pay closer attention to the boars on the floor, who have more motive than anybody to blindside reckless tyrants..
What is likelihood that there will be fourth season?
Yup! The fourth season of Succession has already been ordered by HBO, and it will be intriguing to see how it compares to the third season. Will the Roy youngsters now compete to impress Logan, or to establish their own strength? So, Logan would have us believe that?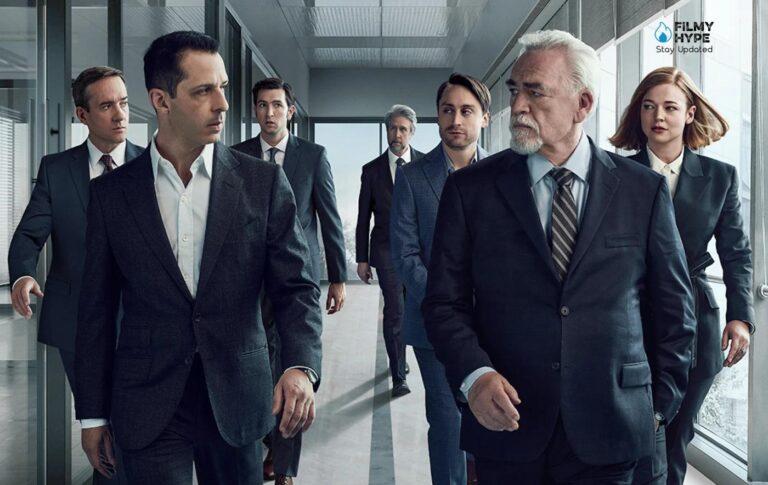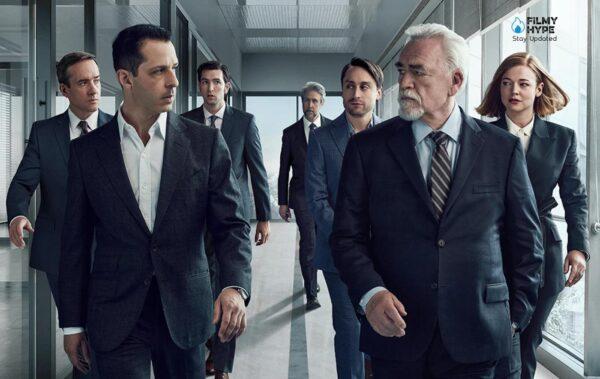 Tom and Greg will wield more authority over Kendall, Shiv, and Roman in Season 4, with Kendall, Shiv, and Roman losing their influence. See out for Connor's presidential subplot as well. Will Willa (Justine Lupe) agree to marry him, he may have the reverse Tom Wambsgams in his corner. That is, he needs someone who is politically astute but doesn't want to be a Roy to fight for him. In the end, I think Willa will ironically become a major figure in the game.) It's only a tidbit of information
Season 4 of "Succession" will see a dramatic shift in the balance of power in the organization. If the takeover of Waystar Royco eliminates their jobs at the company, where will Kendall, Shiv, and Roman wind up? With Shiv no longer in charge, how can Tom and Shiv's marriage survive? No one to yell at would drive Logan Roy to wither and die, therefore he can't retire. No matter how long it takes, Logan always comes out on top in this beautifully vicious series.
What details regarding the conclusion have the actors shared?
According to Macfadyen, the final moment was filmed in multiple different ways. "Sarah and I had a few occasions were I was apart from each other. As is customary when filming, it was extremely informal "It was his opinion. When Tom and Logan exchange pleasantries with Shiv, but not with Kendall and Roman, the scene sets up an intriguing premise for the start of the following season. "With Logan's screams and shouts filling the air, it was a joy to enter the room. It's an exhilarating experience to enter inside this place "said the actor.
Related