Prince William gave Prince George a simple explanation for cameras being there on his first day of school, according to a lip reader. What the Prince of Wales appeared to tell his oldest child about why people were "taking photographs" of him. Plus, details on where George, and his siblings, attend school today. 
William explained to George why people were 'taking photographs' on his first day of school, according to a lip reader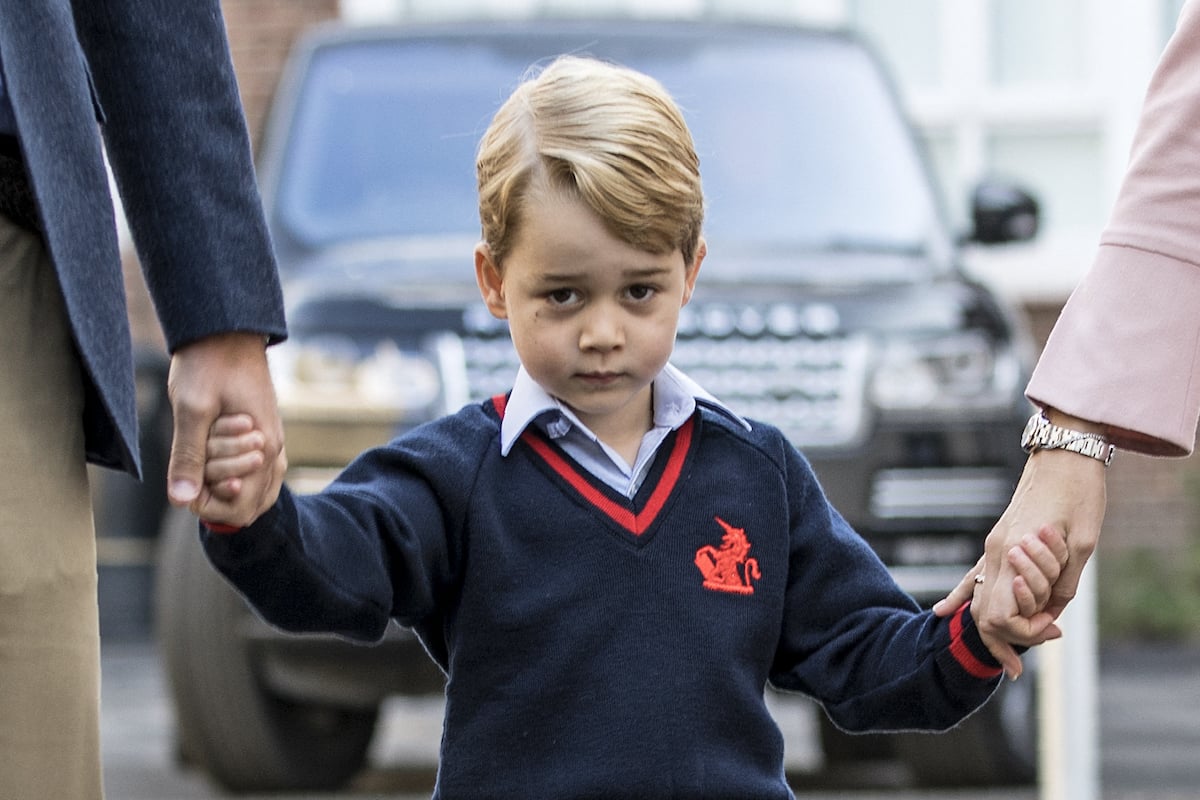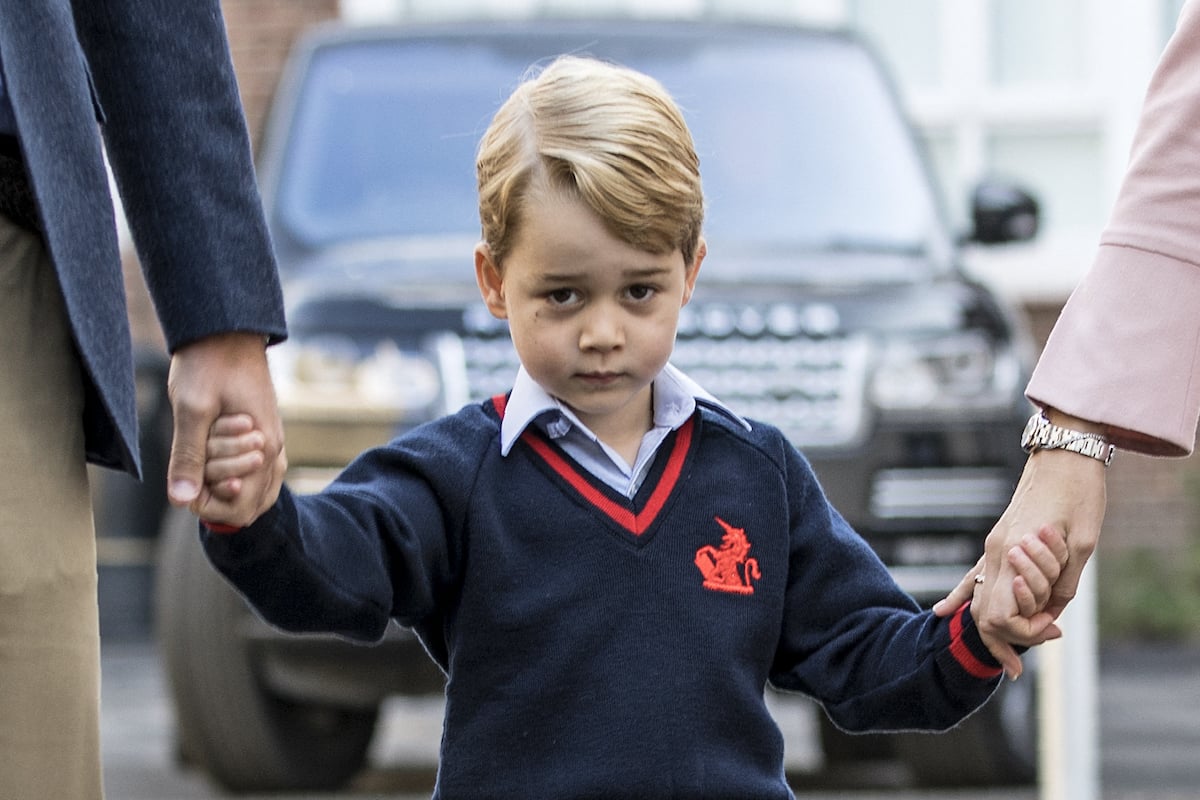 Professional lip reader Jeremy Freeman analyzed footage of William taking George to his first day of school in 2017. 
William walked the now-9-year-old into Thomas's Battersea on Sept. 7, 2017, wearing shorts, socks, and a red and blue sweater. As the pair made their way toward the entrance, William, per the lip reader, had some kind words for George. 
William appeared to tell his son why his picture was being taken by nearby press and what was going to happen. "They're taking photographs of you because they want to watch you going in on your first day, OK?" the now-40-year-old said (via Daily Star). "Then you're going to shake hands."
Moments later, George and William met Helen Haslem, George's headmaster, before the second in line to the throne seemingly said, "Hey," as he raised his hand. 
Prince George now goes to Lambrook School with Princess Charlotte and Prince Louis
In 2022, George — and his siblings — had another first-day moment at a new school. On Sept. 8, 2022, the same day Queen Elizabeth II died, William and Kate's kids had their first official day at The Lambrook School. 
Located in Berkshire, England, the private school sits on 52 acres and isn't far from Adelaide Cottage, where the family of five relocated to in 2022.  
A day earlier, George, Charlotte, and Louis arrived at Lambrook with their parents for an orientation of sorts. They walked hand-in-hand before introductions were made to headmaster Jonathan Perry, as pictured. 
A few days later, Kate shared an update on George, Charlotte, and Louis, saying they were adjusting well to their new school. 
Lambrook's expansive campus includes a nine-hole golf course, a bee farm, and a swimming pool. There's also space for livestock as Kate reportedly gifted the school hens for their farm.
Meghan Markle made a comment about school pick-up and drop-off becoming a 'royal photo call' in 2022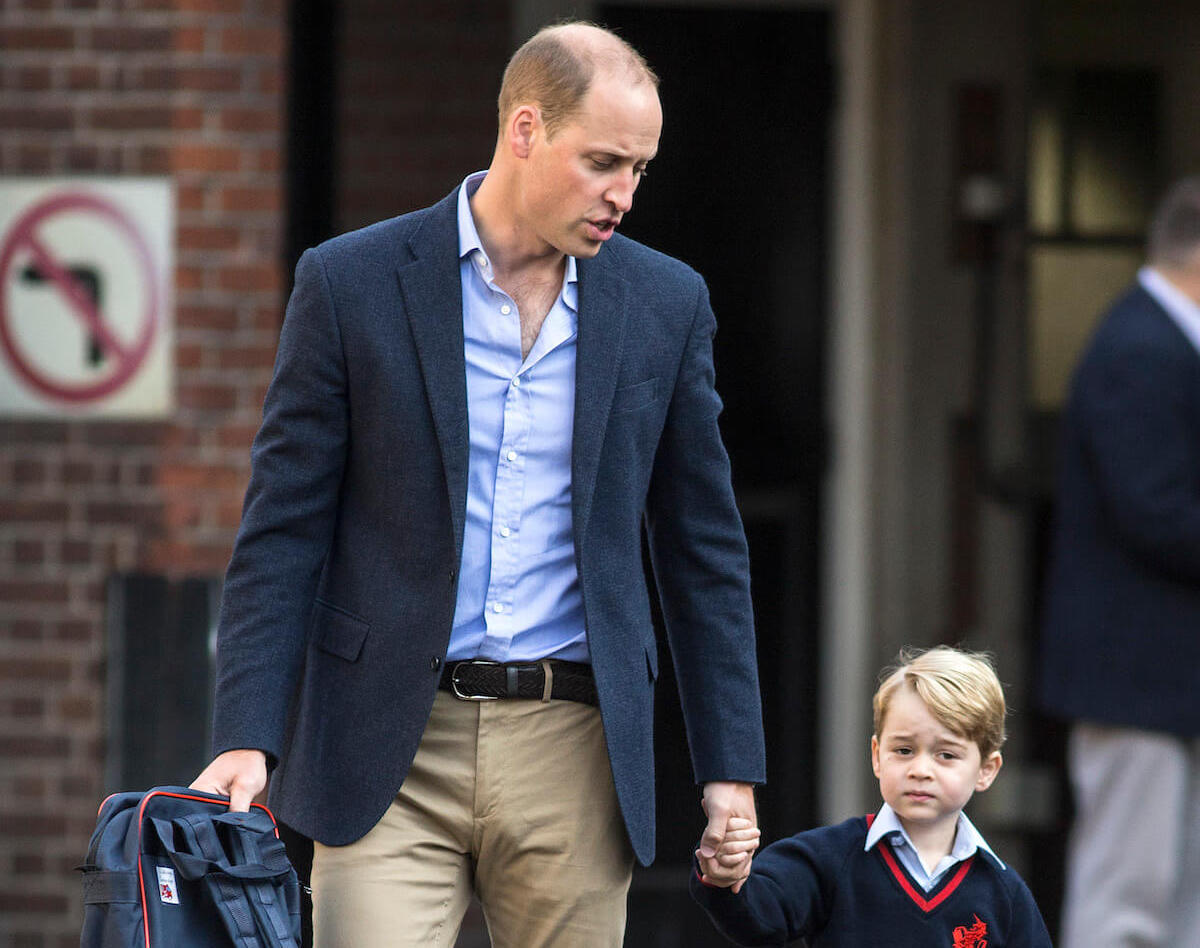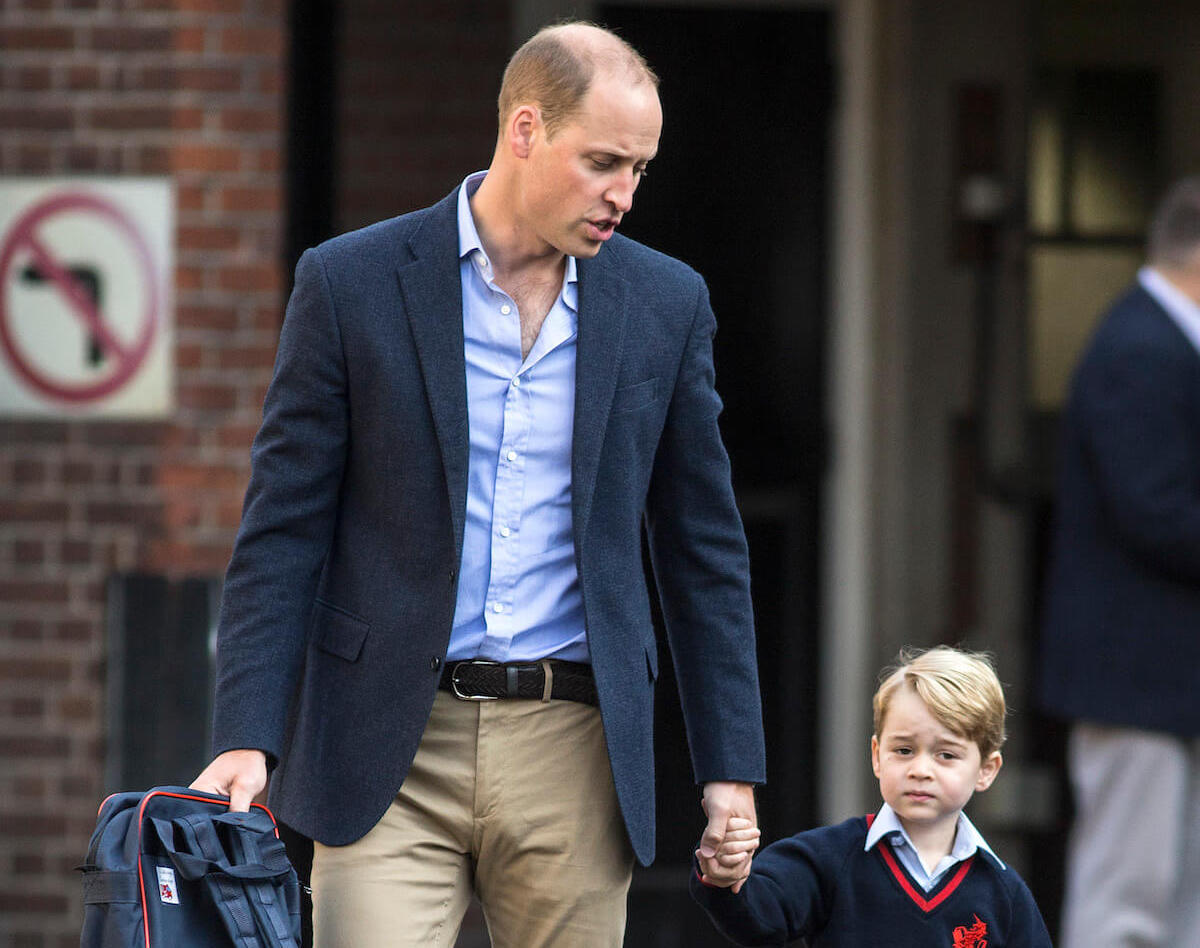 Just days before George, Charlotte, and Louis' first day at Lambrook, Meghan Markle came under fire for an interview comment about school drop-off and pick-up. 
In an August 2022 interview with The Cut, the Duchess of Sussex remarked it wouldn't have been a casual thing had she and Prince Harry not traded the U.K. for California. Prince Archie, she and the Duke of Sussex's now-4-year-old son, would've had an audience of press, she told the outlet. 
School drop-off and pick-up wouldn't happen without "a royal photo call with a press pen of 40 people snapping pictures," Meghan said. "Sorry, I have a problem with that. That doesn't make me obsessed with privacy. That makes me a strong and good parent protecting my child." 
In the wake of Meghan's comment, some in the U.K. press called her out, saying that's not how it works.