Jon Taffer has his work cut out for him in an upcoming episode of Paramount Network's Bar Rescue. This week the reality TV series focuses on rescuing a struggling VFW on its last legs before the bar's 75th anniversary.
During a dry run with customers, Taffer realizes that this crew is not ready for prime time as they lag on orders and struggle to find their comfort level with creating cocktails. And while he brings in some experts to assist the VFW crew, he can tell that he has his work cut out for him.
Jon Taffer watches VFW bartenders grapple with cocktail making on 'Bar Rescue'
Taffer is used to seeing confident bartenders mixing drinks and getting them out quickly. Unfortunately at the VFW, that just isn't the case. During the dry run, a line of customers begins to grow. In an exclusive clip shared with Showbiz Cheat Sheet, Taffer tells one customer, "You might be there a while. You OK with that?" He jokes, "Pull up a stool, relax. Kick your feet up. Grab a newspaper."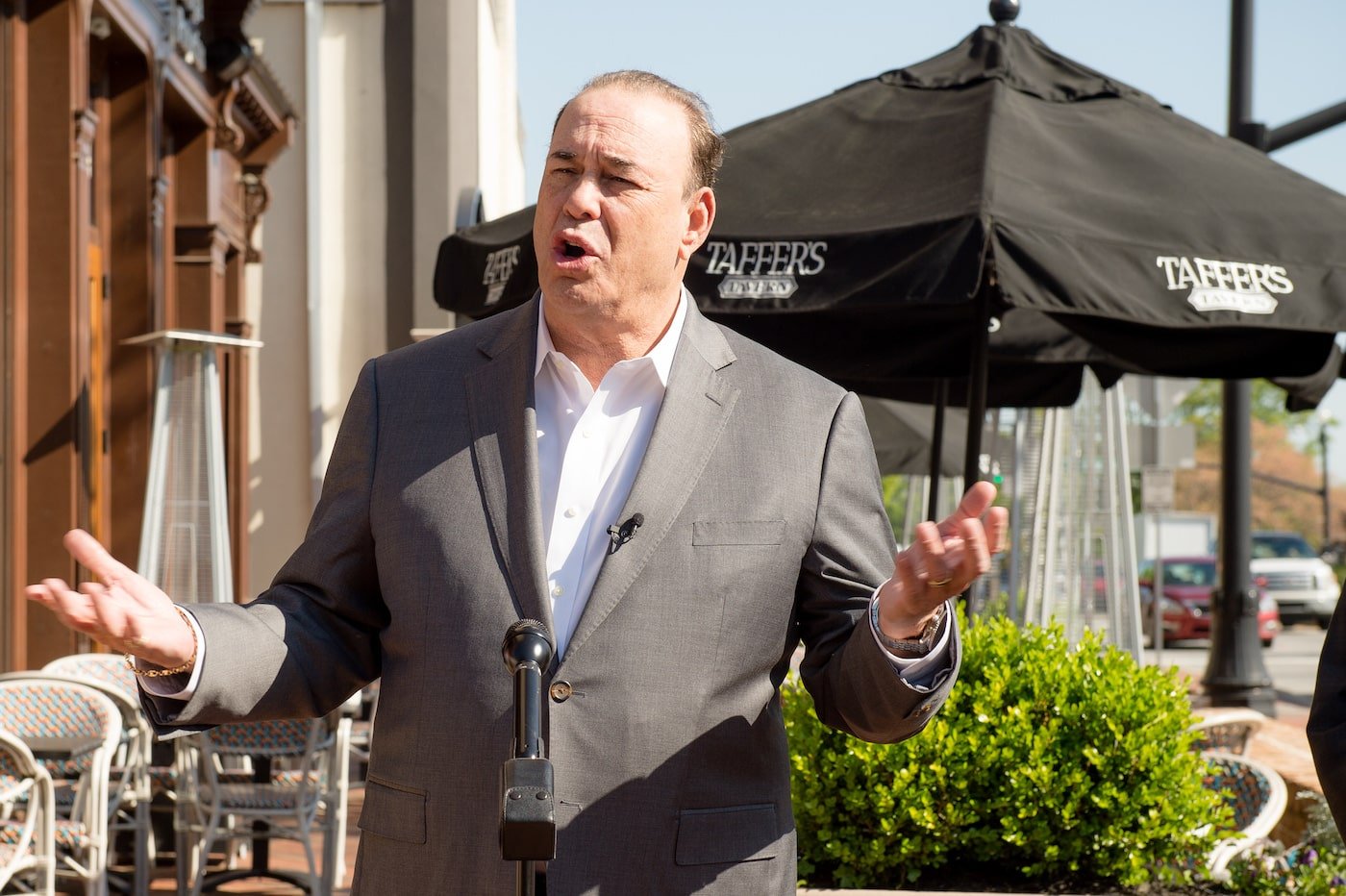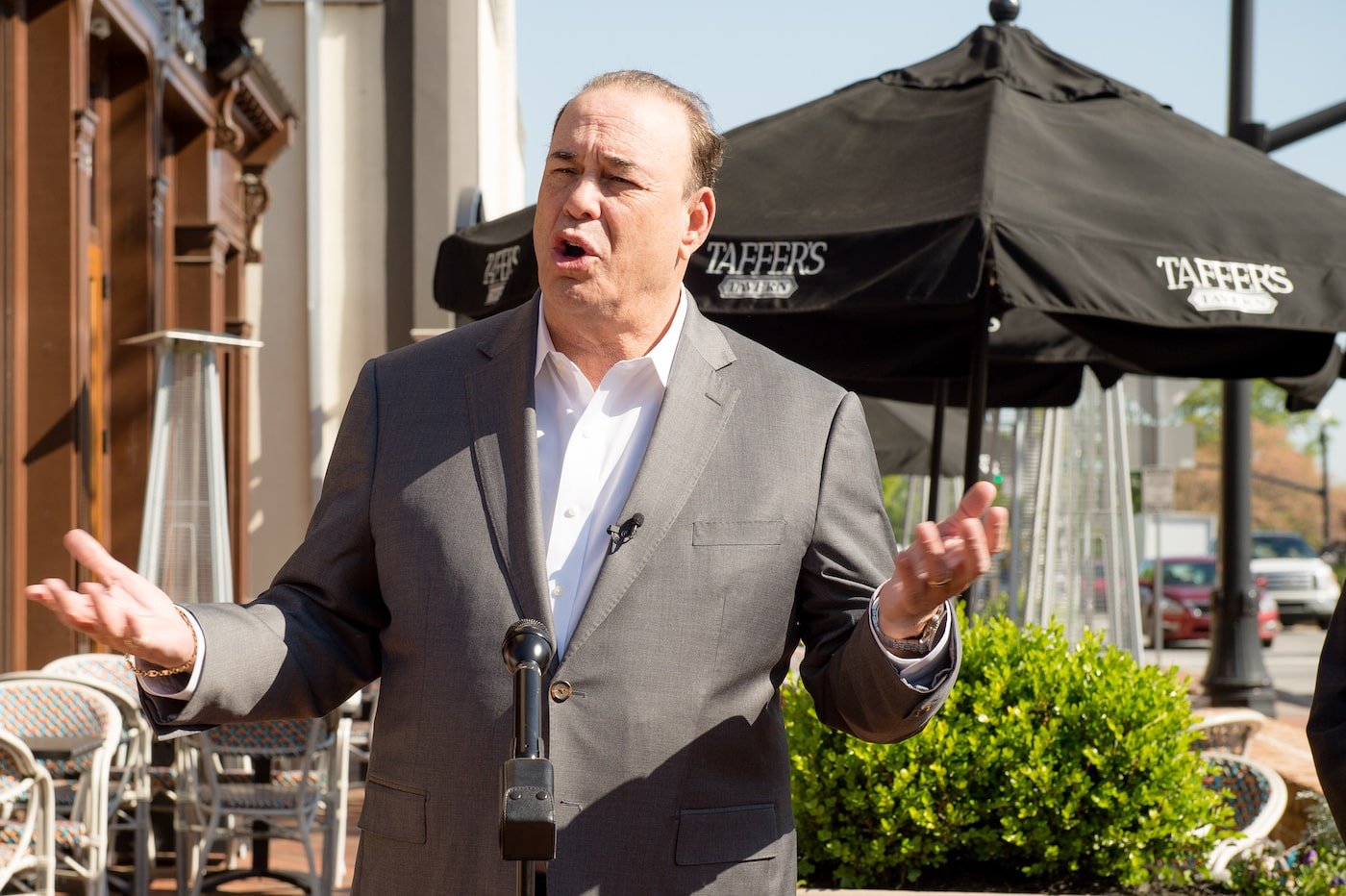 The bartenders and the customers laugh. "They're doing the best they can!" Taffer says about the VFW crew. "They've got a lot of spirit here! But we need to get faster, let's go!"
Mixologist Derrick Turner helps the bartenders and stands nearby offering instructions. But as one bartender meekly shakes a cocktail, he realizes she needs to put more gusto into that shake. "I wanna hear that shake," Turner says to her with a smile.
The 'Bar Rescue' VFW employees look a little … lost
Unlike most bar and restaurant employees, VFW employees lack confidence. The kitchen staff seemingly stands around and several customer orders haven't been taken. Turner notices that the bartender looks a little stressed, so he tells her to take a breather.
She dives back into shaking her cocktail and he instructs her on the best way to shake it. "Smile!" Taffer says to her. "Put on a show!" The bartender forces a smile and vigorously shakes the cocktail.
"When you shake it, you smile!" Taffer exclaims to the crowd, who cheers.
Meanwhile, the wait staff takes food orders and some food comes out of the kitchen. But, of course, there is a mixup. A waiter realizes that one customer at a table didn't get their order so he asks for the receipt. "So you had a burger?" the waiter asks. "I'll go grab that for you."
Taffer looks a little concerned as he scans the VFW. "The one thing that's not working is the food is coming out one at a time, rather than a table at a time," he tells a kitchen staff who is clearly in the weeds. "So we're serving half tables. You gotta keep it by ticket."
Can the VFW staff save face?
Bartenders continue to learn on the job. One bartender is seen pouring alcohol into a glass but counting as she pours instead of measuring. But the more drinks the bartenders mix, the more their confidence grows – maybe?
One bartender laughs when she realizes, "I did it all wrong!"
Can this VFW get it together in time to save face? Tune into Bar Rescue, on Sunday, 5/28 at 10 PM ET/PT on Paramount Network.