Who is Cody Orlove?
Cody Orlove is a young American internet celebrity, who has gained fame for posting lip syncing video clips on the short-video-sharing online service musical.ly (currently referred to as TikTok). He is also widely recognized on several social media networks such as Instagram, Twitter, YouNow and YouTube.
https://www.instagram.com/p/BwDJJy5htwc/
Cody Orlove's Early Life
Cody Orlove was born under the zodiac sign of Leo on the 17th August 2001, in Chicago, Illinois, USA, and is of American nationality and white ethnicity. There isn't much information about his family's background, as these details haven't been publicly disclosed, except that he has a brother named Anthony and a sister named Alexa. Additionally, nothing is known about Cody's educational background either.
Cody Orlove's Rise to Stardom
Orlove began his career in the online world by posting short clips on the live streaming platform YouNow, prior to making a real success on musical.ly where his lip syncing videos quickly became viral. After TikTok acquired muscial.ly in November 2017, Cody switched to the new app, and continued to upload content, including karaoke covers of popular songs such as "Say Something" by A Great Big World and Coyote Theory's single "This Side of Paradise". However, to greater prominence Cody Orlove came after he teamed up with a colleague, a real TikTok sensation Zoe LaVerne. They followed each other on TikTok, and over time developed a friendship which resulted not only in successful music collaboration – a musical duo popularly named Zody, but with a romantic relationship as well. Their mutual videos earned them both a huge dose of fame, and a fan base with over 5.5 million on TikTok.
All you ever do is make me smilee❤️? pic.twitter.com/AawzlKsSJE

— c o d y ❥ (@codyorlove) March 30, 2017
Additionally, Cody Orlove is quite popular on several social media networks, including Twitter on which he's gathered around 6,000 followers as well as on Instagram, on which his official account – @codyorlove has amassed a total of more than 920,000 fans. Cody's eponymous YouTube channel currently counts nearly 165,000 subscribers, and has amassed a total of 765,000 views.
Cody and Zoe also run an eponymous YouTube channel, which is abundant with videos of them pranking each other. It currently counts nearly 880,000 subscribers, and has amassed a total of 43 million views.
In July 2018 Cody joined the 'Boys of Summer' Live Tour on which alongside other popular YouTubers and social media celebrities such as Zoe LaVerne, Alex Guzman, Chase Keith, Desiree Montoya and Dylan Conrique to name a few, he gave multiple live performances. The tour was a genuine commercial success.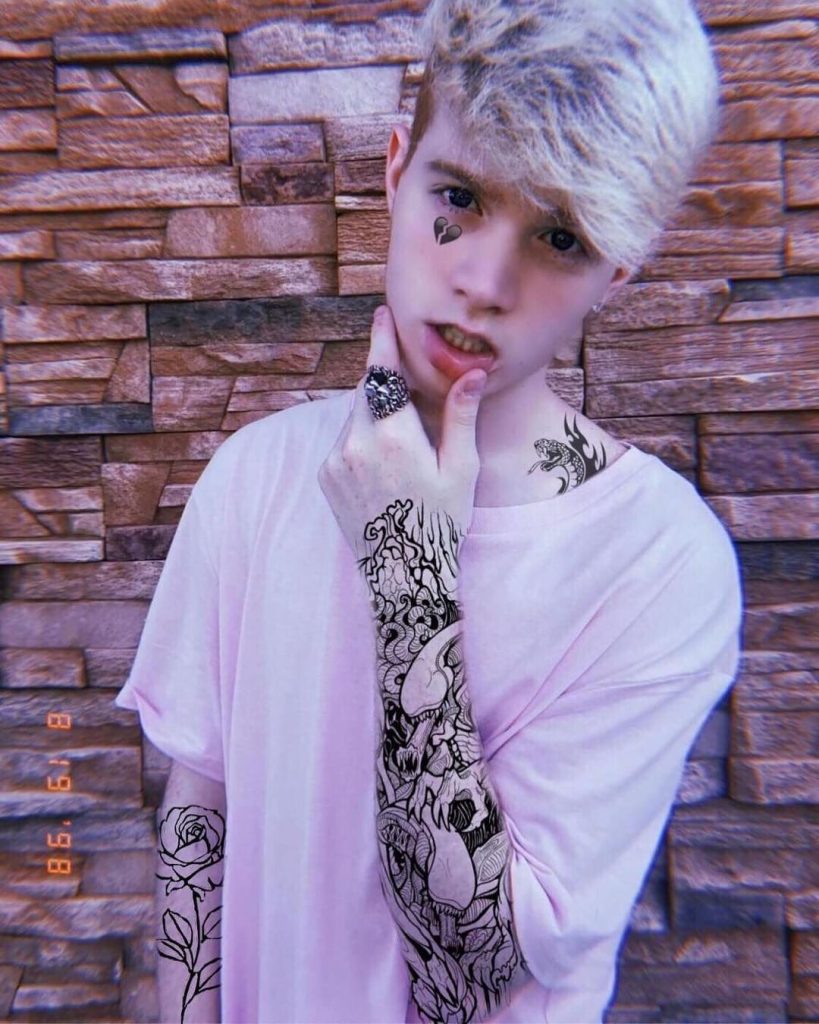 Cody Orlove's Personal Life
Since November 2017, Cody has been in a relationship with the abovementioned Instagram sensation Zoe LaVerne. Although they are in a long distance relationship, they can often be seen together on Instagram and YouTube.
Cody sports a slim and toned figure, standing 5ft 4ins (1.62m) tall and weighing around 127lbs (58kgs) which in addition to his light-colored hair and hazel-colored eyes, makes his appearance quite attractive. He's decorated his body with a couple of tattoos such as a big Christian cross on his left forearm.
Cody Orlove's Net Worth
Have you ever wondered how much wealth this 17-year-old American internet star has accumulated so far? How rich Cody Orlove is? According to sources, it is estimated that the total of Cody Orlove's net worth, as of early 2019, revolves around the sum of $250,000, and includes assets such as a 2018 Chevrolet Camaro. It has all been acquired primarily through his endeavors in an online world, where Orlove has gathered several million fans and followers.
Source: Affair Post