Prince Harry has found an unexpected ally in Princess Anne and it couldn't have come at a better time. Not only does Anne reportedly have a "soft spot" for Harry, but their bond may help repair relationships within the royal family.
Their close connection was evident during their warm interaction at King Charles III's coronation. Despite Anne's prior remarks concerning Harry and Meghan Markle, sources suggest that Anne is quickly becoming a supportive figure within the royal circle.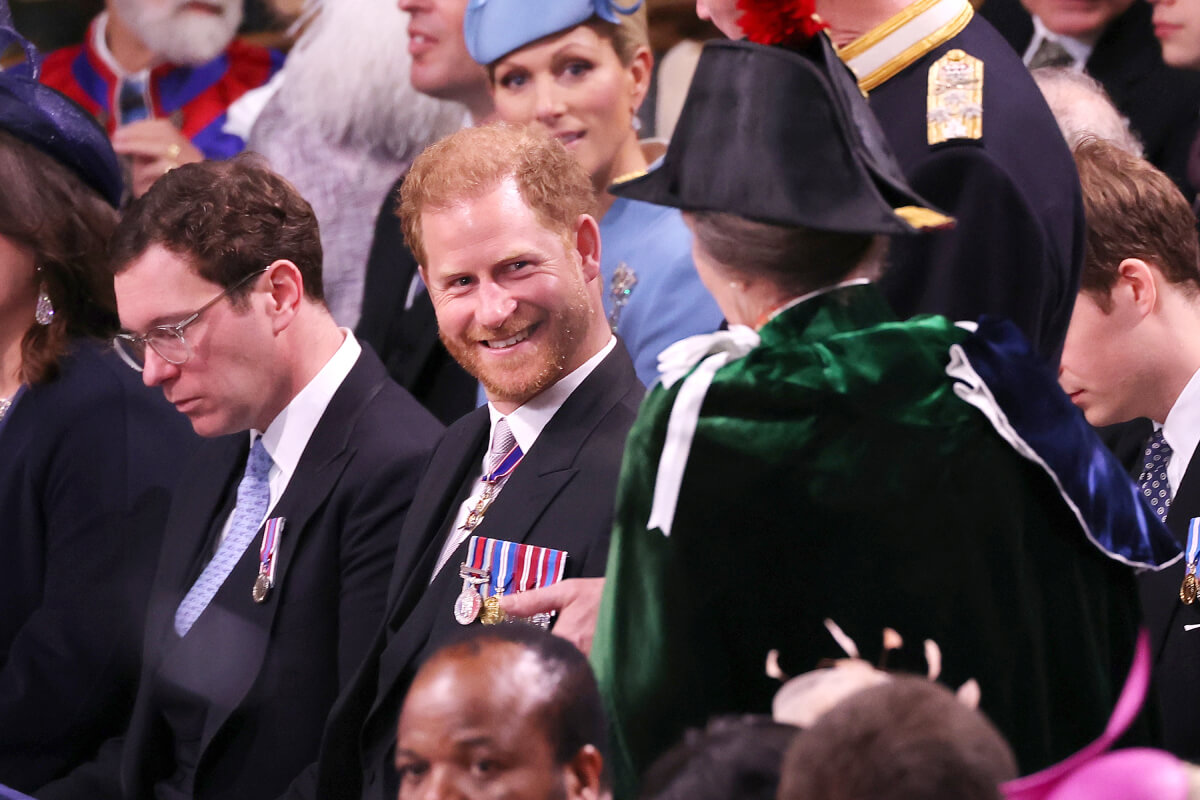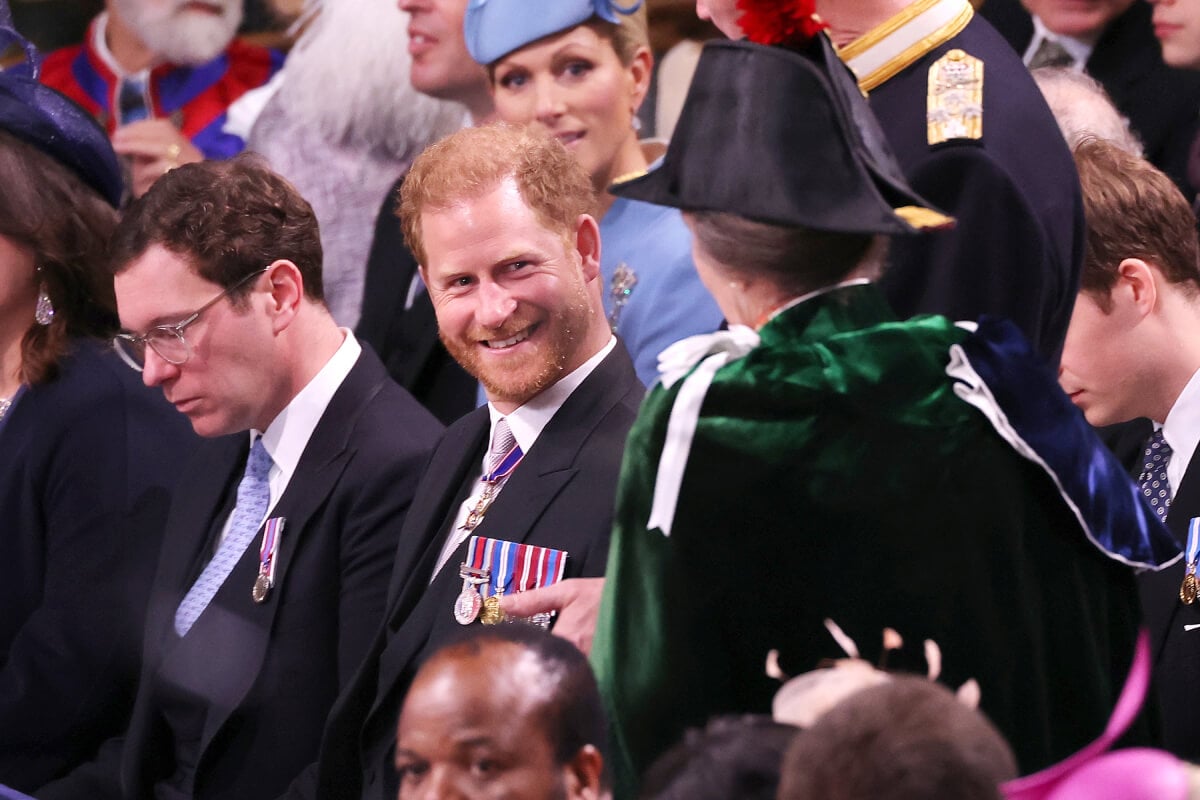 Prince Harry reportedly finds an ally in Princess Anne
Anne reportedly holds a fondness for her nephew, Harry, and this connection could help fix strained relationships within the royal family. During King Charles's Coronation, the pair had a surprisingly warm interaction that shocked many onlookers. 
Captured in photos, Harry and Anne engaged in conversation and shared laughter before the event at Westminster Abbey. Harry grinned wide throughout the interaction and may have told Anne that it was okay for her to sit at the front. Anne, of course, was wearing a large hat that threatened to block Harry's view.
In an Op-Ed for the Daily Mail, royal expert Kate Mansey suggested that the bond between Harry and Anne may extend further than commonly perceived. Mansey revealed that Harry might even use Anne to "build a bridge between father and son."
The coronation marked the first occasion where Harry was seen alongside his father and brother since he published his shocking memoir, Spare. Although he interacted with Anne, Harry mostly kept to himself during the ceremony.
Prince Harry and the Princess Royal share this interesting connection
Harry and Anne share a strong bond that extends beyond their odd sense of humor. In fact, Anne is among the few individuals who can truly empathize with Harry's experience of feeling like a "spare."
An insider revealed to the Mail on Sunday that Anne Anne has always felt a deep connection with Harry. Apart from their similar sense of humor, Anne knows exactly what it's like growing up as a backup to the throne. 
"People talk about Prince Andrew being the Spare but Anne was the second-born, too, and particularly since Diana died has always felt a duty to support her nephew," the insider dished.
Similar to Harry, Anne faced a shift in her position within the line of succession. However, she managed to create her own unique path within the royal family, overcoming challenges that arose during her early years.
At a young age, Anne gained a reputation as a rebellious figure within the royal circle. Notably, in 2002, she became the first member of the royal family to be convicted of a criminal offense. As royal fans will remember, she broke a law under the Dangerous Dogs Act.
Royal watchers believe Princess Anne slyly bashed the Duke and Duchess of Sussex
Despite the apparent closeness between Harry and Anne, it didn't prevent her from making some critical remarks about the Sussexes in a recent interview. While many assumed her comments were aimed at Charles, she might have been referring to Harry and Meghan instead.
During the conversation, Anne subtly hinted at the ongoing tensions between the royal family and Harry and Meghan. As we previously reported, the conversation revolved around the idea of streamlining the monarchy, a concept that has gained traction over the years.
Although Charles has shown support for this notion, Anne expressed her reservations, describing it as an unfavorable development. While many observers believed Anne's comments were directed at Charles, the situation may be more nuanced.
Anne argued that Charles' plan was problematic because it was conceived when there were "a few more people around." This remark serves as a significant clue that Anne was alluding to a time when the Sussexes were still actively fulfilling their royal responsibilities.
"Well, I think the 'slimmed-down' (monarchy) was said in a day when there were a few more people around to make that seem like a justifiable comment," she stated.
'height' : 50, 'width' : 320, 'params' : {} }; document.write('');