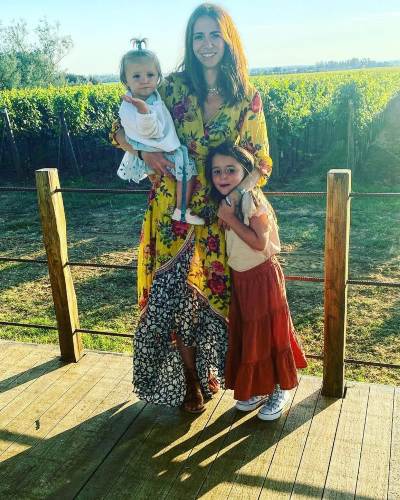 Carolina Bonistalli (Source: Instagram)
Carolina Bonistalli is the wife of Giorgio Chiellini
They have been married since 2014 and have two children together
Her husband Giorgio plays Football for Juventus
---
Carolina Bonistalli is the wife of an Italian football player Giorgio Chiellini. He plays for Juventus and the Italy National Team.
What is the age of Carolina?
Carolina was born on 17th February 1983 and she is 38 years old at present. She was born in Italy and is of Italian nationality like her husband. Her husband Giorgio is two years younger than her as he was born on 14th August 1984.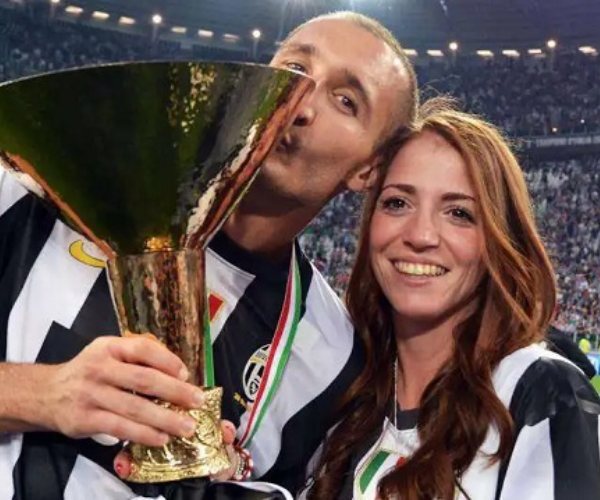 Also read American professional football player Tom Brady was shocked when son Benjamin, 9 showed no inclination towards sports! Know what happened next!
Carolina Bonistalli and Giorgio Chiellini wedding
Carolina Bonistalli and Giorgio Chiellini walked down the aisle in July 2014. Their wedding was in his home country at the Montenero Sanctuary in Livorno. Also, Juventus had congratulated the couple for their wedding,
"Today we congratulate Giorgio Chiellini and Carolina Bonistalli on their marriage! Best wishes for every happiness from all Juventini!"
They dated each other for years and engaged with each other for four years before getting married. Their wedding was a private Catholic ceremony that was attended by their close friends and families.
<img loading="lazy" width="600" height="500" class="size-full wp-image-244748 lazy" title="Who is Carolina Bonistalli? All about her age, wedding with Giorgio Chiellini, children, social media, biography" src="https://marriedbiography.com/wp-content/uploads/2021/06/Carolina-Bonistalli-and-Giorgio-Chiellini-wedding-1.jpg" alt=""
Her husband Giorgio is an Italian professional footballer who plays as a defender and captains both Serie A club Juventus and Italy national team. The married couple is the parents of two children. Their first daughter Nina was born in July 2015 and Olivia was born in June 2019. Carolina is a supportive wife to Giorgio and has been with him at every point of his life.
Likewise, she keeps sharing happy memories of her family on Instagram. Mostly her posts are about her two beautiful daughters. Furthermore, she is enjoying her mom life with her two kids.
Also read Topher Grace became a father for the second time! All about his wedding to Ashley Hinshaw and net worth in 2021
Is Carolina on social media?
Carolina is active on Instagram and Twitter. Her Instagram account has 46.8k followers and has made almost 370 posts. She shares pictures of her children, birthday celebrations, holidays, and beautiful family pictures on her account. Also, she loves traveling to various places.
Likewise, her Twitter account has 10.9k followers and she joined it in December 2011. She has been active since then but does not make tweets regularly. Furthermore, she makes tweets that were missing from Twitter in 2018 and 2019.
Source: Married Biography