Who is Kelli Garner?
Kelli Garner is an American film and television actress, probably best known for her roles as Heather Swallers in "Bully" (2001), as Faith Domergue in "The Aviator" (2004), and as Margo in "Lars and the Real Girl" (2007). She's also appeared in several television series, including the mini-series "The Secret Life of Marilyn Monroe", in which she portrayed the famous actress.
So, do you want to find out more about the life and work of Kelli Garner, from her early childhood to date, including her personal life? If yes, then stay with us for the length of the article as we bring you closer to the American actress.
Kelli Garner Wiki: Early Life, Family, and Education
Kelli Brianne Garner was born on the 11th April 1984 in Bakersfield, California, USA; she is a daughter of Dawn and Brian Garner, who both belong to the Jewish religion. She went to Thousand Oaks High School, where she played soccer and even planned to pursue a professional career before turning to acting, the biggest reason for that decision being Mike Mills's short film "Architecture of Assurance" (2000). Prior to playing in that short film, Garner appeared in an Eggo commercial when she was young, but Hollywood manager, Richard Kerner, first noticed Kellie at a friend's bar mitzvah, and he eventually managed her for several years, and was responsible for landing her a role in "Bully"(2001).
Career Beginnings and The Aviator
Kelli Garner had her big-screen debut in the romantic comedy "Bitter Suite" (2000) starring Nastassja Kinski and Timothy Dalton, and the same year appeared in the television movie "This Is How the World Ends". In 2001, Kelli played Heather Swallers alongside Brad Renfro, Nick Stahl, and Bijou Phillips in Larry Clark's biography "Bully", while a year later, she had a supporting role in the comedy "Love Liza" (2002) starring Philip Seymour Hoffman, Annie Morgan and Kathy Bates. Her first blockbuster was Martin Scorsese's Oscar-winning biography drama "The Aviator" (2004), about the famous director and aviator Howard Hughes and his career from the late 1920s to the mid-'40s, with Leonardo DiCaprio, Cate Blanchett and Kate Beckinsale.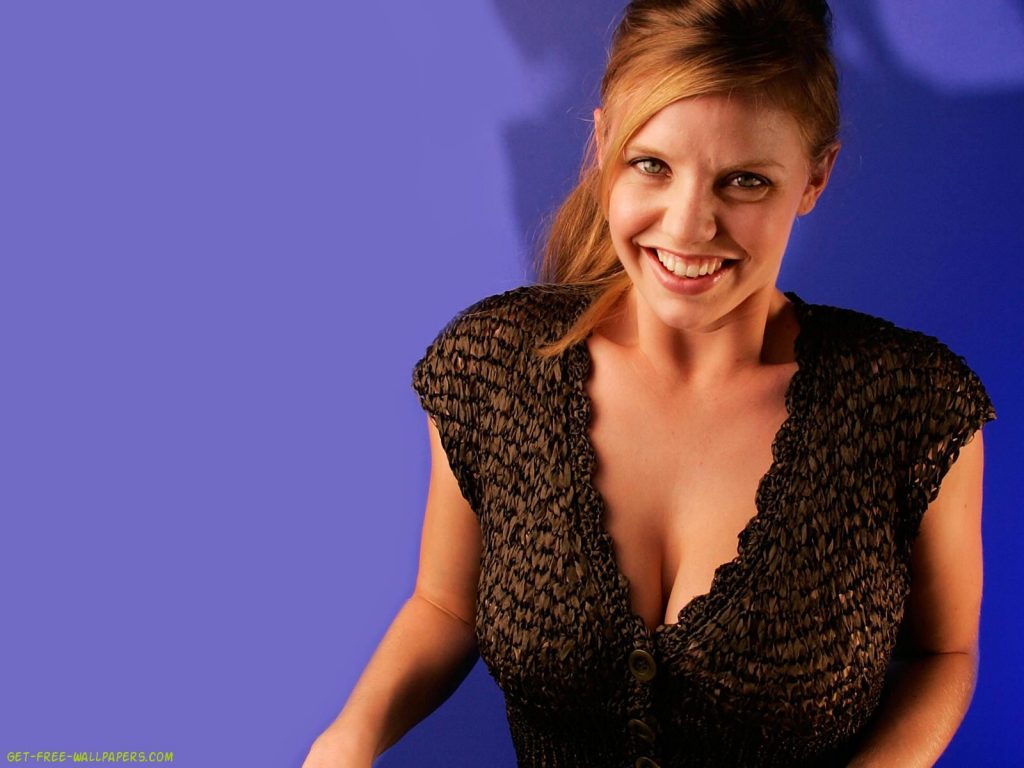 Rise to Prominence and the 2000s
Garner was quite busy in the mid-2000s, and worked on numerous projects on the big-screen including Mike Mills' comedy "Thumbsucker" starring Lou Taylor Pucci, Tilda Swinton and Vincent D'Onofrio, playing alongside Tommy Lee Jones and Christina Milian in "Man of the House", and with Jessica Biel, Chris Evans and Jason Statham in the romantic drama "London" all in 2005. Kelli then starred with Agnes Bruckner and Justin Long in "Dreamland" (2006), while she played Margo in Craig Gillespie's Oscar-nominated "Lars and the Real Girl" (2007) starring Ryan Gosling, Emily Mortimer, and Paul Schneider. Garner ended the 2000s with roles in such films as Ang Lee's "Taking Woodstock" (2009), and in the animated film "G-Force" (2009).
Most Recent Work and The Enemy Within
Kelli Garner opened the current decade with the role of Brianna alongside Drew Barrymore, Justin Long and Ron Livingston in the romantic comedy "Going the Distance" (2010), and then played Kate Cameron in 14 episodes of the Primetime Emmy Award-nominated series "Pan Am" (2011-2012) starring Christina Ricci, Margot Robbie and Michael Mosley. In 2013, she had a supporting role in the horror "Horns", with Daniel Radcliffe, Juno Temple and Max Minghella, and in 2015 played in "One More Time" starring Christopher Walken and Amber Heard. Kelli starred in the Primetime Emmy Award-nominated mini-series "The Secret Life of Marilyn Monroe" (2015), in which she played the lead role along with Susan Sarandon. At the moment, Garner is playing Kate Ryan in the series "The Enemy Within" (2019).
Kelli Garner Net Worth
Since launching her career, Kelli has appeared in over 40 film and television projects, all of which have contributed to her wealth. So, have you ever wondered how rich Kelli Garner is, as of early 2019? According to authoritative sources, it has been estimated that Garner's net worth is as high as $1 million. Undoubtedly, her wealth will become higher in the upcoming years, assuming tat she successfully continues her career.
Kelli Garner's Boyfriend
Kelli Garner is not married – she dated fellow actor Johnny Galecki, while she was also in a relationships with Logan Marshall-Green and Lou Taylor Pucci. Although there were rumors she dated Keanu Reeves and Eric Jungmann, nothing was confirmed; we know that right now in 2019, Garner is dating popular singer named Zach Shield – the duo often make public appearances together, having been spotted on several occasions.
Kelly Garner's Body Measurements
Do you know how tall Kelly Garner's is, and how much she weighs? Well, Kelly stands at 5ft 5ins, which is equal to 1.65m, while she weighs approximately 110lbs or 50kgs, which is rather proportional considering her height. Garner wears a dress size of 4 (US), a shoe size of 8 (US), and a bra size of 34D. She is a natural blond with beautiful blue eyes.
Source: Affair Post