From the lovable Andy Dwyer in Parks and Recreation to Guardians of The Galaxy's Star-Lord, it's clear that Chris Pratt has range. The Minnesota-born actor was given his big break by Rae Dawn Chong in her directorial debut, Cursed Part 3.
Needless to say, his career has been on an upward trajectory since then. Now, he's all tapped into the big franchise market and is a bigger deal than ever. While he's pretty much been in the public eye since Parks and Recreation shot him into the limelight, there's still a bit of mystery there. With that in mind, here are a few interesting facts about Chris Pratt.
10. He Didn't Finish College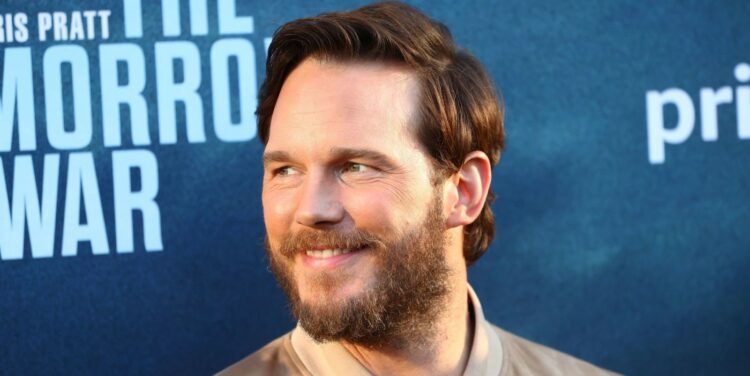 School is great, but if Pratt's life has made one thing clear, it's that school isn't everyone's path to success. The star decided to drop out when he realized that he was at a standstill. For the most part, what he really wanted to do was explore the world. Of course, it wasn't an easy path to take, as Pratt had his fair share of struggles. He ended up struggling to make ends meet and did a lot of random jobs in the process.
9. Chris Pratt Used To Be A Stripper
As earlier mentioned, Pratt had to do a lot of jobs to get by while he waited for his acting career to kick off. One of those jobs involved him taking some of his clothes off — yes, he was a stripper. Though he got a few random gigs in, he couldn't land a job at an actual strip club because he wasn't really good at it. He told Buzzfeed, "I was always very much a naked person. I loved to always get naked. I was very free, so I thought, I may as well get paid".
8. He Was Once Homeless
His path to fame was ridden with tons of struggles, which no doubt makes Chris Pratt's life more inspirational. Before his career kicked off, he practically lived in the Mystery Machine — a van with Scooby-Doo and Shaggy painted on the side. However, his financial situation improved after Chong cast him in her short horror film, Cursed part 3.
7. Chris Pratt Was Married To Anna Faris
Pratt met fellow actress Anna Faris on the set of the 2007 movie, Take Me Home Tonight. They married in 2009 and had a son in 2012. Right off the bat, the couple had quite a lot in common. For instance, they both collected dead bugs and sported a signature goofy sense of humor. Even more, they both grew up in Washington state. Fans were really hopeful about this relationship, but cheating rumors got the best of them. After eight years of marriage, the couple broke up.
6. He's The Terminator's Son In Law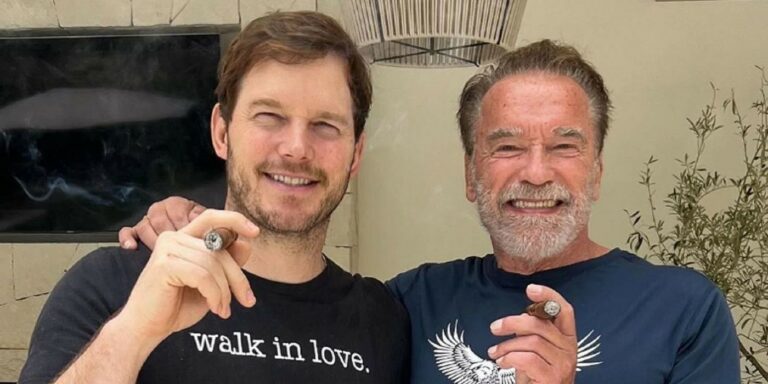 While his divorce may not have been the best thing that happened to him, Pratt didn't stay down for too long. Though he officially split up with Faris in 2018, he was married to Katherine Schwarzenegger by 2019. She's Arnold Schwarzenegger's daughter, the Terminator himself. Altogether, he enjoys a good relationship with his father-in-law. In fact, the two are quite close.
5. He's An Oscar Good Luck Charm
Let's just say that Chris Pratt has the luck of the Irish when it comes to formidable awards. In fact, he wound up with three Oscar best picture nominees in a row for Moneyball (2011), Zero Dark Thirty (2012), and Her (2013). Even more, a handful of his films have been recognized by the Academy. Hopefully, one day he'll bring the trophy home.
4. Chris Pratt Owns A Sheep Farm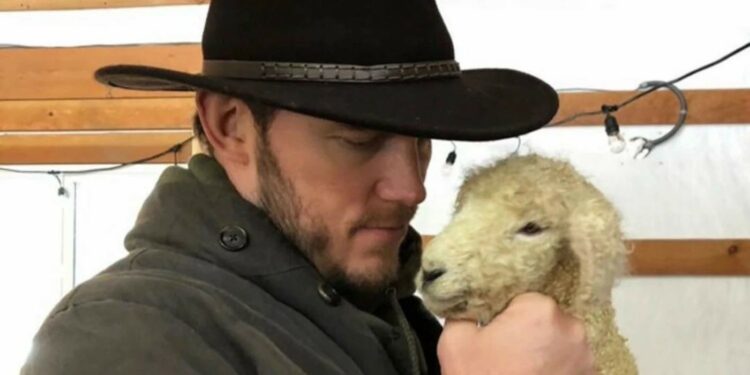 This may seem like a bit of an odd one, but it's kind of sweet. Pratt, who's a diehard animal lover, owns a sheep farm in Washington State. He calls it Stillwater Ranch and shares a deep connection with the animals there.  Whenever the family needs a break from Hollywood, they visit their sheep farm. There are tons of pictures on Instagram to prove it.
3. His Son Brought Him Close To God
Pratt happens to be a devout Christian and even describes himself as an "Evangelical Christian". Altogether, the story of how he found his faith is quite wholesome. Apparently, Pratt's son, Jack, was born nine weeks premature. As a result, the actor spent a lot of time praying and getting closer to God. Though he was already a believer, his son gave him a reason to build his faith further.
9. He Got Naked For Amy Poehler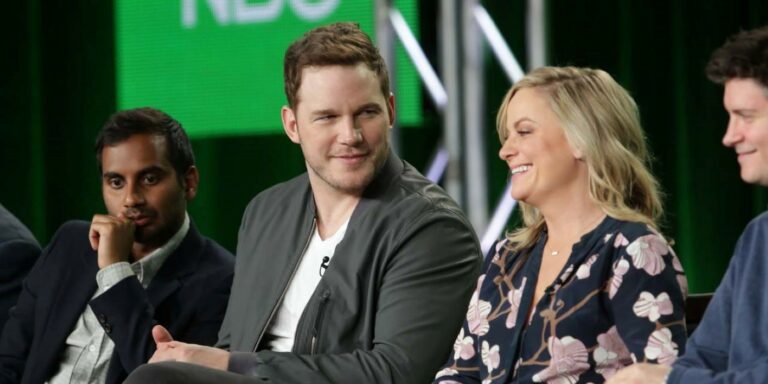 There's a scene in Parks and Recreation where Pratt's character, Andy, shows up naked to surprise Leslie Knope (Amy Poehler). In the first few takes, The actor wore nude underwear, but it didn't seem to get the desired reaction from Poehler. So, he did the next best thing and went fully naked. That's why Leslie's shock in that scene is so genuine.
10. He Stole Star-Lord's Costume
Most people ideally don't want to take their work home, but Pratt isn't one of them. Apparently, he stole Star-Lord's costume from the set of Guardians of the Galaxy. But he did it for a good cause — cheering sick kids up. The fact that he does this regularly makes him a real-life superhero.
Read Next: 10 Things You Did Not Know About Patrick Wilson
'height' : 50, 'width' : 320, 'params' : {} }; document.write('');