New Zealand actress Lucy Lawless gained global recognition for her portrayal of the titular character in Robert Tapert's Xena: Warrior Princess. While she took on the role in 1995, her professional career dates back to the late 80s. She made her television debut in Funny Business, a sketch comedy series. Lawless leveraged Xena's cross-border acclaim to market her talent in Hollywood, with roles in some note-worthy films and many popular TV shows. She has cemented her status as one of the most successful foreign performers in the American film industry.
For her contributions to the entertainment industry and social services to society, the actress was appointed a Member of the New Zealand Order of Merit in 2004. Her career has also earned her other prestigious recognition. This includes the BTVA Television Voice Acting Award, which she bagged in 2017 for voicing Hiidrala in Teenage Mutant Ninja Turtles. A versatile performer, Lawless made her Broadway debut in 1997, playing Betty Rizzo in the revival of Grease. Her other notable roles are in My Life Is Murder, the re-imagined Battlestar Galactica series, and Spartacus.
1. Lucy Lawless' Father Was Once The Mayor of Mount Albert, New Zealand
The fifth of her parents' six children, Lawless has four brothers and one sister. The siblings were born and raised in Mount Albert, a suburb of Auckland, New Zealand. While Lucy's mother, Julie Ryan, worked as a teacher, her father, Frank Ryan, was a banker who served as the mayor of Mount Albert.
For a decade (1968 – 1978), he served as the mayor of Mount Albert Borough Council. Then for another 10 years (1978 – 1989), he was the mayor of Mount Albert City Council. The actress was raised a Catholic, and her patrilineal heritage has been traced to Ireland. Lawless once shared that her father's lineage originated from Quilty, a fishing village located in County Clare, Ireland.
2. The Actress Initially Wanted To Be An Opera Singer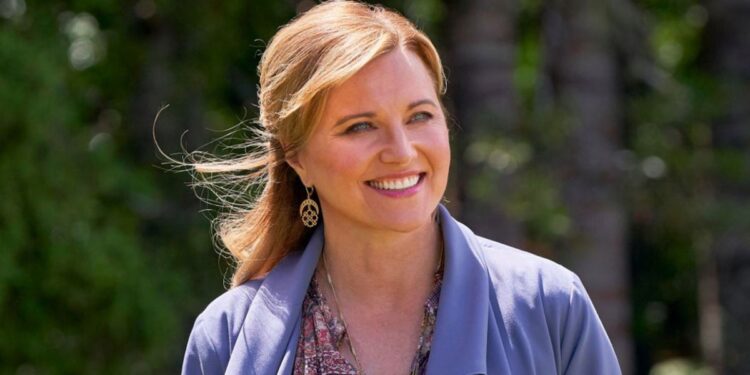 The Xena actress has always been inclined to the performing arts, but acting wasn't her first passion. Lucy Lawless fell in love with singing after her first musical at the age of 10 and decided to become an opera singer. While she started acting in secondary school, she settled for studying opera and languages at the University of Auckland.
However, she soon realized she wasn't naturally suited for opera and abandoned her studies. She would later study drama at the William Davis Center for Actors Study in Canada. Although she abandoned opera for acting, Lawless is a talented singer and has been nudged to pursue a singing career.
3. Vanessa Angel Was Originally Cast for Lucy Lawless' Iconic Xena Role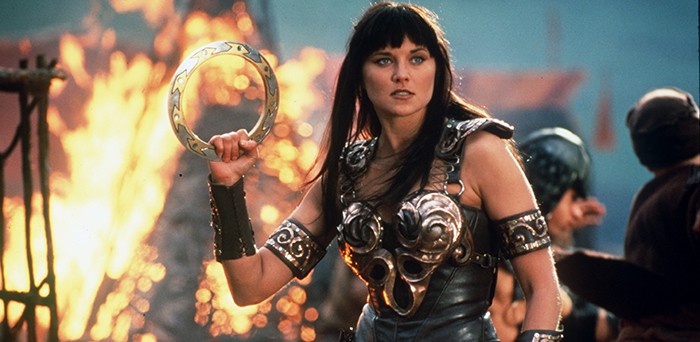 Playing the titular role in  Xena: Warrior Princess has been the hallmark of Lucy Lawless' career. She was a struggling actor when she landed the role that has thus far remained the most significant in her three-decade character. English actress and former model Vanessa Angel was originally cast to play Xena as a guest in Hercules: The Legendary Journeys. But As fate would have it, she fell ill two weeks before the filming date.
After several American actresses rejected the role, it was offered to Lawless, who had played Lysia in the movie Hercules and the Amazon Women. In a stroke of luck, Robert Tapert decided to pursue a Xena series as a spin-off for Hercules: The Legendary Journeys with Lawless as the star of the show. The fantasy series pulled a massive cult following and became a popular culture phenomenon.
4. She Inspired The Name Of A Dwarf Planet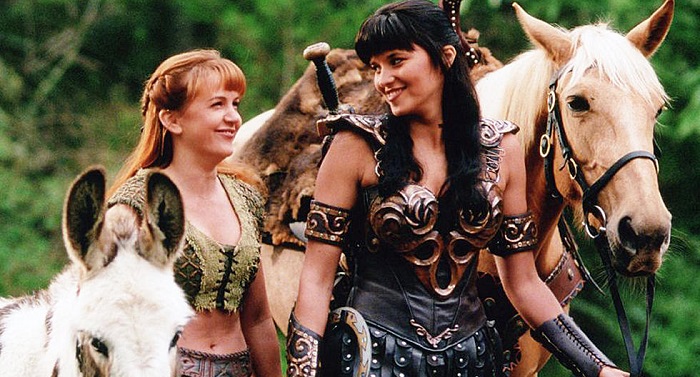 Xena: The Warrior Princess' deeply ingrained relevance to pop culture had a far-reaching influence. For instance, it saw Lucy Lawless become an icon for the queer community. This was because of the nature of her character's relationship with Renee O'Connor's Gabrielle. The show also gained the attention of the scientific community. Its title character inspired the nickname of the second-largest dwarf planet in the Solar System. Although the dwarf planet was officially named Eris, it was initially called Xena, which is now regarded as its nickname. Eris' moon, named Dysnomia, also pays homage to Lawless as it refers to the Greek goddess that personifies lawlessness.
5. Lucy Lawless Has Been Married Twice And Has Three Children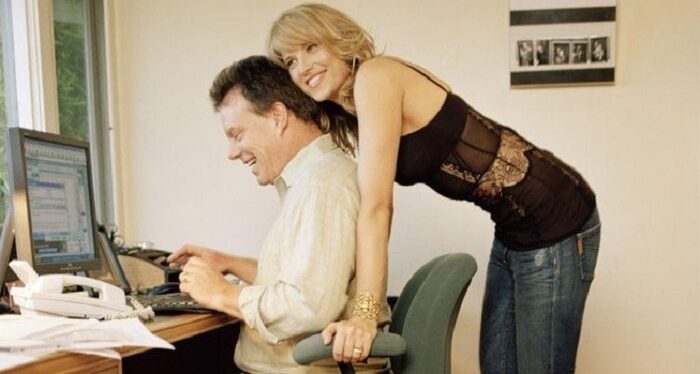 Lucy Lawless' first marriage was to Garth Lawless. They reportedly wedded in Kalgoorlie, Western Australia, in 1988. That same year, they had their only child together, a daughter named Daisy Lawless. Daisy is an actress who has also worked in the editorial department of productions like Spartacus (2010 – 2013), The Meg (2018), and Spartacus: Gods of the Arena (2011). The pair divorced in 1995, and in 1998, she got married to Robert Tapert. Her marriage to the American producer who co-created Xena: Warrior Princess has produced two sons named Judah Miro Tapert and Julius Robert Bay Tapert.