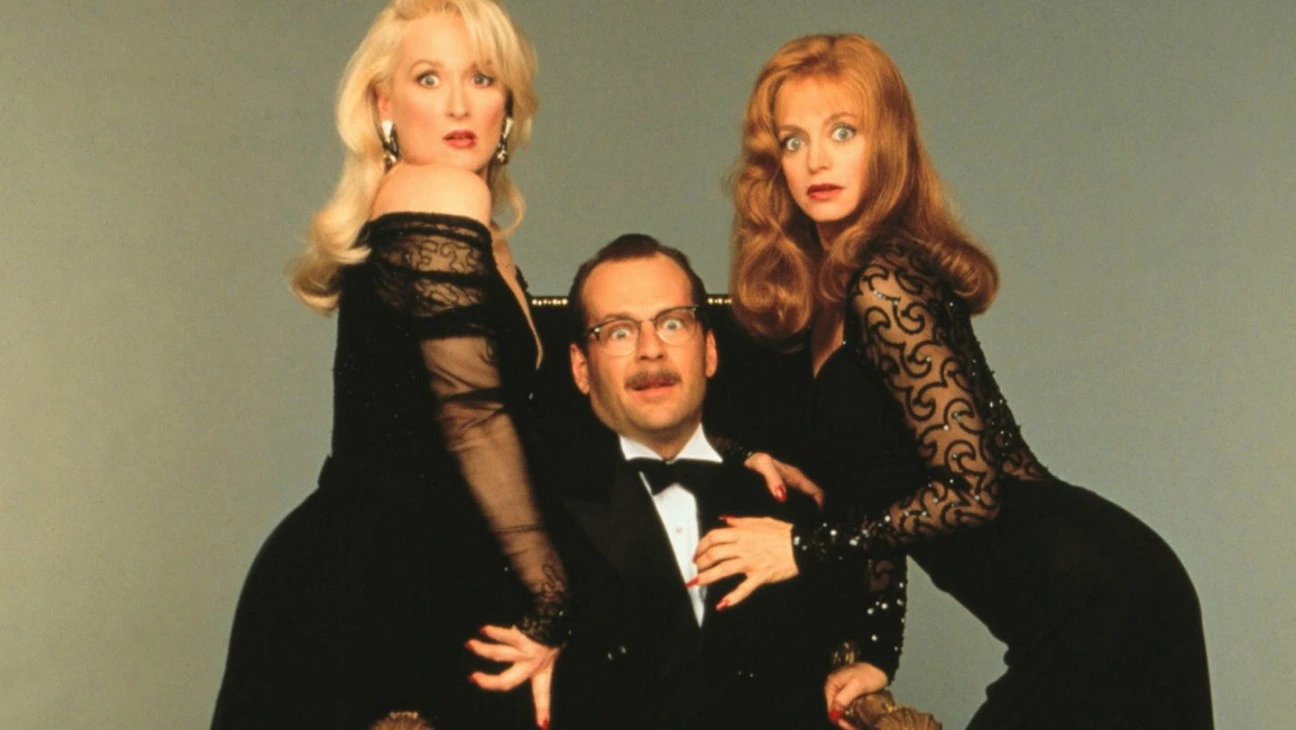 It's hard to believe that Death Becomes Her will turn 30 in 2022. The movie is a classic and still holds up today. It's a dark comedy about two women who use witchcraft to stay young, but eventually, their bodies start to fall apart. Here's a description of the movie's plot, via Rotten Tomatoes: "When a novelist loses her man to a movie star and former friend, she winds up in a psychiatric hospital. Years later, she returns home to confront the now-married couple, looking radiant. Her ex-husband's new wife wants to know her secret and discovers that she has been taking a mysterious drug that grants eternal life to the person who drinks it. The actress follows suit but discovers that immortality has a price." The reviews of the film during its release have been mixed, but it has since formed a cult following over the past 30 years.
This film is twisted and is definitely worth watching again on its 30th anniversary. Here are some of the reasons why you should celebrate the Death Becomes Her in 2022:
It's directed by Robert Zemeckis
Perhaps one of the greatest living directors, Robert Zemeckis, is responsible for some of the most popular films of all time. He's directed classics like Forrest Gump, Back to the Future, and Who Framed Roger Rabbit. His filmmaking style is definitely reflected in Death Becomes Her, which features some truly wild special effects. In the movie, Zemeckis uses his unique filmmaking style to create a visually stunning film that is both dark and comedic.
The cast is incredible
The movie features some of the biggest stars of the '90s, including Meryl Streep, Goldie Hawn, and Bruce Willis. The three of them have great chemistry and play off each other perfectly. You can tell that they had a blast making this movie. Meryl Streep, in particular, is outstanding as the vain and narcissistic actress who will stop at nothing to stay young. One review from the South Florida Sun-Sentinel praised the chemistry between Streep and Hawn, saying: "Every scene that Streep and Hawn play together has a bold spark indicative of the symbiosis between females with the same goals and ambitions."
It features Goldie Hawn during her prime
Goldie Hawn is one of the most beloved actresses of all time. She's charming, funny, and beautiful. In Death Becomes Her, she is at the top of her game. Her character is entirely unhinged, and she steals every scene she's in. It's definitely worth watching the movie just to see her performance. Hawn's performance in the movie is one of the reasons why it's so memorable. One thing that might explain her exceptional acting in the movie is the fact that she is cautious when considering the roles she takes on. In an interview with Harvard Business School, she said: "It's all variable. For example, I did Bird on a Wire because I wanted to work with Mel [Gibson]. He was a friend, and I thought it would be an enjoyable movie. So not everything had gravitas. It's also about what you feel you can do well—not about whether the movie is going to be successful because we don't know, but about the experience and the intention. That goes for every kind of business. You have to have passion for what you're doing. Can you control the outcome? Not always. But you can certainly keep your eyes open and do your best while you're getting there. That's always been my philosophy."
The special effects are still impressive today
When the movie was released in 1992, the special effects were groundbreaking. They still hold up today and are definitely worth another watch. The movie features some genuinely wild scenes that will leave you jaw-dropped. If you're a fan of special effects, you'll definitely want to check out Death Becomes Her. Even today, when special effects are a bit more sophisticated, the effects in this movie are still impressive. In fact, the effects are so impressive that they snagged the Academy Award for Best Visual Effect during its release.
It's shot in excellent filming locations
The movie was shot in some really cool locations, including Los Angeles and San Francisco. If you're a fan of architecture or film history, you'll want to check out the movie for its fantastic filming locations. In addition, the movie features some truly iconic shots of Los Angeles and San Francisco, including the Greystone Mansion and the Ebell of Los Angeles.
It's a classic dark comedy
Death Becomes Her is a classic dark comedy that is still relevant today. It's a movie that will make you laugh and think simultaneously. If you're looking for a movie that is both funny and thought-provoking, then you should watch Death Becomes Her.
It's an iconic movie within the LGBT community
When the movie was released, it quickly became an iconic movie among the LGBT community. It has been described as a "gay cult classic" and is even streamed at bars during Pride Month. Tony Campbell, a producer on RuPaul's Drag Race, explained to Vanity Fair the appeal of the movie to gay audiences: "They're fighting for beauty. They're against the system. Of course, they're also villains, but we understand their complexity." We root for the undead divas because they're trying to win a game rigged against them, and—to borrow an apocryphal quote from Ginger Rogers—they sort of having to do it "backward and in high heels." Drag Race winner Jerick Hoffer also shared his insights, saying: "I think it's a combination of it being a strong female character who you love how evil she is, you know?" Hoffer said. "I don't know why that trait appeals to queer people, but it's pretty consistent amongst the queer community. I think it has something to do with feeling like outcasts and imagining yourself in this position of power where, even though you're the outcast, you still have some power and strength."