Celine Dion's scenes and the inclusion of her real-life love story count among the best moments of Jim Strouse's Love Again. The romantic comedy-drama released alongside Guardians of the Galaxy Vol. 3, is a remake of Karoline Herfurth's 2016 film, SMS für Dich, which was based on Sofie Cramer's 2009 novel of the same title. While the movie has received lukewarm reviews thus far, it tells a compelling story of love and loss; one that parallels Celine Dion's romance with her late husband, René Angélil.
Starring the famous Canadian singer alongside Priyanka Chopra Jonas and Sam Heughan, Love Again tells the story of a grieving fiancée who resorts to sending text messages to her late partner's phone number in an attempt to deal with his death. But then, the number had been reassigned to a journalist ditched by his wife-to-be days before their wedding. As typical with romantic comedies, Love Again's storyline is predictable; however, Celine Dion added a unique touch to the plot.
Love Again Shared a Beautiful Story About Celine Dion and Her Late Husband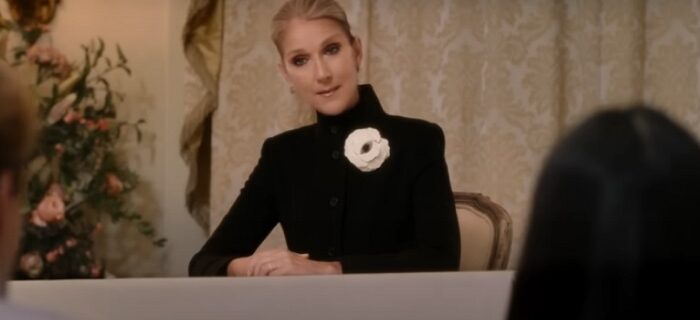 Although Celine Dion played a fictionalized version of herself in Love Again, the movie included elements that are true about the famous Canadian singer in real life. While nudging Sam Heughan's Rob Burns to pursue his feelings for Mira Ray (Priyanka Chopra Jonas), Dion shared how her relationship with René Angélil began. This was in a bid to illustrate that "love doesn't always follow the rules." The singer narrated that she never thought of the late Angélil who had managed her career for years as a romantic partner, until a night in Dublin when they attended the Eurovision Song Contest.
That night, Angélil kissed her goodnight on both cheeks as he had always done, but this time he slightly pecked her on the lips as well, and it gave her clarity about everything she had been feeling. As culled from her book, Celine Dion: My Story, My Dream, Dion's story happened in 1988 when she was 20. She began dating the talent manager who was 26 years older and twice divorced after the incident. They got engaged on her 25th birthday and wedded in December 1994.
Love Again Also Spotlights Another Dynamic Layer to Romance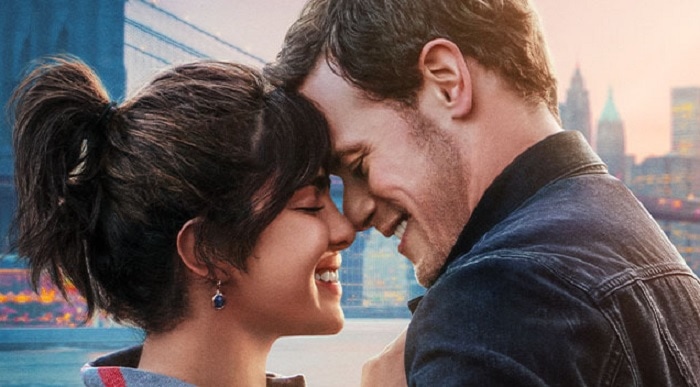 Love Again dwelled on the dynamic nature of love while telling an appealing romantic story premised on loss and heartbreak. To relate the life lessons at the core of the film's essence, Jim Strouse explored Celine Dion's real-life situation, using it as a motif to propel Love Again's massage. This proves to work as it gave credence to a heartwarming love story that otherwise lacked gritty realism. Celine Dion's story about a significant lie René's Angélil told is a good case in point.
While persuading Mira Ray to work through her fallout with Rob Burns, the singer shared that her late husband lied to her about Seal, the British singer. According to Dion, she wanted to sing a duet with Seal after he released his first studio album in 1991. René told her Seal wasn't interested but she later learned her husband was only jealous and didn't want Dion around the British singer. Celine Dion was mad at René but they worked through it, got married, and built a happy home together.