One of the most shocking movie announcements in recent years was the news that the 1996 disaster film Twister would be getting a sequel, Twisters. But with the talent attached, it's hard not to get excited. Today, Deadline is reporting that In The Heights star, Anthony Ramos has joined the sequel's cast.
The original film was a box office in 1996 and made almost $500 million globally at the box office. It starred Helen Hunt and Bill Paxton and followed a team of amateur but dedicated storm chasers that plan to test a new research device in the middle of a huge tornado outbreak about to hit Oklahoma. The film was directed by Speed's Jan De Bont, was written by Jurassic Park author Michael Crichton and Anne-Marie Martin, and even had Steven Spielberg as an executive producer. The plot of the sequel is currently being kept under wraps.
Ramos first made a huge name for himself with his break-out role in the original Broadway cast of Hamilton The Grammy winner and Emmy nominated actor has since appeared in films like A Star Is Born, Godzilla: King of the Monsters, In the Heights, and The Bad Guys. He can also next be seen starring in Transformers: Rise of the Beasts and joining the MCU in the upcoming Disney+ series Ironheart.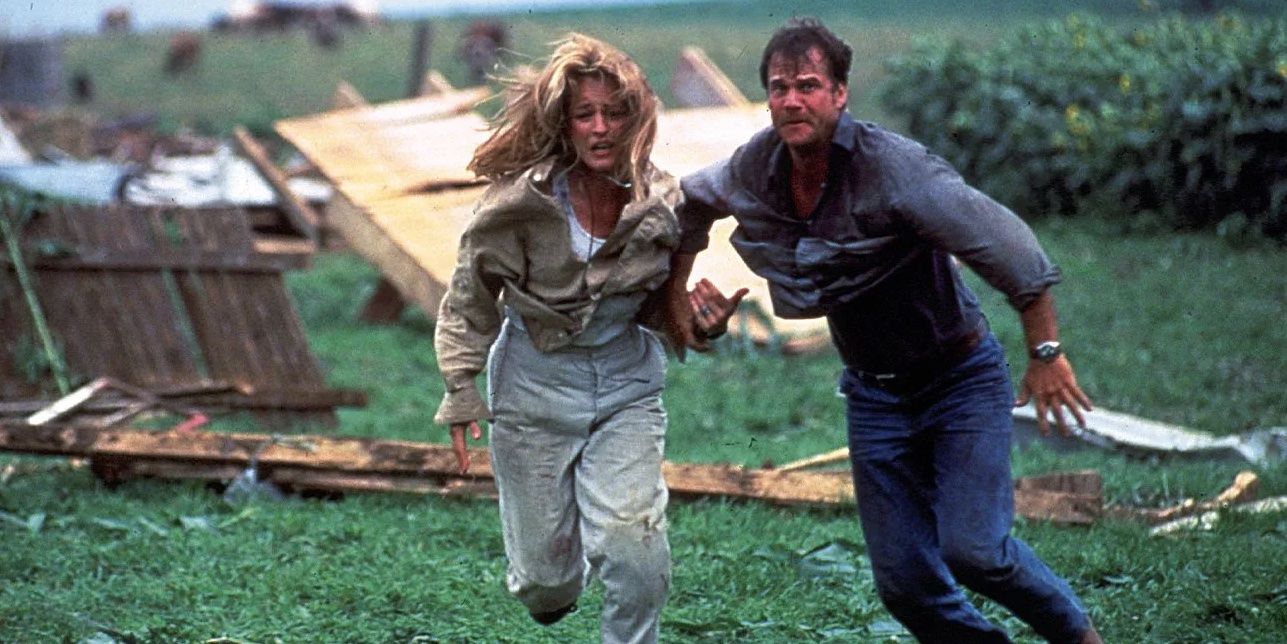 RELATED: Anthony Ramos Talks McDonald's Spotlight Dorado Short Film Contest and 'Transformers: Rise of the Beasts'
Who Else Is Attached To Twisters?
The sequel's cast also includes Daisy Edgar-Jones and Glen Powell. Edgar-Jones is another recent breakout who won over audiences and critics with her performances in series like Normal People and Under the Banner of Heaven and films like Fresh and Where the Crawdads Sing. Powell also made a big name for himself while starring alongside Tom Cruise and Miles Teller in the box office smash hit Top Gun: Maverick, another film that for years fans never expected to get a sequel.
Twisters is set to be directed by Lee Isaac Chung off a script by Mark L. Smith. Most recently Chung directed Steven Yeun to an Academy Award nomination in 2020's Minari. He also directed a recent episode of The Mandalorian. Smith's past writing credits include The Revenant and Midnight Sky.
Twisters is currently slated for a July 19, 2024 release. Stay tuned to Collider for any future updates on the production of the film. Below, check out Collider's interview with Ramos about The Bad Guys: