Controversial Basketball Wives star, Tami Roman, has opened up a lot lately. Recently, she told Atlanta Black Starr how she was given an ultimatum by a financial firm that had employed her to either quit the show or quit her job. She chose the latter. Interestingly, she also confessed to making her replacement's job difficult by walking away with important files.
Tami's pettiness is something fans of the show are familiar with, but that hasn't affected her personal life. As fans are aware, the star seems to be happily married to Reggie Youngblood. However, many other couples haven't been so lucky, parting ways either during or after their stints on the reality TV series.
Kim & Bryon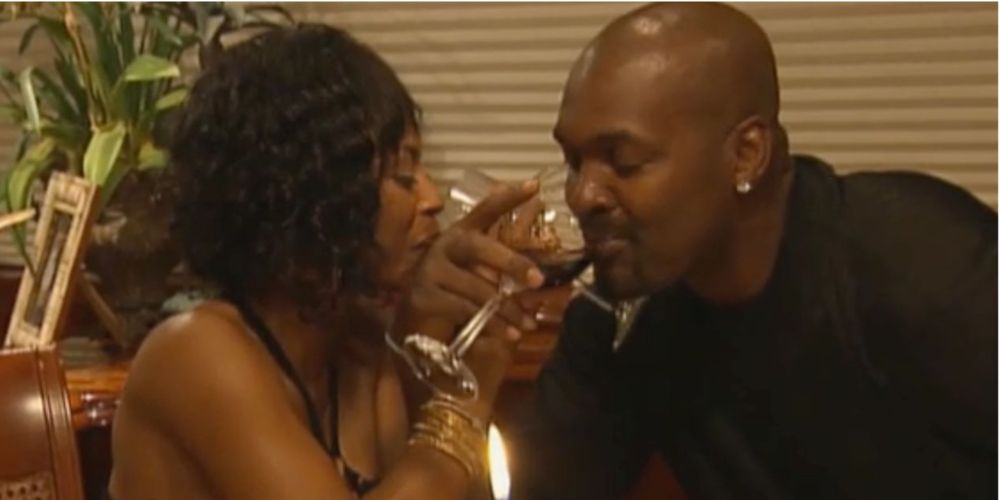 The lovebirds appeared in Season 2, where they celebrated their 16th wedding anniversary, having married in 1994. Sadly, they parted ways just a short while later (via The Blast).
Credit can be given to Kim and Russel because they never aired any dirty linen in public. To date, none has ever tarnished the other's name or revealed the cause of the separation, hence allowing each other to move on peacefully. There has been no news on new catches for either of them either.
Jenn & Eric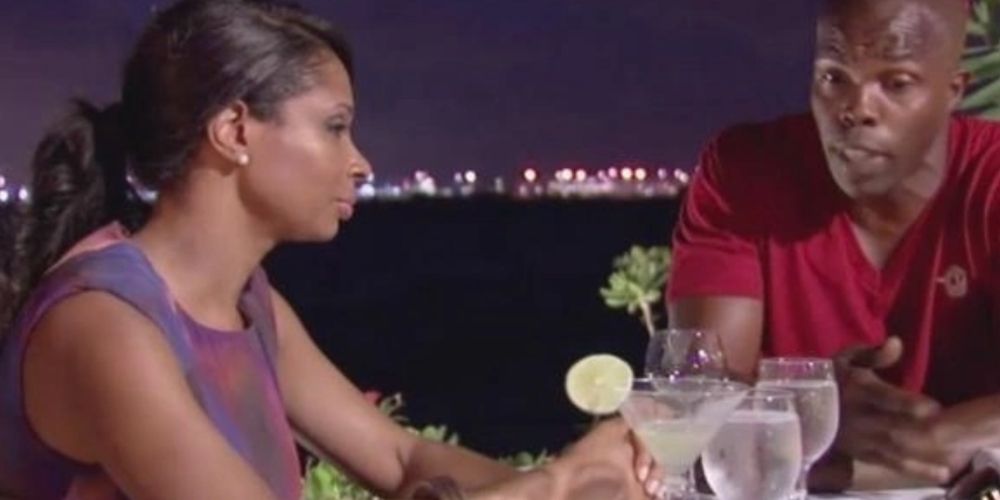 Cracks started to form after the couple appeared on the show. Eric didn't like Jenn taking advice from her friends while Jenn was bothered by rumors about his infidelity. Unable to bear it anymore, she decided to end their relationship (via Essence).
There's never hope for reconciliation when husband and wife throw drinks at each other in public. The constant arguments definitely make them one of the worst TV couples of all time but the two can be lauded for their honesty. Instead of pretending, as most couples do in front of the camera, Jenn and Eric always told it as it was, regarding how they felt about each other.
Malaysia & Jannero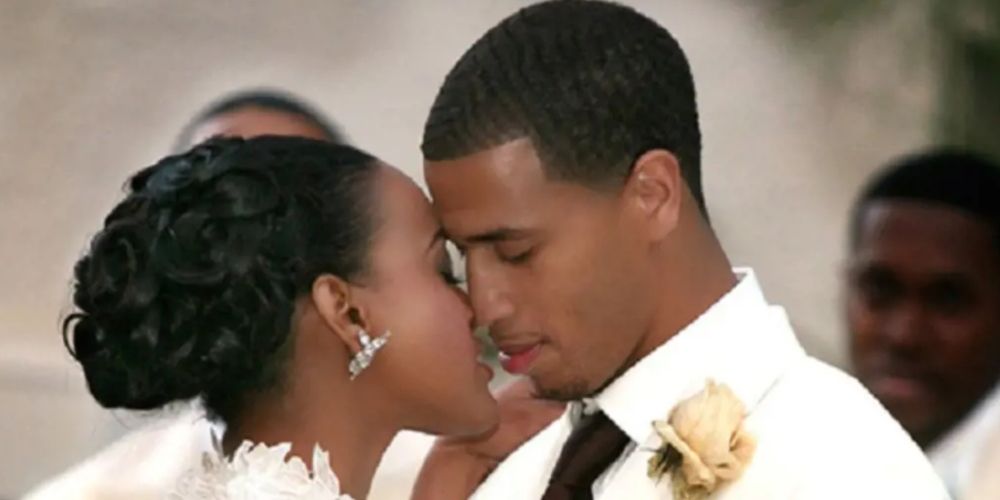 Malaysia and Jannero Pargo joined for the first season of the LA spinoff. Things seemed well between them, but it was late revealed that they had parted ways because of infidelity (via Sportskeeda).
Of the two, Malaysia appears to have valued the family more since she stated that she wished they would have gone for therapy first instead of just calling it quits. But it appears her love for Pargo has completely been extinguished as it recently emerged she was planning to take him to court over failure to pay child support.
Meeka & Speedy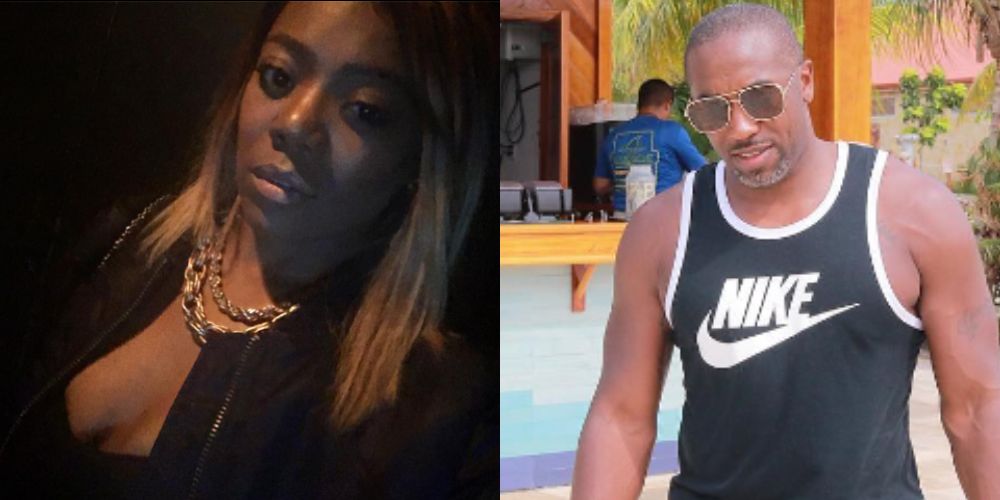 The two only first appeared in season 3 where Meeka finds herself in the middle of plenty of drama, including getting into a fight Tami Roman. After leaving the show, the couple announced they were getting a divorce (via Bossip).
Meeka's brief time on the show means she either wasn't a fan-favorite or she simply got tired of the drama. Either way, fans will miss the feuds she was part of, as well as her involvement in one of the best reality TV fights. Fans will also hope that she continues her reality TV journey elsewhere.
Evelyne & Chad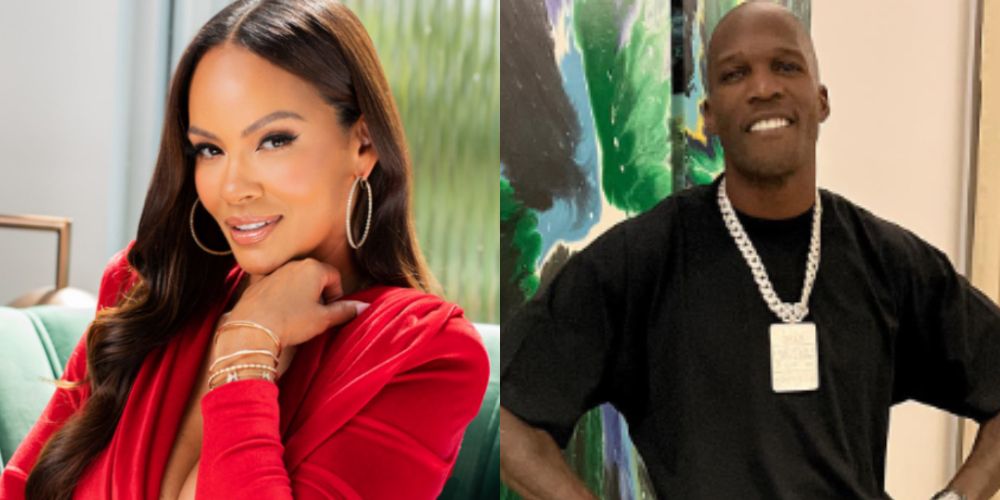 When they appeared on the show, Evelyne Lozada and Chad Johnson had plenty of adorable moments, making a case for themselves as one of the best TV couples. They got married after and even planned a spinoff, but their relationship would come to an end after an alleged domestic violence incident (via ESPN).
While the divorce put a dent in Evelyne's personal life, her career remained healthy as she went on to appear in 9 seasons of the show. Today, she has opted for life away from the limelight.
Gloria & Matt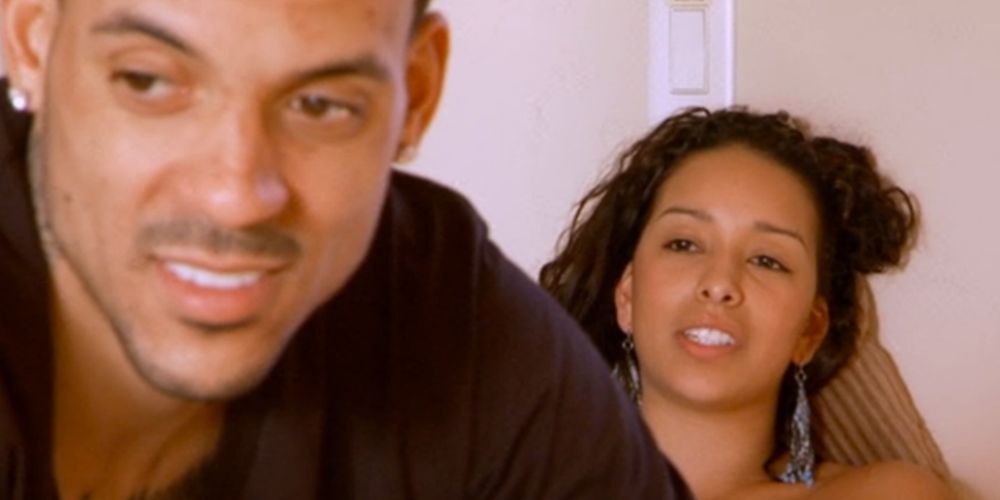 The couple got engaged in Season 1, but a wedding never happened on the show. They would later marry in 2013 only to divorce 3 years later (via People).
Gloria and Matt are proof that things are seldom what they seem on reality TV. For a while, they seemed like the most functional couples only for it to emerge that both were quite sad. As for now, they are officially out of each other's lives.
Kenya & Charlie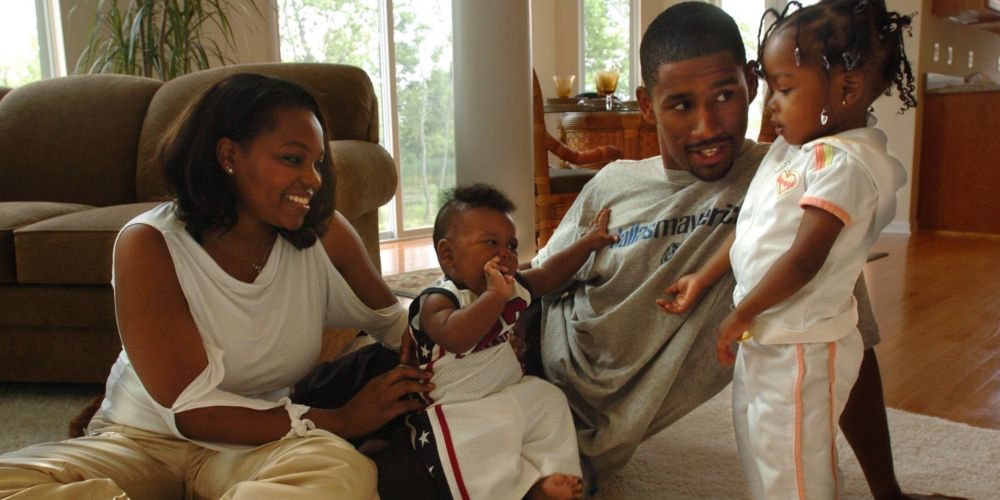 The lovebirds appeared in season 4 but divorced before all the episodes aired. An ugly custody battle would later play out in court (via TMZ).
From Kenya breaking into Charlie's home to Charlie complaining about Kenya earning more than him, the writing was always on the wall for the couple. As of today, nothing else is known about their relationship and standing.
Laura Govan & Gilbert Arenas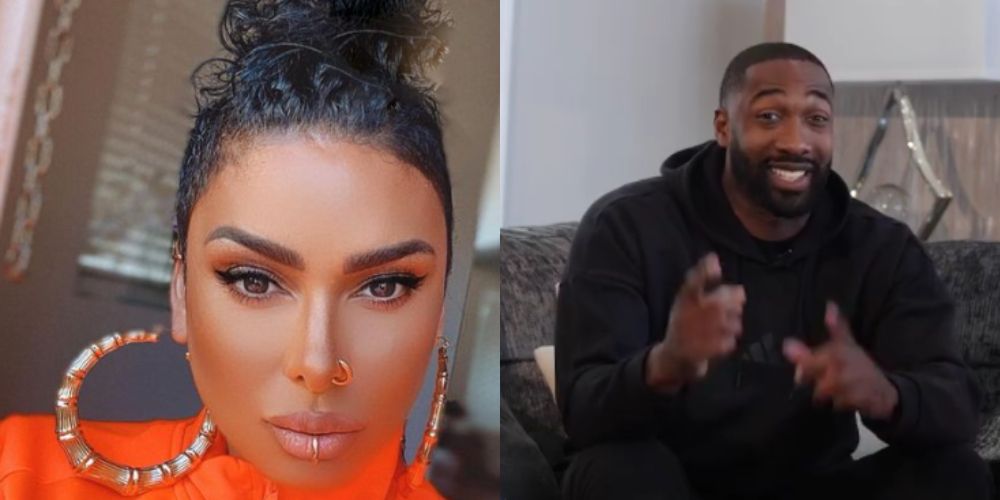 Laura joined the show shortly after splitting up with her boyfriend, Gilbert. The relationship ended after he kicked her out of their home and sold her engagement ring, (via TMZ).
Notorious for her wild arguments and fights, Laura sure did light up the show. But it wasn't all unjustified behavior. According to her, she was still angry about the way her relationship ended hence she couldn't relate well with her costars. Luckily, all that is behind her now.
Draya Michele & Orlando Scandrick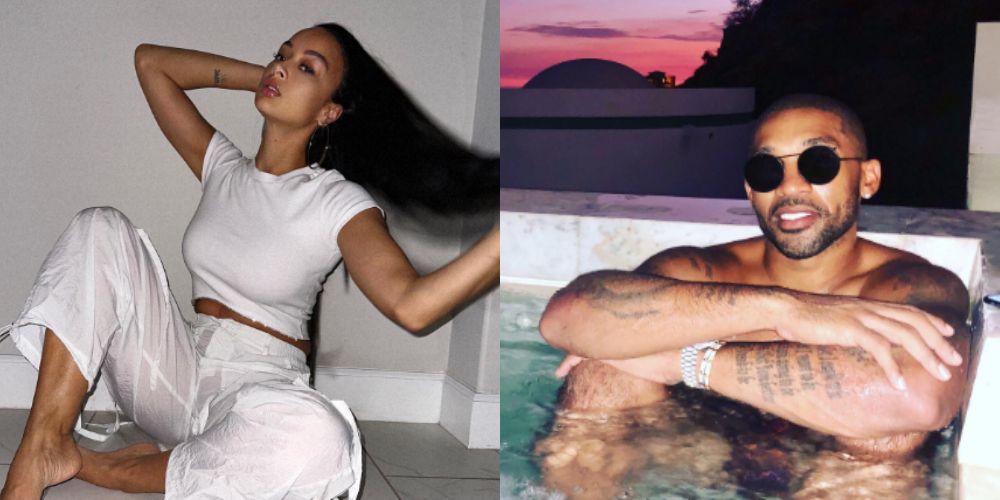 Draya and Orlando are one of the couples whose relationship started on the show. The two got engaged but after several breakups and reconciliations, they called it quits for good (via Yahoo).
Like many other Basketball Wives couples, Draya and Orlando's drama played out away from the show rather than on it. From pepper spraying to yelling at each other on the streets, it sure was a hell-ride. Given the toxicity, many would be glad that the two closed the chapter.
Brittish Williams & Lorenzo Gordon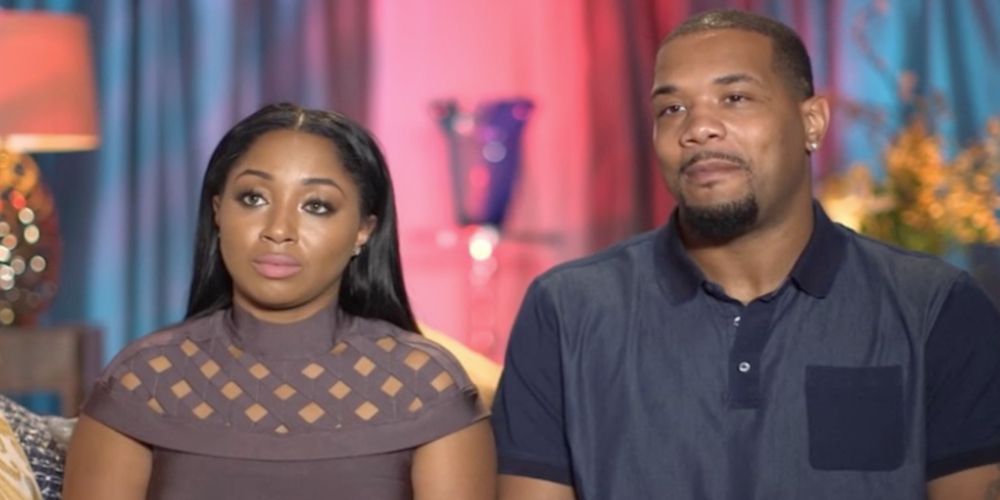 Lorenzo proposed to Brittish in Season 3's reunion, giving fans hope for a long union. Sadly, they would break up over infidelity before reconciling again and appearing on Marriage Boot Camp, hence becoming two of the stars who've appeared on multiple reality shows. Unfortunately, the reconciliation didn't last (via The Shade Room).
For the former lovebirds, keeping it classy wasn't an option as they exposed each other several times on social media. From Lorenzo claiming Brittish would be nothing without her to Brittish calling him out for asking for gifts that he had bought her, the drama has taken many forms.
MORE: The First Black Winners Of 10 Popular Reality Competitions