Avatar: The Way of Water focuses on Jake Sully's family in Pandora, but with such a large time jump in between movies, it puts into question how old are Jake and Neytiri's kids. The sequel has been in the making for the past 13 years since Avatar's 2009 premiere, with director James Cameron finally delivering the epic sci-fi follow-up to the highest-grossing movie of all time. While many of the original cast and characters return, such as Sam Worthington as Jake Sully and Zoe Saldana as Neytiri, Avatar: The Way of Water also introduces plenty of new faces in the world of Pandora, including Kate Winslet as Ronal and several young actors (and one familiar) as Jake and Neytiri's five children.
Taking place fifteen years after Avatar's ending, Avatar: The Way of Water sees a whole new Pandora as the Sully family tries to keep one another safe while facing unprecedented hardships and tragedies. The Avatar sequel's core family consists of Jake, Neytiri, their biological eldest son Neteyam, second son Lo'ak, and biological daughter Tuktirey ("Tuk"), as well as their adopted children Spider and Kiri. Since there are three more Avatar sequels on the way, audiences will be able to watch Jake and Neytiri's children grow as they continue to explore Pandora, starting with their young initial ages in Avatar: The Way of Water.
Spider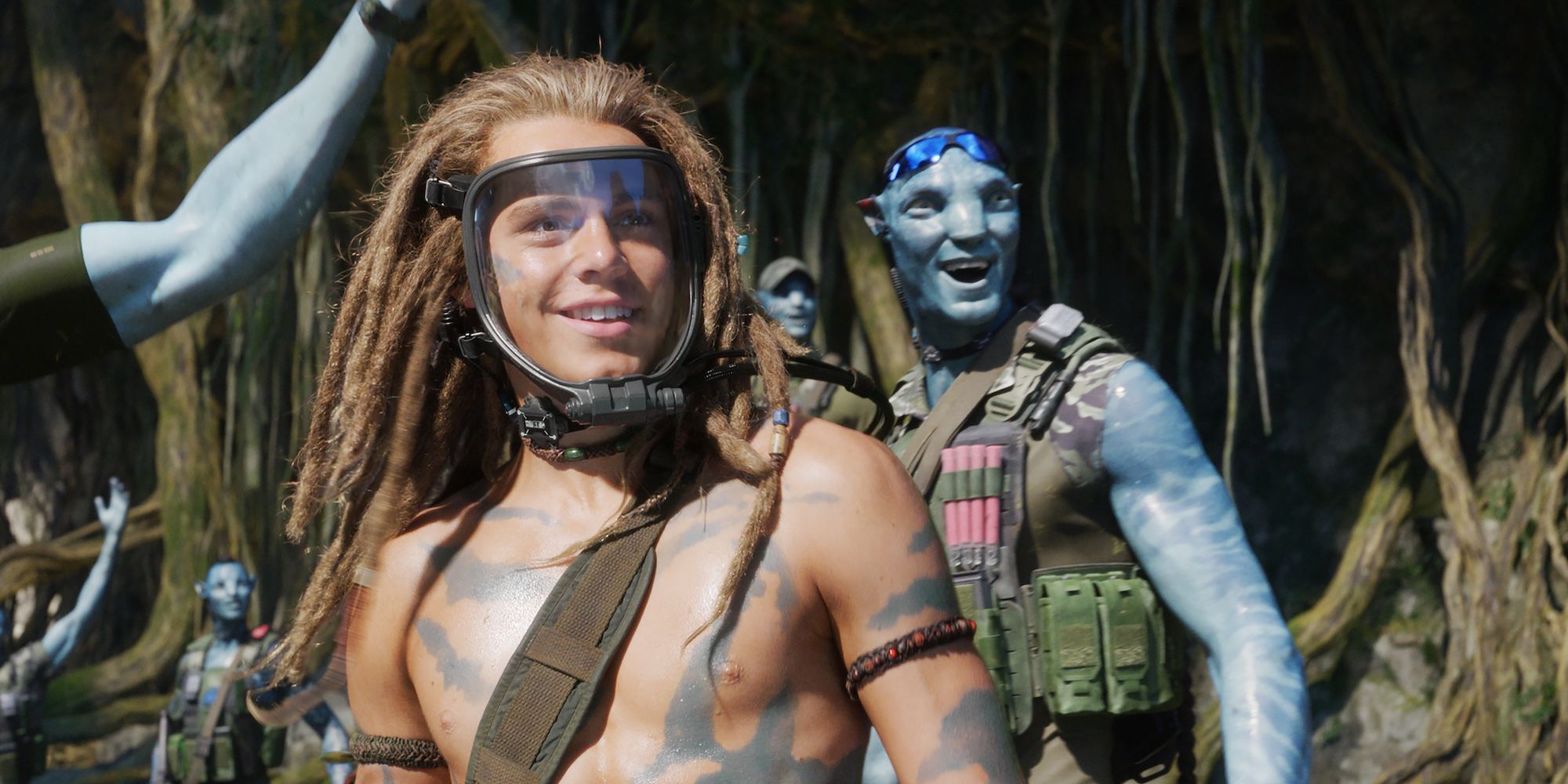 Miles "Spider" Socorro is the eldest child of the Sully family, who was adopted by Jake and Neytiri after the events of Avatar (2009). Spider is a human teenager who was born on Pandora's human base during the original movie's timeline, but was left behind at Hell's Gate after being deemed too young to make the journey back to Earth. Confirming many theories about the character, Spider is the biological son of Avatar's Colonel Miles Quaritch while Spider's mother in Avatar 2 is not explicitly revealed. Since he was already an infant in Avatar's ending, Spider's age is approximately 15 or 16 years old in Avatar: The Way of Water.
While Spider embraces his life among the Na'vi in Avatar 2, Neytiri is still somewhat distrustful of her adopted son due to his human origins. However, Spider is close to his sibling Kiri, who is the other adopted member of the Sully family. Spider is portrayed by Jack Champion, who recently appeared in Scream VI.
Neteyam
Portrayed by The School for Good and Evil's Jamie Flatters, Neteyam is the eldest biological son of Jake and Neytiri, who is native to Pandora. A deleted scene from the end of Avatar (2009) revealed that Neytiri was pregnant, so Neteyam was born shortly after the events of the original movie. In accordance with the sequel's timeline, Jake and Neytiri's son Neteyam is nearly 15 years old in Avatar: The Way of Water. Neteyam kicks off the film as the leader of the next generation of Avatar's cast due to his status as the teenage heir to Jake, who is Chief of the Na'vi Omaticaya clan.
Kiri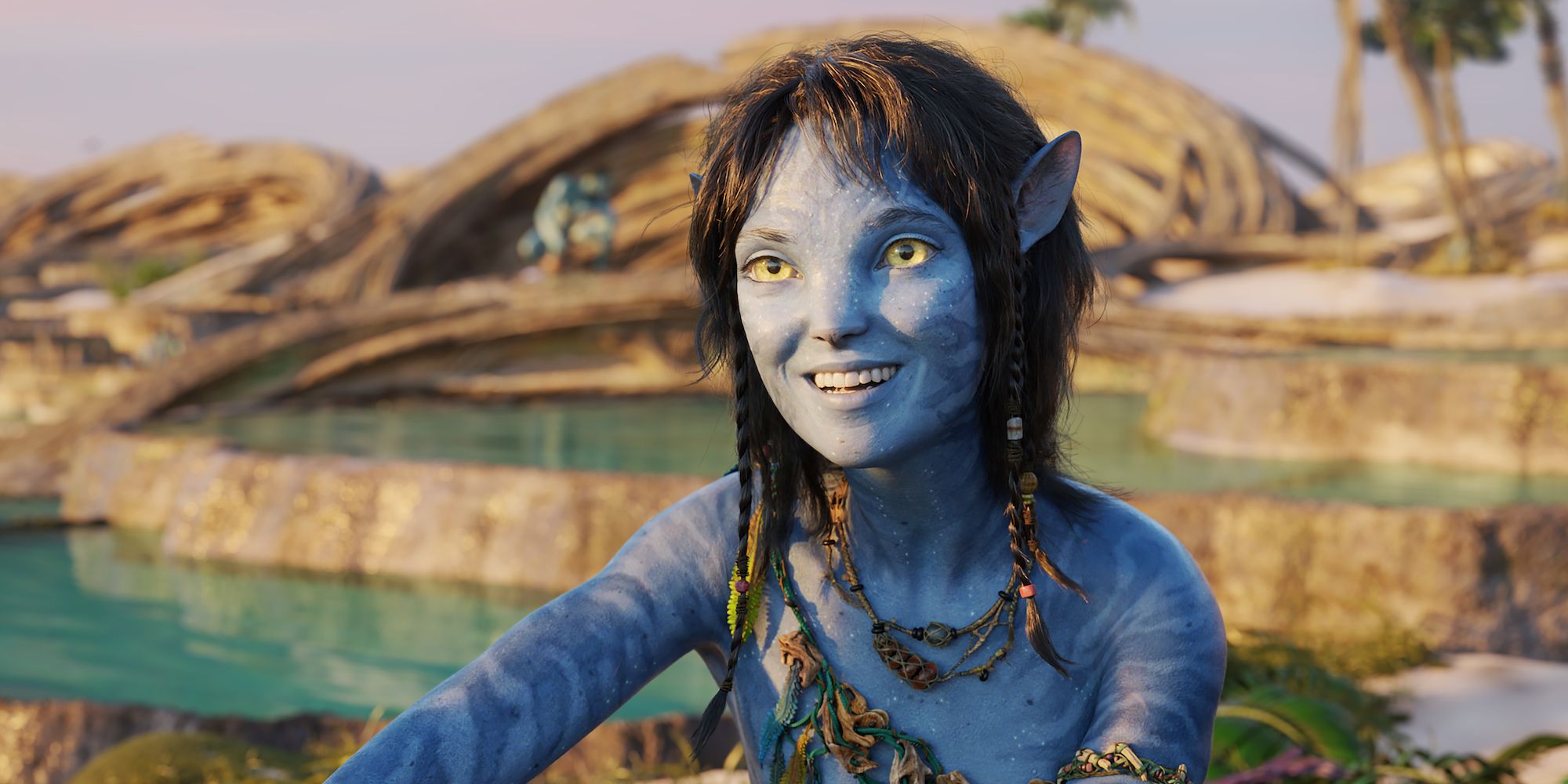 Kiri is one of the most curious members of the Sully family in Avatar: The Way of Water. She's the adopted eldest daughter and teenage child of Jake and Neytiri, whose age is around 14 years old. Kiri is actually the biological daughter of human Dr. Grace Augustine, who was played by Sigourney Weaver in the original movie. Since Augustine died fighting for the Na'vi in Avatar's ending, Weaver's casting in Avatar: The Way of Water was initially subject to much speculation. However, it was then confirmed that Weaver would be playing her original character's 14-year-old daughter.
Avatar: The Way of Water reveals that Kiri was born from the womb of Grace's comatose avatar body, which seems to have occurred around the same time that Lo'ak was born. She still has a bond with her mother when seeing her body, but Kiri remains an integral member of the Sully family, being especially close with Spider and Tuk. She also possesses power beyond her siblings with plenty of clues about Kiri's true nature in Avatar 2.
Lo'ak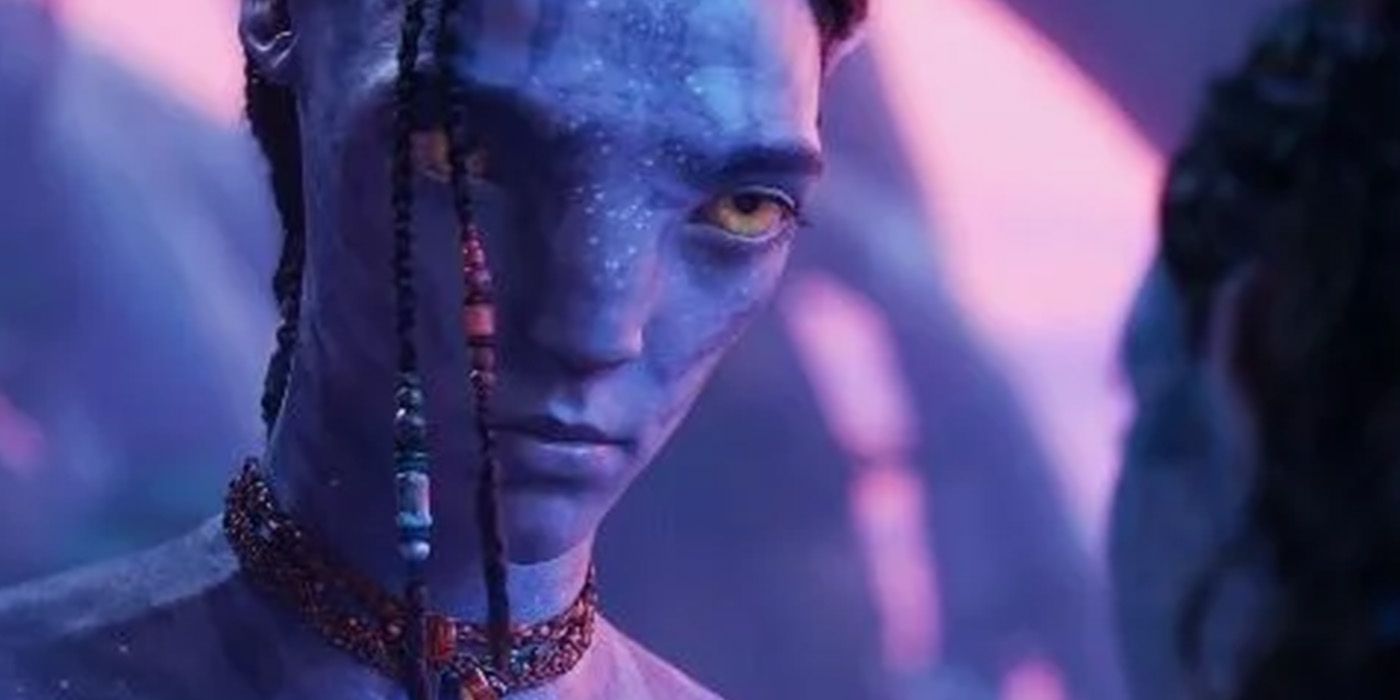 Lo'ak is the second biological son of Jake and Neytiri, who is somewhat of an outcast among his people and must work to seek Jake's approval. Like his father, the teenage Lo'ak starts out as the reckless misfit who steps into a brave role for his family. Lo'ak is old enough in Pandora to be a warrior and seems to be about 13 or 14 years old in Avatar: The Way of the Water given the time gap between Avatar and its sequel. It also appears that Neteyam and Lo'ak are close in age, so being a young 14-year-old would make sense. Teenage Lo'ak is portrayed by Ready Player One actor Britain Dalton, with young Lo'ak being played by Chloe Coleman.
Tuk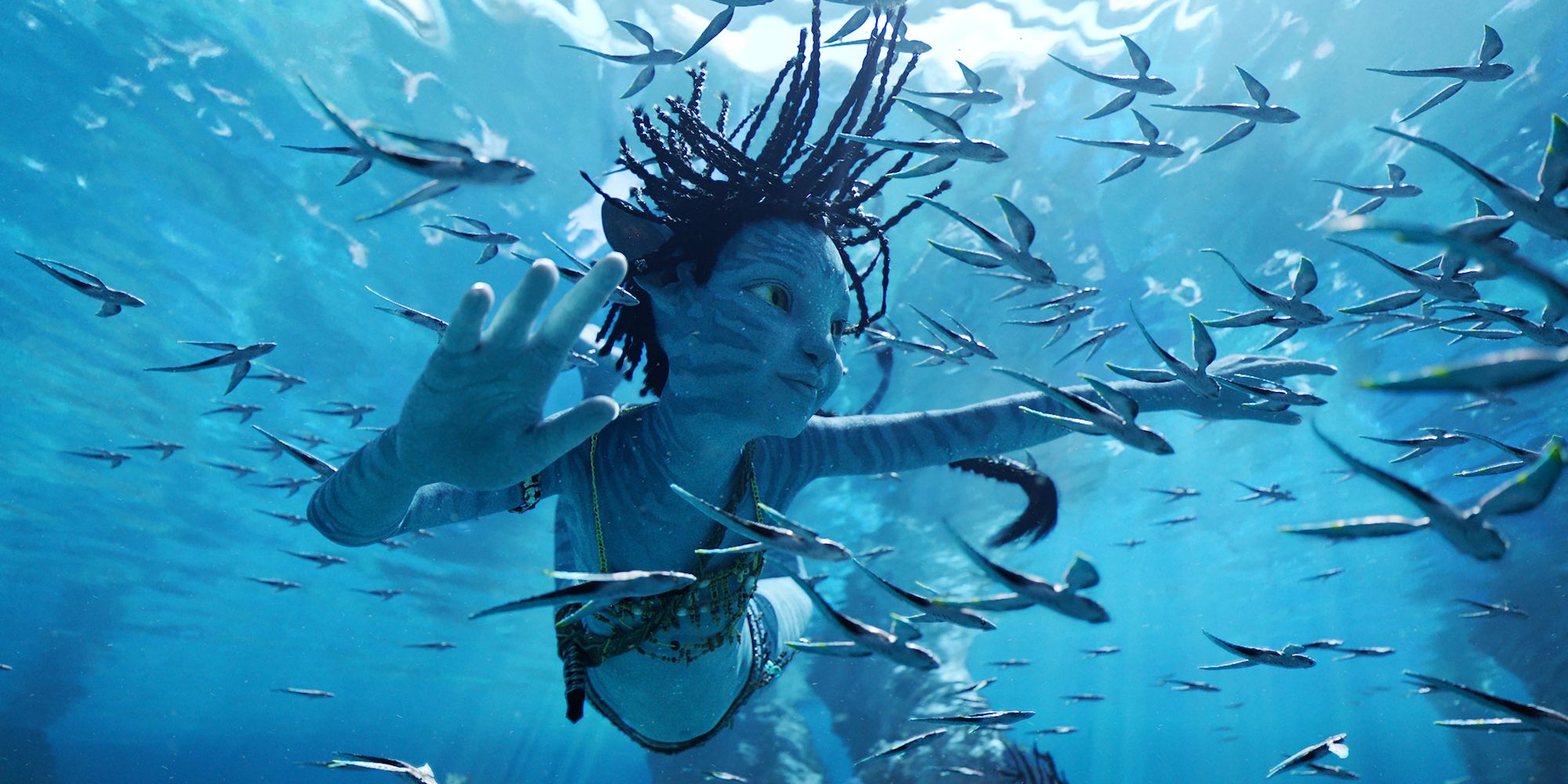 Jake and Neytiri's youngest child and only biological daughter Tuktirey, better known as "Tuk," is around eight years old in Avatar 2. Portrayed by Turning Red's Trinity Jo-Li Bliss, Tuk has a close relationship with her adoptive older sister Kiri in Avatar 2. As the youngest of Jake and Neytiri's five children, Tuk is a high priority for protection by her older siblings and parents.
How Old Will Jake And Neytiri's Kids Be In Avatar 3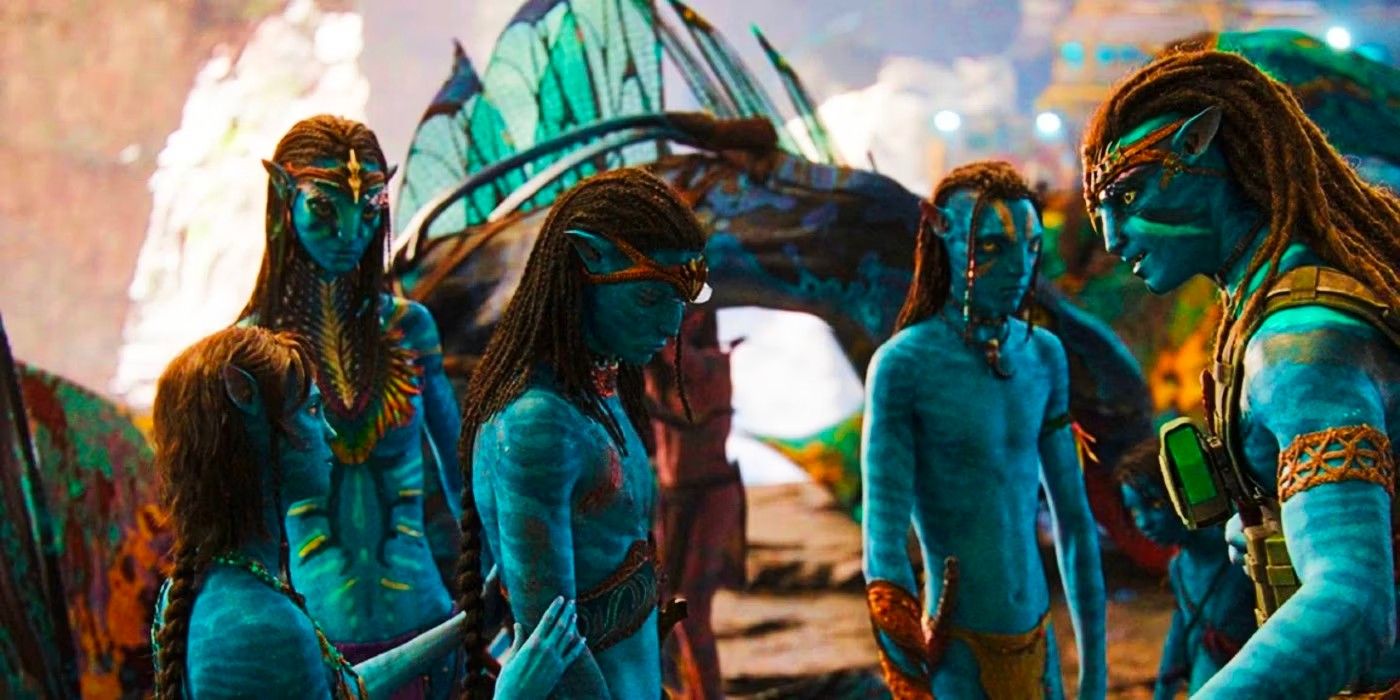 With the franchise far from over, fans have begun wondering how old Jake and Neytiri's kids will be in Avatar 3. Though the time between the first and second movies obviously saw a lot of change within the Sully family, there will not be a 15-year time jump for Avatar 3 just as it will not take 13 years for the movie to hit theaters. James Cameron has confirmed filming for Avatar 3 is complete meaning that the ages of the children will stay relatively the same as in Avatar 2. However, one big change will see Avatar 3 getting a new narrator with Lo'ak stepping into his father's role and signaling a shift in focus to Jake and Neytiri's children.