Storm is the most powerful X-Men member, and there's only one way to stop her from winning: make her fight the ENTIRE X-Men team at once.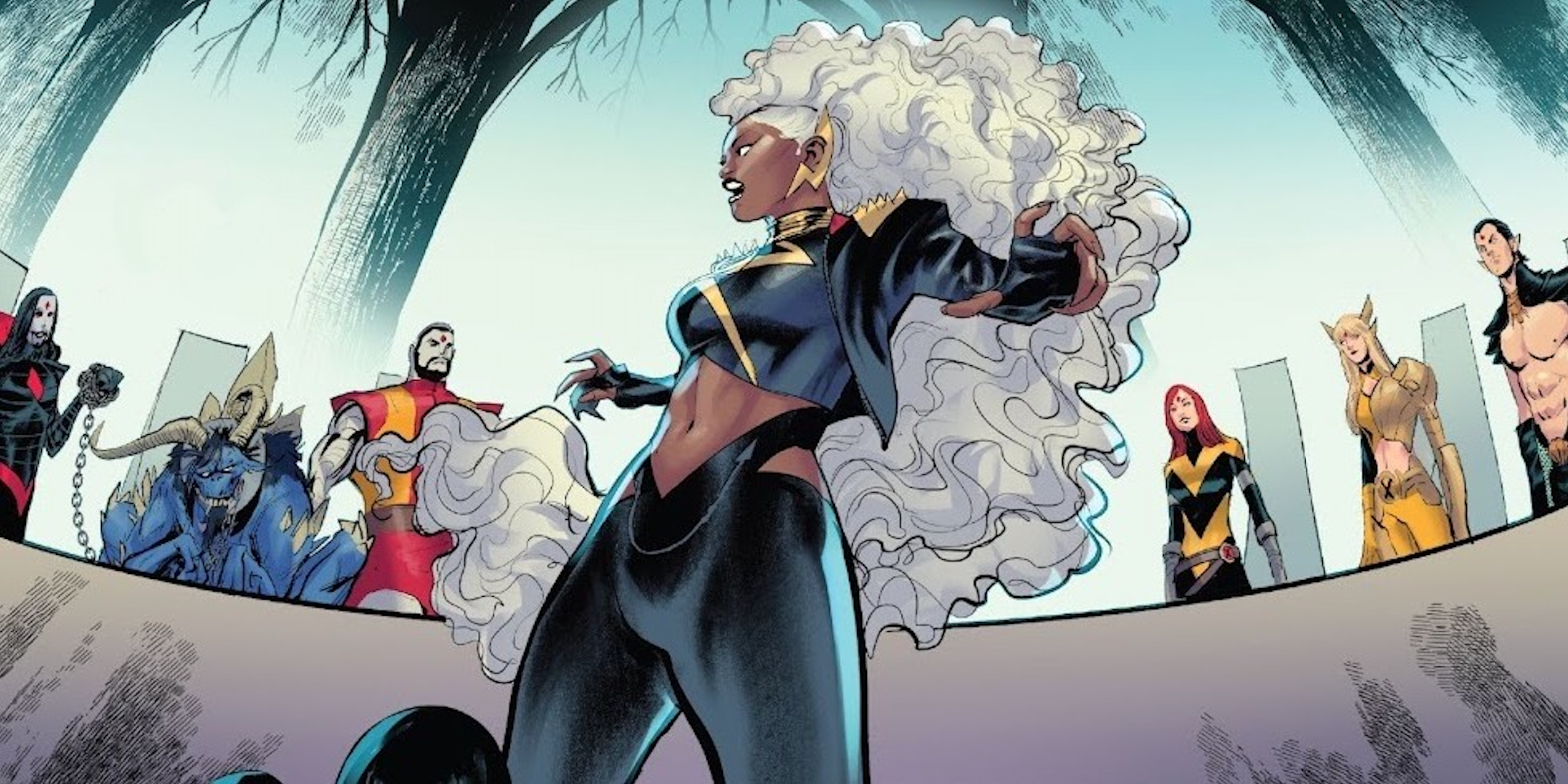 Warning: SPOILERS for Sins of Sinister #1Marvel has finally solved a classic Storm problem – by pitting her against the entire X-Men team at once. Ororo Munroe is one of the most powerful mutants on Earth; armed with the power to control the weather, she is capable of defeating most villains single-handed without the help of her team. Unfortunately, that team has turned against her in Sins of Sinister #1 in a development that is terrible for Storm but incredible for Marvel writers.
Storm first appeared in 1975's Giant-Sized X-Men #1 and instantly became a fan-favorite mutant. Her weather-control powers brought rain to deserts, erasing years-long droughts in seconds. Some humans even saw her as a God, but Professor Xavier saw her as a potential member of a new team. Storm joined the X-Men and became a heavy-hitter alongside the others, able to defeat many enemies relatively quickly, unfortunately leaving writers with a massive problem: Storm was simply too powerful.
Related: X-Men Just Broke Their Own Reboot's Biggest Resurrection Law
In Sins of Sinister #1, written by Keiron Gillen with art by Lucas Werneck, Mr. Sinister has quickly taken over the X-Men and the entire Quiet Council by manipulating the genes of every mutant on Krakoa; upon resurrection, they transform into a clone/hybrid of Sinister and the recently deceased X-Men. The only character whom Sinister cannot infect is Storm, who willingly removed herself from the resurrection pool. Storm now faces a Krakoa full of former friends turned foes, and she can't use her powers on them lest she hurt her allies.
Against All The X-Men, Storm Stands Alone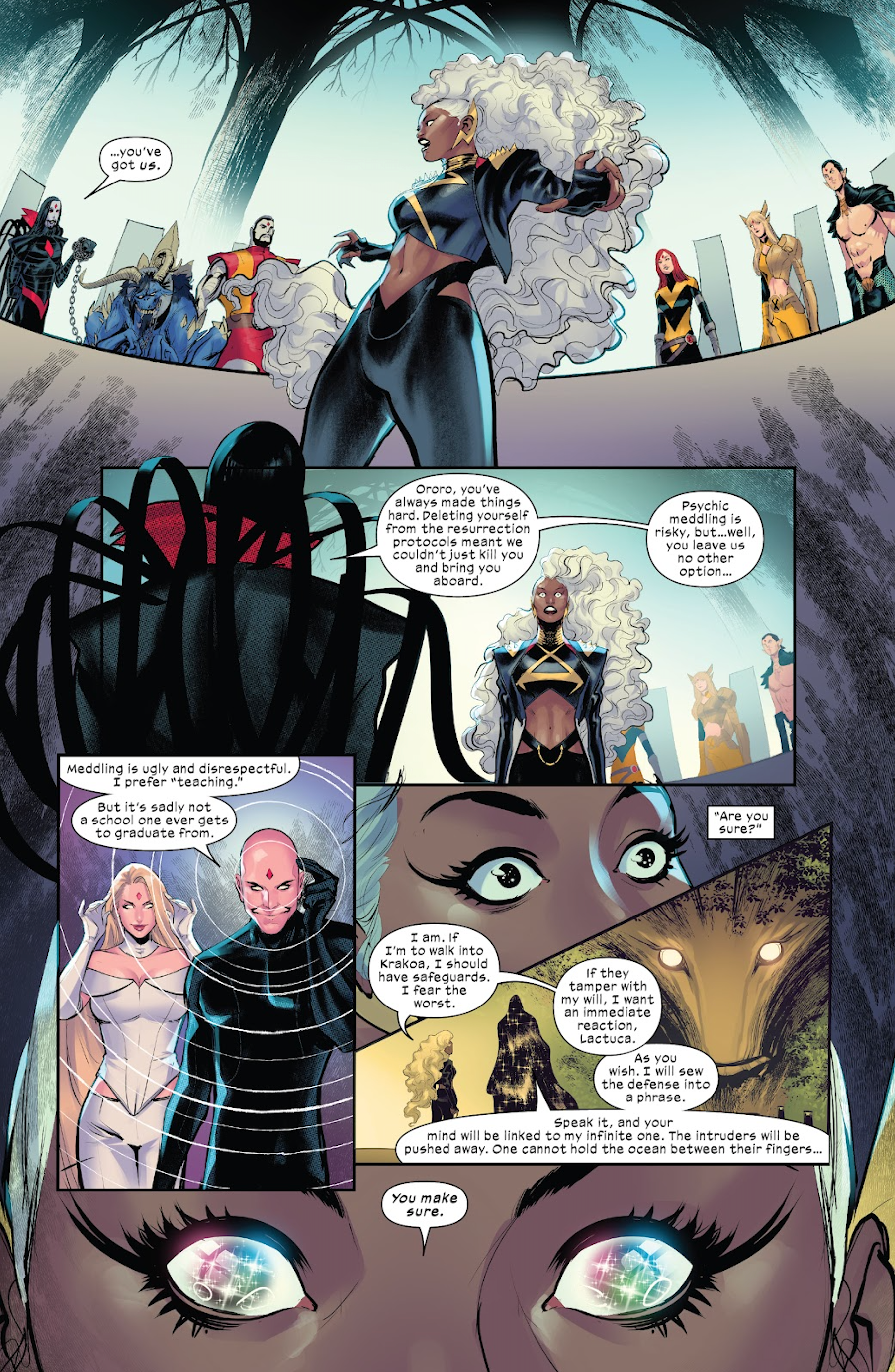 Writers in the 70s and 80s, more often than not, would simply write Storm out of fights rather than have her save the day in a single panel, either by granting the villain a Storm-defeating weapon or simply sending her on a mission elsewhere. Here, Storm is allowed to participate because her God-like abilities will do her little good in a battle with people whom she cannot attack. Storm also has no allies and no support network thanks to Mr. Sinister's plot, proving that the most powerful X-Men has severe weaknesses.
It must also be noted that in some iterations of the character, Storm has claustrophobia, preventing her from fighting adequately in enclosed spaces. But claustrophobia or no, her biggest weakness is a lack of a team. Storm can't hurt her fellow X-Men thanks to Mr. Sinister's machinations, forcing her to adopt a new strategy: run away and escape the cursed Krakoa before she too is controlled.
Next: The X-Men's First Victory Of 2023 Is The Opposite Of What Fans Expect