For the last few weeks, the future of Saturday Night Live was in the air as the editors were preparing to strike if they could not reach a deal with NBC. In the original exclusive news from Deadline, the discussions came when the Motion Picture Editors Guild made proposals back in December of 2022 stating that the editorial team was "paid far below industry standards" and also made note that the assistant editors of the show are getting "just a fraction" of their union counterparts.
NBCU responded in something less than what the guild and editors were hoping for and it started conversations about a strike until NBC heard them out. The news now is that a tentative deal has been struck and that they will not, currently, be striking on April 1st, as planned. The show, which is set to have Quinta Brunson as host with musical guest Lil Yachty, would have been the first episode back after a two-week break.
The new tentative agreement will include a pay raise of upwards of 60% ahead of a three-year deal. It also includes "ratification bonuses, healthcare benefits, guarantees of employer-paid meals, transportation, and hotel accommodations for employees working long shifts with short turnarounds" according to Deadline.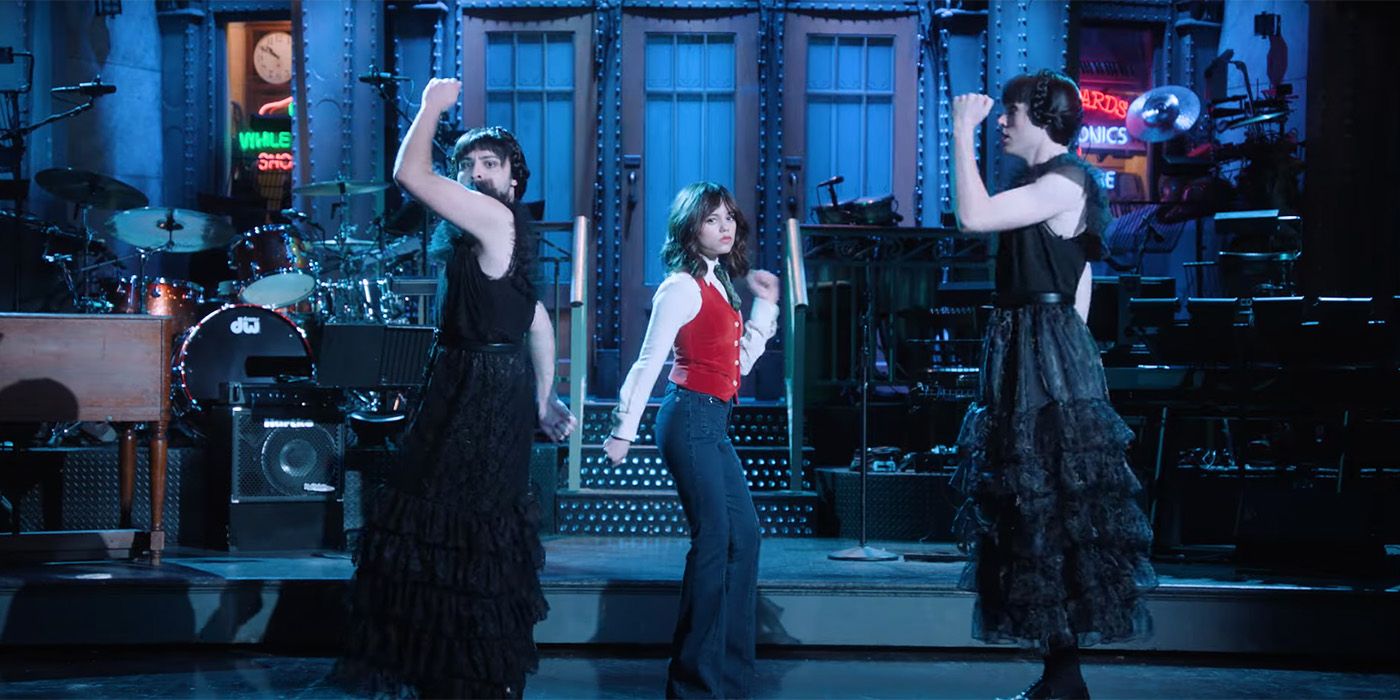 RELATED: Forget the Dramas, We Need More Goofy Adam Driver!
"We are thrilled to have reached this tentative deal," said Cathy Repola, National Executive Director of Motion Picture Editors Guild. "Thanks to the tremendous resolve of the crew, we reached a deal that represents real achievement in each of the areas our members identified as key, including dramatic improvements in wages. We'll defer detailed public discussion of the terms until after our negotiators have had a chance to meet with the full crew to review the deal and hold a ratification vote."
Had the strike happened, it would have been the first in the nearly 50 year run of the series. Talks of a strike geared up during the Pedro Pascal hosted episode and continued as Jenna Ortega hosted with musical guest The 1975. And so the looming threat of the strike was there for multiple episodes of the hit show with cast like James Austin Johnson and Colin Jost wearing shirts in support of a contract for their editors during the curtain call of Pascal's episode.
The point is: The show needs its editors and ignoring their requests seemed like a fool's errand given the fact that they work tirelessly to make the live show run smoothly. Hopefully this deal is what the editors wanted and this works well for them moving forward with Saturday Night Live.