I Think You Should Leave with Tim Robinson is a show that grows on you. Robinson's truly insane sketch comedy show isn't a series that you simply watch, it's one that seeps itself under your skin and becomes part of our cultural lexicon, until years later, we're still posting images of Karl Havoc or Ruben Rabasa saying "you have no good car ideas." For those of us who love I Think You Should Leave, I Think You Should Leave is the I Ching. I Think You Should Leave is the sum of all wisdom. I Think You Should Leave is the answer to any question. Sketches like Coffin Flop and the Hot Dog Car Hit-and-Run are immediately funny, but even the ones that don't work as well on the first watch get incrementally funnier over time. Tim Robinson brings us back to the days of Key & Peele and Chappelle's Show, when a sketch could inundate our culture and only increase in its greatness.
Season 3 of I Think You Should Leave with Tim Robinson continues the absurdity of Robinson's mind with more sketches full of screaming, wild twists that could never be predicted, and brilliant lines that we'll probably be quoting until Season 4 (and beyond). But it's also hard to review a show like ITYSL, a series whose sketches will only grow funnier over time, especially as the internet becomes inundated with whoever becomes the next Bart Harley Jarvis or Crashmore. In its third season, I Think You Should Leave is just as unhinged and hilarious as ever, and proves that few things in this world are funnier than watching Tim Robinson lose his goddamn mind for us to enjoy.
RELATED: Was Tim Robinson Too Weird for 'SNL'?
Tim Robinson Makes Every 'I Think You Should Leave' Sketch a Joy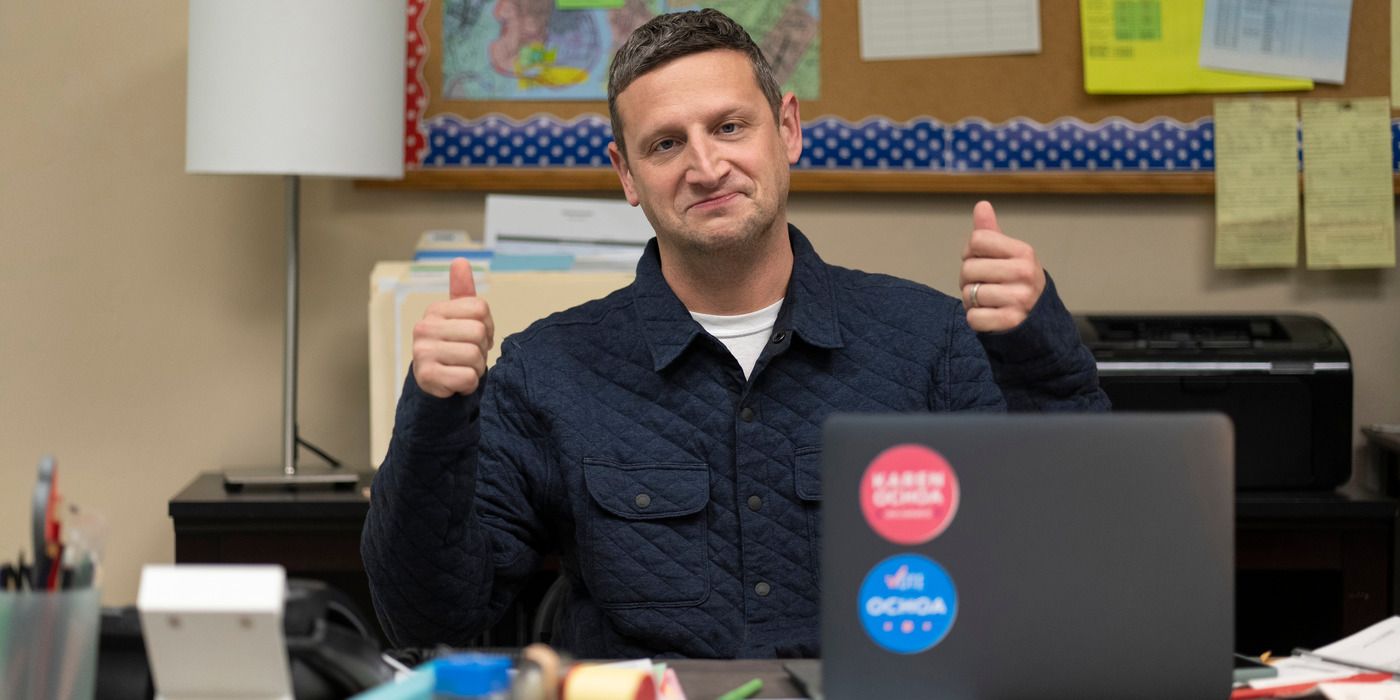 Naturally, the best parts of I Think You Should Leave center around Robinson and his manic energy that makes every segment—hell, even every sentence—end in unexpected ways. Even if a sketch isn't necessarily the funniest concept (which is certainly rare), Robinson's delivery of the scene makes it a winner. Robinson and co-creator Zach Kanin have created a preposterous world, and in Robinson, we get an equally preposterous guide through each ludicrous idea.
As with the previous seasons, Season 3 has an excellent lineup of guest stars, yet they almost always work best in conjunction with Robinson, and not when they're taking the reins of a sketch. Much of the time, these cameos often feel like a sketch written for Robinson, but with someone else taking his place. For example, the first episode features Fred Armisen trying to deal with his unruly kids by making a video of him beating up another child, in order to keep them in check. It's not a bad bit by any stretch, and Armisen is good, but it does feel like a piece made for Robinson that was given to Armisen instead.
Some of these actors doing a cameo do a solid job at fitting the Robinson role. Tim Meadows is a nice surprise in a sketch that feels like the most absurd thing he's done since his days on Saturday Night Live, and Will Forte naturally is about as perfect of a Robinson replacement as you can ask for. Yet these cameos are best when Robinson is also along for the ride, as in the fifth episode, where Jason Schwartzman plays a great straight man to Robinson's aggravated character. But even when Robinson is more of a straight man to another actor, as he does when teamed up with the excellent ITYSL all-star Biff Wiff, or is out-insaned by Conner O'Malley in the season's final sketch, Robinson's involvement makes all the difference. Each episode has at least one sketch where Robinson is absent, and while these bits are still quite humorous, they're almost universally the worst sketch in each episode.
'I Think You Should Leave' Is Always Unexpected and Always Insane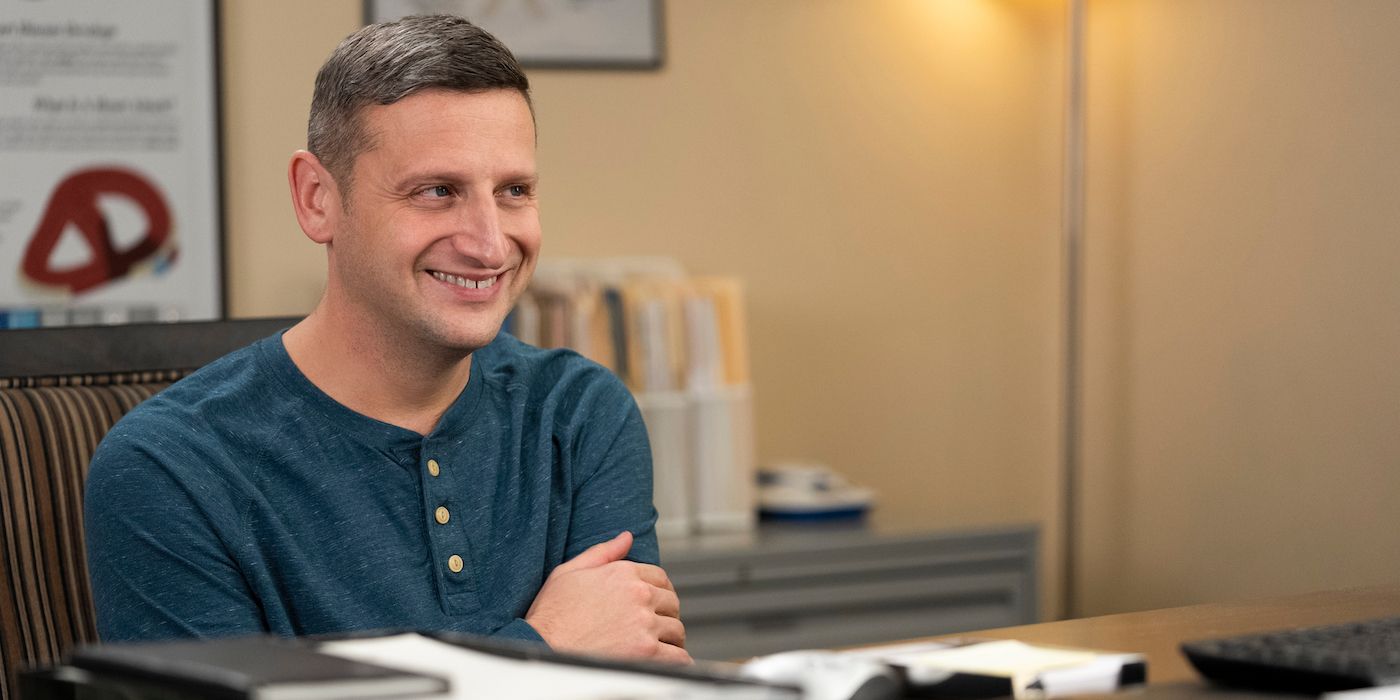 It also remains brilliant how wildly each I Think You Should Leave sketch reveals itself, as it would be nearly impossible to guess how any segment is going to end based on how it begins. Again, the minds of Robinsons and Kanin are truly ridiculous, and it's almost remarkable how they can start at point A and end up at the wildest point B imaginable. It's almost like they're breaking down the conventional structure of a comedy sketch and showing that the end doesn't really matter once the punchline has been shared (a note that SNL could probably learn). Part of ITYSL's beauty is the unforeseen way things unravel, from the way Robinson says a specific line, to the bonkers conclusions of these sketches.
So which of this new group of sketches is going to become the next big sensation? Well, Episode 4 is arguably the most consistent of the new season, including a great new Sam Richardson bit, the aforementioned Biff Wiff cameo, and an opportunity for Robinson to get delightfully deranged in a segment about a hair loss pill. Episode 2 contains a piece about a doggie door that matches the tone of Coffin Flop and the "Has This Ever Happened to You?" bits that go similarly demented, while the Schwartzman sketch is one of the season's longest, and allows plenty of time for the bit to build and build to extreme and uproarious levels. No matter how crazy these concepts might be, often all it takes for a sketch to be truly great is for Robinson to just absolutely lose his mind in the way we all love so much.
I Think You Should Leave with Tim Robinson Season 3 is still the most absolute bananas shit show that remains the funniest sketch show around today. Robinson and Kanin show no signs of slowing down in I Think You Should Leave's quality, continuing to present the wildest and most hilarious concepts one could imagine. After watching this season, it's hard to not want to start right back from the beginning and give it another watch immediately. I Think You Should Leave is absurdity at its most brilliant, and thankfully, Robinson and Kanin have given us a great crop that doesn't need any goosing.
Rating: A-
I Think You Should Leave with Tim Robinson Season 3 is now available to stream on Netflix.