Peacock's 'Mrs. Davis' is a sci-fi drama set in a world where the eponymous AI has taken over the world and made it a better place. Or so everyone thinks. There are some, like Sister Simone, whose lives were destroyed by the AI, and they want to kill Mrs. Davis and free the world. Looking at Simone's life, there is one event that defines her hatred for the algorithm that is said to have saved the world. She mentions that her father died because of Mrs. Davis. Details on what exactly happened to him are still scarce, but we have a few guesses. Here's what we think happened to Simone's father. SPOILERS AHEAD!
Is Simone's Father Dead or Alive?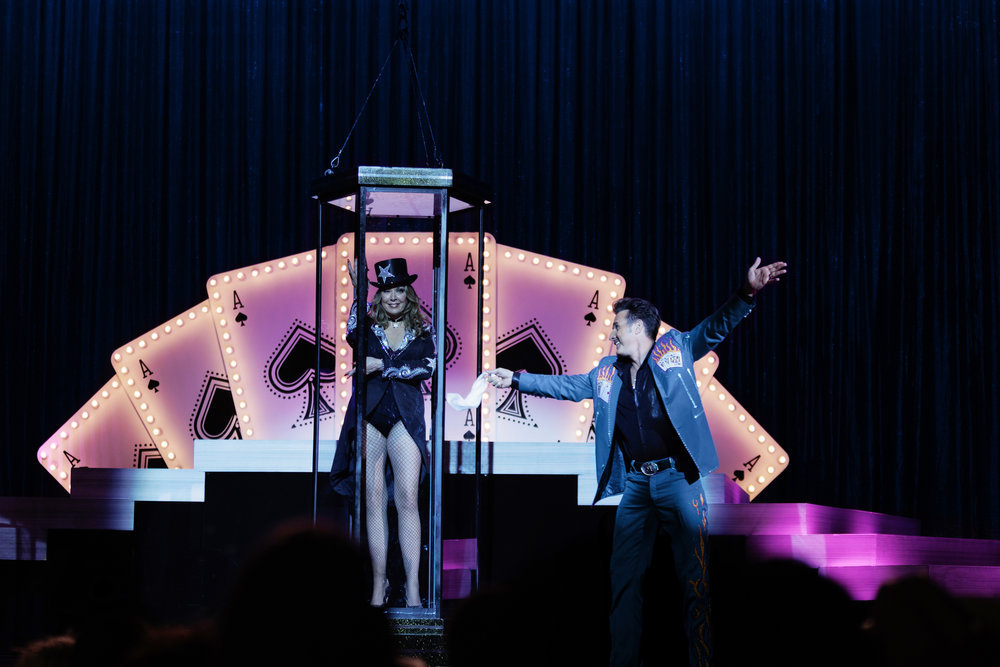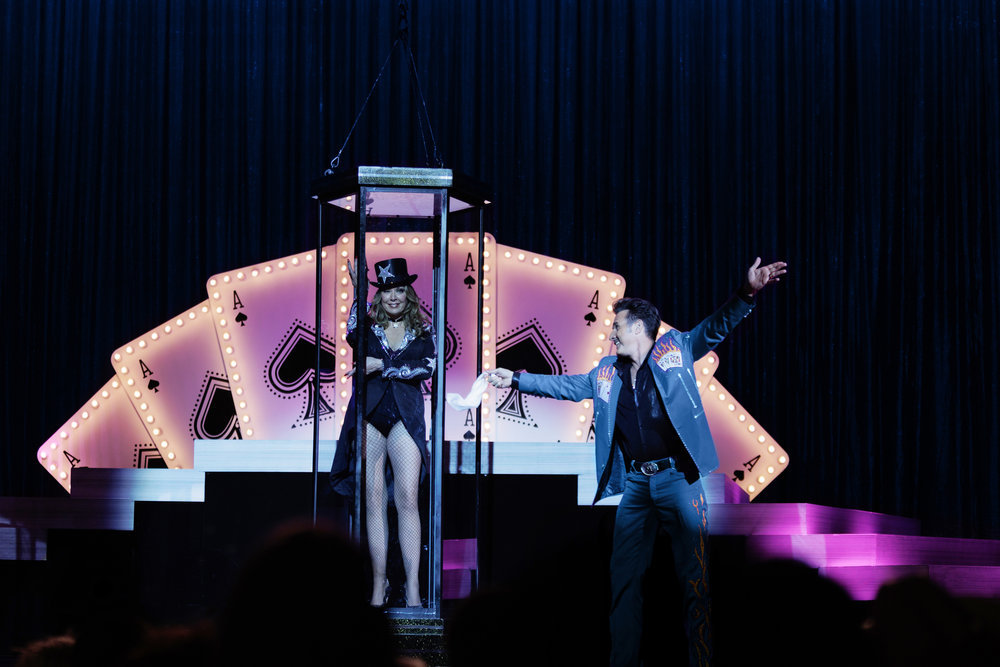 Simone's father, Monty, was a magician. His wife, Celeste, was the engineer. Her inventions made it possible for him to pull off seemingly impossible acts. Despite the success of their venture, their marriage wasn't so lucky. Over the years, Celeste felt underappreciated as Monty wouldn't credit her for contributing to his acts. Even as she got increasingly involved in the acts, Monty refused to give her her due, which caused a rift between them.
Their marriage finally ended after Monty almost got their daughter killed. Celeste used to keep her inventions in a room that she kept closed at all times. Monty tricked his daughter into sneaking into the room, where she was ambushed and shot by an arrow. This almost killed Lizzie and convinced Celeste that the only person Monty thought about was himself. So, she left him, started her own security company, and got the life she always wanted.
Meanwhile, Monty continued working as a magician, and with Celeste gone, his acts became duller and duller. Something went wrong during one of his performances, and he died on stage. The whole thing was witnessed by his daughter Lizzie, who had started going by Sister Simone. Along with several other people, she saw it happen before her eyes, which is why she believes beyond doubt that her father is dead. The exact circumstances surrounding his death are still unclear, but Mrs. Davis had something to do with it.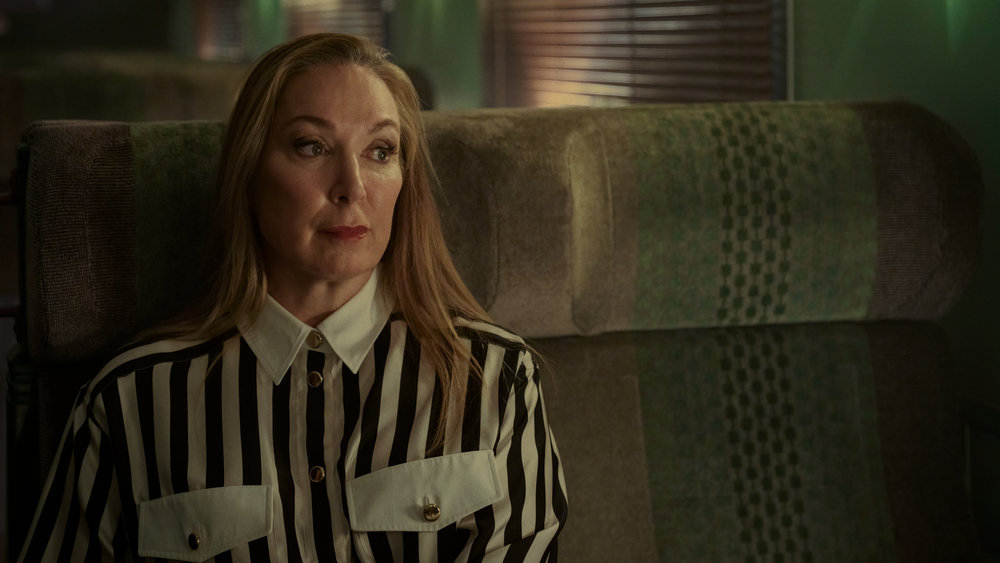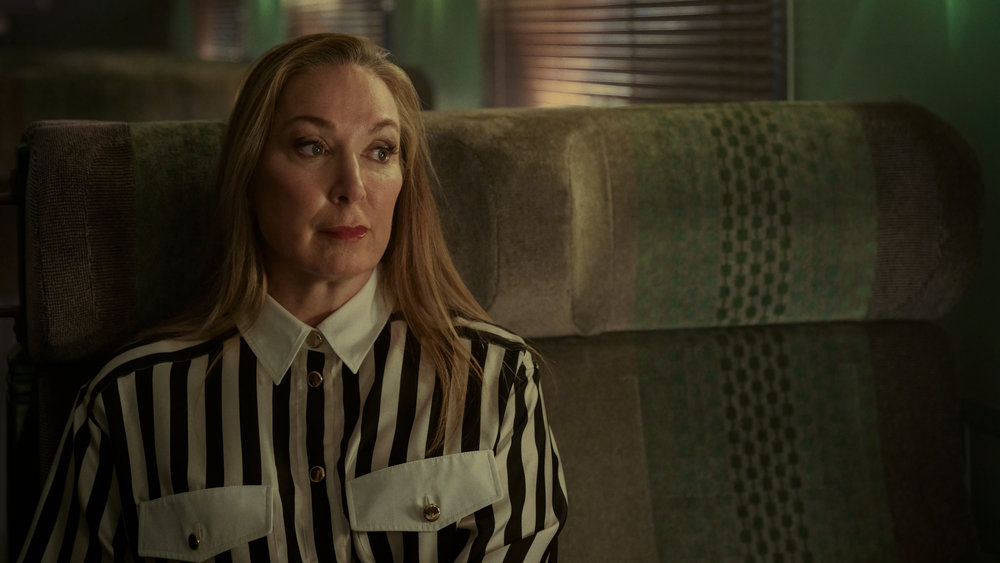 Perhaps, Monty took on a quest to prove himself worthy of the wings promised by Mrs. Davis and died trying to finish it. Or, he got the wings in exchange for the expiration date. When the time came, Mrs. Davis claimed Monty's life, which is why Simone hates her so much. Celeste, however, believes that Monty pulled off a magic trick. She wasn't in the audience or on the stage with Monty that night, but she had been married to Monty for a long time and knew exactly how his mind worked. This is why she suspects that Monty faked his death to garner some fame while also going into exile and spending the rest of his days away from the life he must have come to loathe.
Initially, it was easy to believe Simone when she said her father was dead. However, Celeste's argument also raises a lot of questions. The second episode's flashback gives much weight to Celeste's arguments. Moreover, the way every scene and every detail is being unraveled in the show, we believe there is more to the story of Monty's death. 'Mrs. Davis' has managed to keep the audience on their feet by subverting our expectations. Whenever we think a scene means one thing, it turns out to be something completely different. The same could be true for Monty's death as well.
Considering all this, it is difficult to confirm what happened to Monty. We believe Simone is not lying and, as opposed to what her mother thinks, she didn't collude with her father to fake his death. Celeste believes that Simone became a nun to help her father in his con. However, we know that her reasons had nothing to do with her parents. Still, this doesn't change the fact that Monty was a shrewd and manipulating man who cared more for his acts than his daughter. So, the odds are in favor of Monty faking his death. Since everything in the show revolves around Mrs. Davis or Jay, we believe one or both might have something to do with Monty's death.
Read More: Where is Mrs. Davis Filmed?