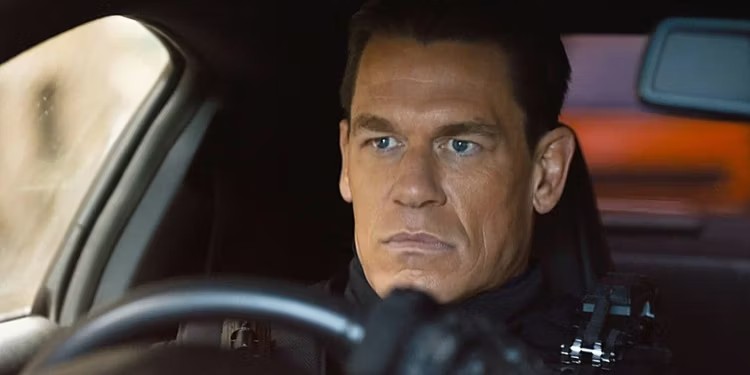 7. Jakob Toretto
John Cena joining the franchise felt inevitable, and F9 finally brought him into the fold. Cena plays Dom's brother Jakob, a surprise new addition to the family. Jakob works with Cipher (Charlize Theron) to steal an uber program that will allow them to take control of all the satellites, everywhere at once. Or something. The plots of these films are getting as outrageous as the stunts. In any case, Jakob is basically Dom's dark half, and outdrives him on several occasions. Jakob is redeemed after Dom saves his life. You could say he was saved by the love of family and we wouldn't argue the point.
6. Connor Rhodes
On one hand, Connor Rhodes is merely a henchman and we said we weren't including such characters. On the other, he's played by Kristofer Hivju, who forced his way into our hearts playing Tormund Giantsbane in Game of Thrones. Cold-blooded murderer Rhodes is the bestest henchman but he's also a capable villain. He has the muscle to go head-to-head with Dom and is a deadly triggerman. He also approaches his work with a joyful sort of glee that is as disturbing as it is fun.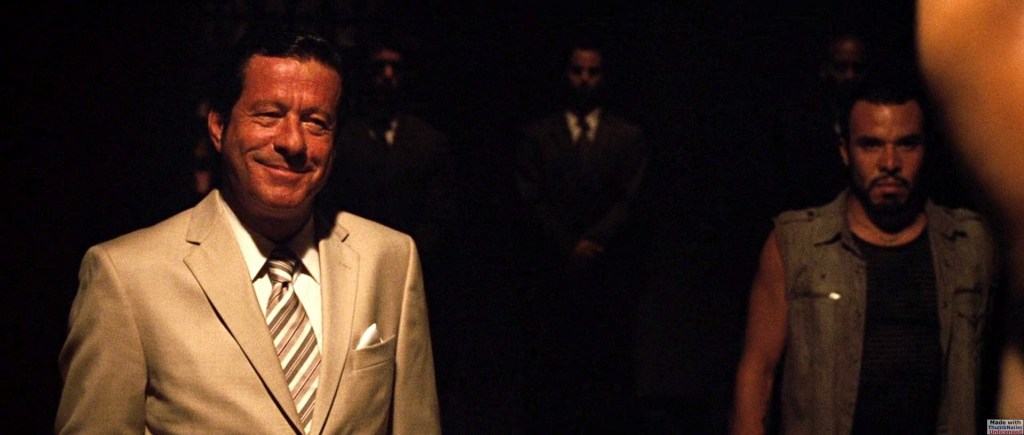 5. Hernan Reyes
Brazilian drug lord Hernan Reyes (Joakim de Almeida) was the first truly formidable villain the heroes faced, which prompted Fast Five's first-in-the-series ensemble. When a guy has the police and the military on his payroll, you call in Ludacris and Gal Gadot as reinforcements. On top of the wealth and power, Reyes was willing to get his hands dirty. There's a reason all the paperweights in his office weigh about 10 pounds—the better to bludgeon with.
4. Owen Shaw
In a neat twist, Owen Shaw compiles his own team of uber-mercenaries to directly oppose the Toretto extended family in Fast & Furious 6. His team is a dark reflection of Dom's own—less jokes and certainly a lot less Coronas—but to add injury to insult, Shaw recruits a memory-addled Letty (Michelle Rodriguez) to his cause. As for himself, Shaw is a former Major of the British special forces and was retroactively responsible for all sorts of problems that plagued the group in past films. Shaw isn't the best villain, but he marked the franchise's turn toward more diabolical foes.
3. Brixton Lore
First off, incredible name. Brixton Lore (Idris Elba) is the villain of series spin-off Hobbs & Shaw. He's a literal super-man—he even calls himself Black Superman—a former MI6 operative who has been upgraded with cybernetic enhancements until he's sort of like Darth Vader: more machine than man, yes, but also twisted and evil. As villains go, this guy is one of the best, brutal and relentless.
2. Cipher
Cipher, introduced in The Fate of the Furious, is the rare series villain in that she doesn't throw punches or sell drugs or even drive a car really well. She's a criminal mastermind who is always two steps ahead of the heroes. The kind of person who seems to be fully in control even when she's behind bars. Cipher is an elite computer hacker with delusions of grandeur whose modus operandi involves initiating a nuclear war in order to rule over the ashes. She's crazy, clearly, but not mad.