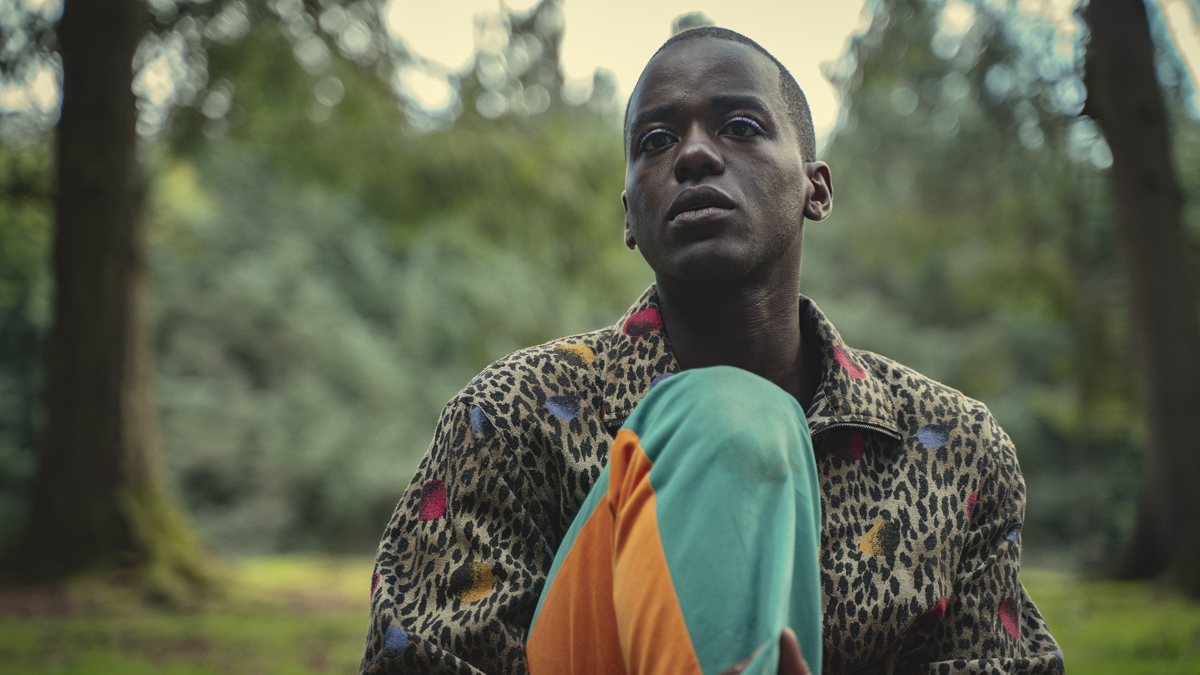 Sex Education (2019-)
Sex Education is basically a Spider-Man movie if Peter Parker got bitten by a radioactive sex therapist. It's a high school comedy-drama about an inhibited young man who teams up with a classmate to offer advice on all matters sexual to their peers. Gillian Anderson's in it, and there are currently three seasons on Netflix with a fourth on the way.
The first thing, as a Doctor Who fan, that you notice while watching Sex Education, is that Ncuti Gatwa is wearing absolutely perfect Doctor trousers – grey tweed that Hartnell, Troughton, or Capaldi would not turn their noses up at. Later, you will also notice he wears a number of shirts and jackets that Colin Baker would also not turn his nose up at. But Sex Education's costume designer has not been cast as the Doctor, Ncuti Gatwa has. Here, he plays Eric, the gay, British-Nigerian-Ghanian (Gatwa is Scottish-Rwandan) best friend of Asa Butterfield's protagonist Otis.
We'll skip over the fact that Sex Education is clearly set in the same continuum as 'The Wedding of River Song' where the past, future, present, USA and Britain have been mysteriously smudged together into something that almost but does not quite resemble any of them.
Frankly, Gatwa is brilliant in Sex Education. All the trademarks of a good Doctor are there. He can gurn, he can flail his arms, and he can play the French horn. He can be funny, inspiring and occasionally heart-breaking. He also manages to carry off the extremely Doctor-ish balancing act of moving into any situation with absolute confidence and no idea what he is doing.
Honestly, if you're a Doctor Who fan, then there is a good chance you might not have checked out Sex Education, but if you want to see the next Doctor in action, you will have a good time here (with the important caveat that Doctor Who is a kid's show and this really is not).
Barbie (2023)
The most recent entry of Ncuti Gatwa's IMDb page is the Greta Gerwig-directed new Barbie movie, co-written with Noah Baumbach, and starring Margot Robbie, Ryan Gosling and Emma Mackey. This film promises to have more artistic talent behind than any movie ever based on a toy franchise (including Orson Welles's turn in The Transformers: The Movie).
Source: Den of Geek