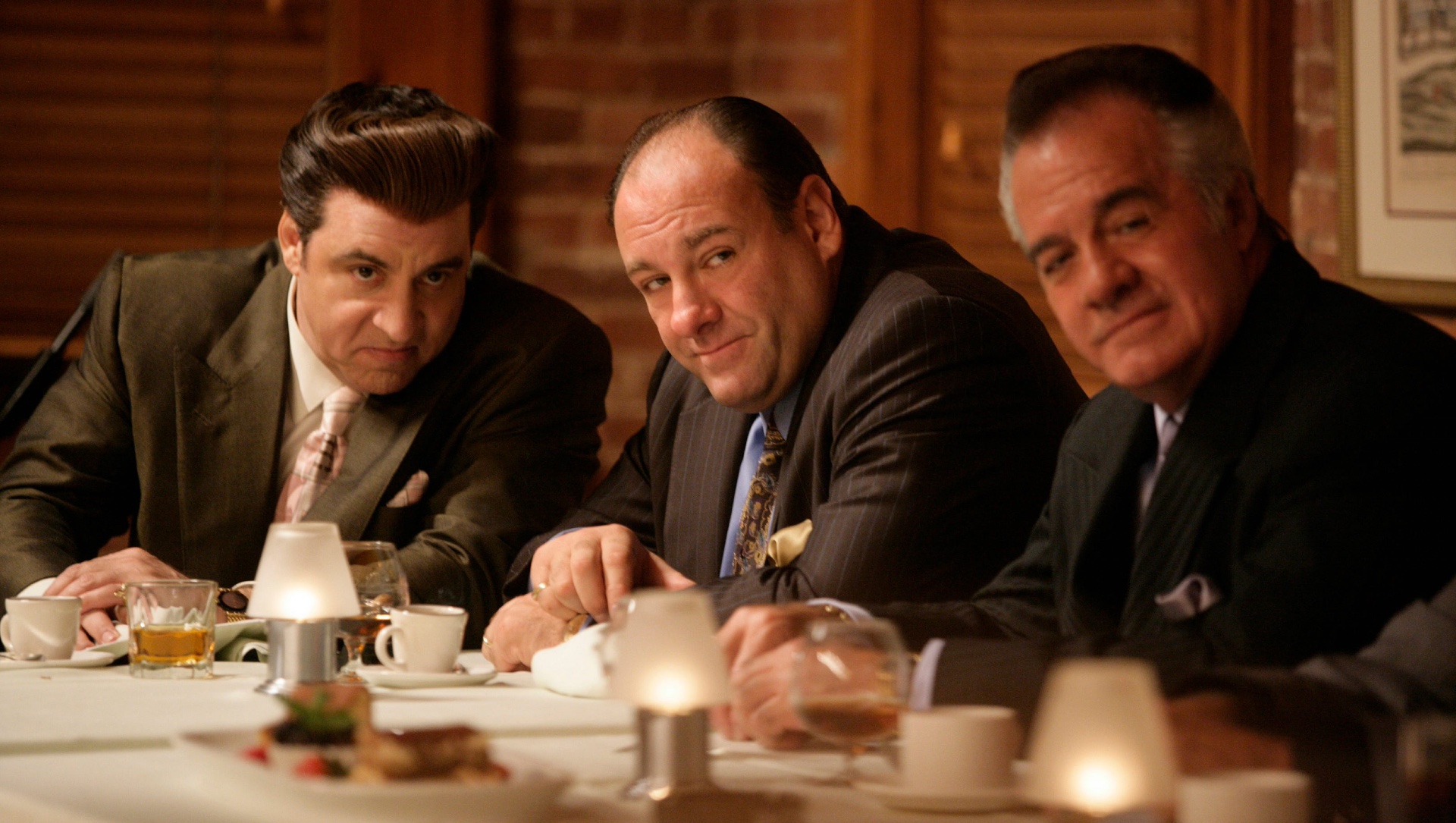 In Atlantic City, crime pays off. This year will premiere the convention's Mob Movie Awards, which takes place 8 p.m. Saturday. "It'll be just like watching the Academy Awards and the Emmys," Mota says. "There will be a dinner served, people will be dressed up, there'll be a red-carpet event. We'll have live music. It's going to be a really nice night of just appreciating the art of mob movies."
The Mob Movie Awards will be hosted by a bona fide O.G. One of the premiere gangsta rappers who also wailed in heavy metal, and a Newark native. "Ice T became a partner of ours on the app that we came up with during the epidemic," Mota says. "He crosses over from the music genre to the movies. He's been on Law & Order for over 20 years, so we just thought that he would be the greatest addition to it."
According to advance press, awards will be given in categories like favorite depiction of real-life gangster in a film or TV series, and a James Gandolfini Humanitarian Award. "There will be 10 awards," Mota says. "One is going to be given to someone that's no longer with us and there'll be a tribute. Some of the categories are greatest hits. We have the greatest mob wives. I don't want to give too many away."
This year's guests include Paul Sorvino, who played Paulie Cicero in Goodfellas; Lorraine Bracco who played Dr. Melfi on The Sopranos and Karen Hill in Goodfellas; Aida Turturro (Janice Soprano); Vincent Curatola (Johnny Sack); Kathrine Narducci (Charmaine Bucco); Federico Castelluccio (Furio Giunta), Dan Grimaldi (Philly and Patsy Parisi), David Proval (Richie Aprile) and Jerry Adler (Hesh Rabkin). Also on deck are Michael Madsen, Kathrine Narducci, Tom Sizemore, Tony Darrow, Sofia Milos, Jerry Adler, Jeff Marchetti, Taral Hicks, Eric Roberts, Ray Abruzzo, Matt Servitto, Dan Grimaldi, Jason Cerbone, Oksana Lada, John Bianco, Johnny Martino, John Fiore, Frank Santorelli, Garry Pastore, and Artie Pasquale.
The first event hosted 54 actors from the series, but didn't stop there. There was a "Pine Barrens" tribute maze, an escape room designed like Dr. Melfi's office, Bada Bing dancers, costume contests and cannoli-eating tournaments.
"The convention is very different than most," Mota explains. "We have the traditional, celebrity autographs, but we try to really think outside the box. We have Tony Soprano's truck, the white Escalade. We have the vehicle that Silvio and Patsy Parisi got shot up in. We purchased that from HBO. We have a motorcycle with all the autographs, so we have a little bit for everybody. It's very experiential. There is a feast-like atmosphere." So far, the organizers haven't told the caterers to use Martin Scorsese's mother's famed recipe for tomato sauce. "Not this time," he says. "We will consider it for next time.
Source: Den of Geek