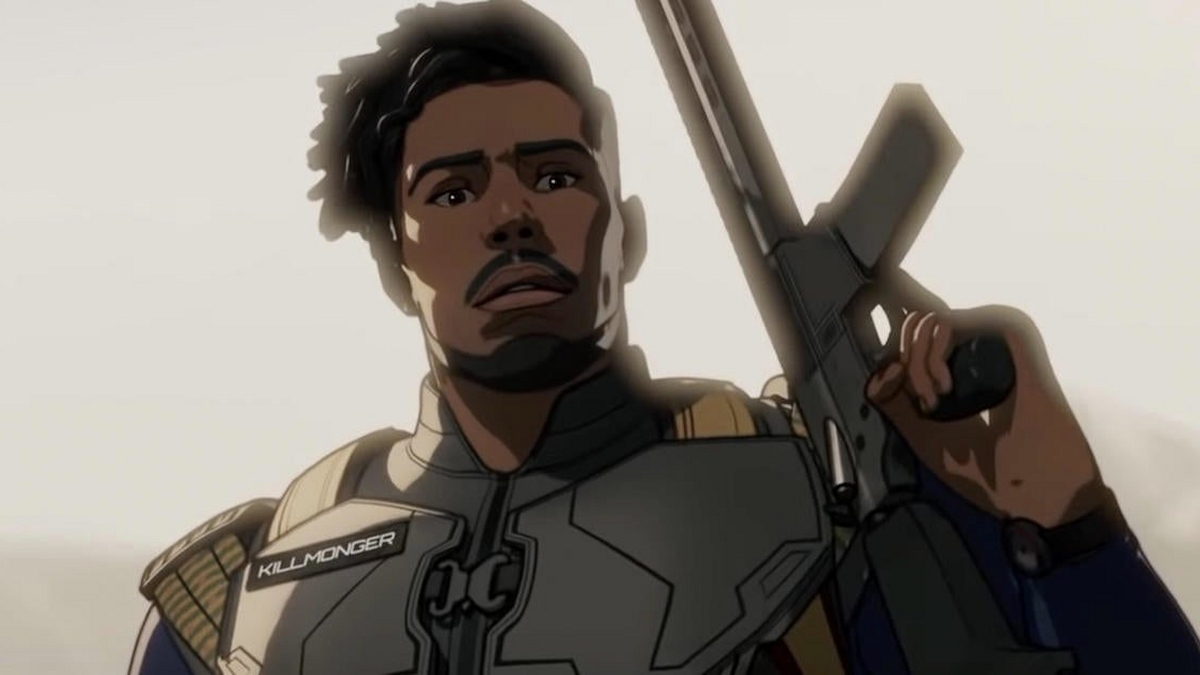 Alright, let's get into "What If… Killmonger Rescued Tony Stark?"…
Required viewing
The two main movies you need to see are Iron Man and Black Panther. The whole nexus event of the episode revolves around Tony Stark's superhero origin, but you don't need to check out his sequels (even if the Stark drones resemble Whiplash's handiwork from Iron Man 2). The scene where we meet Ulysses Klaue is an alternate take on his introduction in Avengers: Age of Ultron, but watching that movie is not a necessity for this story.
Voice cast
As always, Uatu the Watcher is Jeffrey Wright. In the Black Panther corner, we get plenty of returning voices like Michael B. Jordan as Killmonger, the late Chadwick Boseman as T'Challa/Black Panther, Angela Bassett as Queen Ramonda, John Kani as King T'Chaka, Andy Serkis as Ulysses Klaue, and Danai Gurira as Okoye. On the Iron Man side, Don Cheadle is James Rhodes, Jon Favreau is Happy Hogan, Paul Bettany is JARVIS, and Leslie Bibb is Christine Everhart.
For those replacing the original actors, Mick Wingert is Tony Stark, Beth Hoyt is Pepper Potts, Ozioma Akagha is Shuri, Mike McGuill is General Thaddeus Ross, and Kiff Vandenheuvel is Obadiah Stane. I mean, I guess Don Cheadle as James Rhodes also sort of counts here, but that's just splitting hairs.
What's different?
The military career of Navy Seal Erik Stevens, codename Killmonger, brings him to infiltrating the Ten Rings and uncovering a plan to capture Tony Stark and use him to arm the terrorist organization. Acting on this information, Killmonger appears during the Ten Rings' violent attempt to grab Stark. When the Stark-branded bomb lands near its creator, Stark is saved at the last second by Killmonger, who throws the bomb into the distance and outguns the would-be kidnappers.
In this reality, Stark's heart is never pierced with shrapnel and he never finds himself having to build a robot suit…in a CAVE! With a BOX OF SCRAPS! He also doesn't learn his lesson as he chooses to continue making weapons and even doubles down on it. Killmonger earns his trust further by exposing Obadiah Stane as being part of the kidnapping plot. Stark chooses to promote Killmonger to Stane's old position (fitting, since Stane's villain name is Warmonger) and he invests in an old idea of Killmonger's to create mech-like drones.
Source: Den of Geek