Maria Yuryevna Sharapova is a retired Russian-American professional tennis player, considered among the world's all-time greatest female competitors who achieved the number one spot in the world rankings on five separate occasions for a total of twenty-one weeks, and boasting 36 career singles titles and three doubles titles in the span of her impressive athletic career.
She is also one of few female tennis competitors who achieved an incredibly long career that lasted nineteen years, a rare occurrence among tennis players. Sharapova made her professional debut in 2001, finally announcing her retirement in early 2020 after winning numerous competitions and overcoming several injuries. Aside from her tennis career, Sharapova has also done a lot of endorsement and modelling work for the likes of Nike, Prince, Canon, as well as Sports Illustrated.
As such, Maria is considered one of the highest-paid tennis stars in the world, raking in an estimated total of $285 million, which includes endorsement payouts as well as tournament prize money.
Shortly before Maria's birth, the Sharapova family left their native region in Russia, afraid of the possible aftermath following the Chernobyl accident in 1986, and moved to Sochi, Krasnodar Krai. Born on 19 April 1987 in Nyagan, Russia, Maria spent her earliest life in Russia, raised by her parents Yuri and Yelena Sharapova. She was introduced to tennis at the age of three, and at the age of four, received her first racquet from Aleksandr Kafelnikov, a close friend of Yuri and the father of professional Russian tennis player, Yevgeny.
Despite her young age, Maria began regular practice with her father, and soon started training under veteran coach Yuri Yutkin, who noted even back then that Maria possessed remarkable hand-eye coordination, a vital skill for any tennis player.
In 1993 at the age of six, Maria attended a Moscow-based tennis clinic under former star tennis player Martina Navratilova, to further her coaching.
There she earned a recommendation to train professionally with Nick Bollettieri at the IMG Academy based in Bradenton, Florida, USA, previously responsible for producing and training talented players such as Anna Kournikova, Andre Agassi and Monica Seles. Unfortunately, the Sharapova family could not immediately afford the relocation costs to the US, nor the intuition fees of the academy, delaying Maria's training by a year.
In 1994, they completed the relocation but Maria's mother couldn't join them for two years due to visa restrictions. During their early stay in Florida, Yuri needed to accept low-paid jobs to support him and Maria, but thankfully in 1995, IMG signed Maria and offered to support the family for their remaining years in the States.
In November 2000, Maria made her Junior tennis debut, subsequently winning the Eddie Herr International Junior Tennis Championship at the age of thirteen, which earned her the Rising Star award, usually only granted to players of exceptional talent, and marked the beginning of what would become a profound career in tennis.
Posted by Joseph Ursich on Tuesday, July 6, 2021
On her fourteenth birthday, 19 April 2001, Maria made her senior professional debut, eventually entering her first Women's Tennis Association tournament the following year at the Pacific Life Open. Due to restrictions in the professional league, Maria spent the remaining year competing in Junior events. In the next couple of years, Maria would continue to compete at pro level, rapidly climbing the rankings, and by the end of the 2005 season, achieved the number one spot for the first time.
After winning her first couple of titles, Maria's fame as a tennis all-star grew and she eventually became known with the likes of Serena Williams, often considered as Williams' toughest competitor and career rival.
Aside from her talent as an athlete, Maria is also considered one of the most attractive tennis players to grace the world courts, and as such earned widespread attention from tabloids and sports publications. Of course, the number one question that every publication eventually asked, was who the men in Maria's life were.
Naturally, since she's bursting with talent and beauty, Sharapova had no shortage of men interested in stealing her heart, but it seems that only a handful of men succeeded in charming this Russian beauty. Apparently Maria had no prerequisites when it came to choosing romantic partners, having become involved with men of varied appearance and professions, everything from rock stars, fellow athletes, to even established businessmen.
Controversy Of A Different Kind
The first relationship in Maria's history was with no other than Maroon 5's frontman, Adam Levine, with whom she briefly had a dalliance with in 2005. Their relationship was never officially confirmed, but that didn't stop the tabloids from publishing trashy rumours in articles.
Of course, these articles landed the publications in hot water with the rock star, who threatened to sue because of misinformation reaching print. At the time, Maria would have been eighteen years old and had already made a name as a tough tennis competitor, while Adam also reached the earliest peak of his singing career.
Adam and Sharapova allegedly met at her eighteenth birthday party, though this was never a confirmed fact. According to the articles published back then, their brief fling came to a cold and bitter end when Adam dumped the tennis star. The publications claimed that Levine complained that Maria was a poor lover, and even went so far as to suggest Sharapova was, for lack of a better word, lifeless in bed.
According to the publication, Adam referred to the experience as being more disappointing than learning that the Easter Bunny isn't real, and called Sharapova a dead frog attempting to make love. It was later revealed that the supposed interview with Levine never happened, and the rock star took legal action against the magazine responsible, accusing them of slander.
Regardless of the article and its misinformation, its widely accepted that Levine and Sharapova did in fact hook up, but their relationship didn't last very long. In the end, it would become nothing more than a short dalliance, and as it seems, the subject of a good laugh.
Maria with Adam Levine 🙂 #tbt

Posted by Maria Sharapova fans on Saturday, April 25, 2015
The Real Rodapova
Fans and supporters of both Maria and fellow tennis all-star Andy Roddick would be familiar with the couple's nickname, Rodapova, first used in 2005, which of course, suggested that the two top competitors of that season were getting romantically serious. Unfortunately, this was nothing more than wild speculation based on superficial evidence and never actually happened.
During the US Open that year, Maria and Andy were spending a lot of time together beside the courts, though in all honesty, it seemed that they were simply exchanging gameplans and perhaps discussing strategies. However, after Maria appeared with a T-Shirt emblazoned with the phrase 'Love is in the air', the tabloids decided to once again make the young Russian-American tennis star the subject of ridiculous rumours.
According to certain publications, the two were a serious item on the verge of revealing their romance to the world.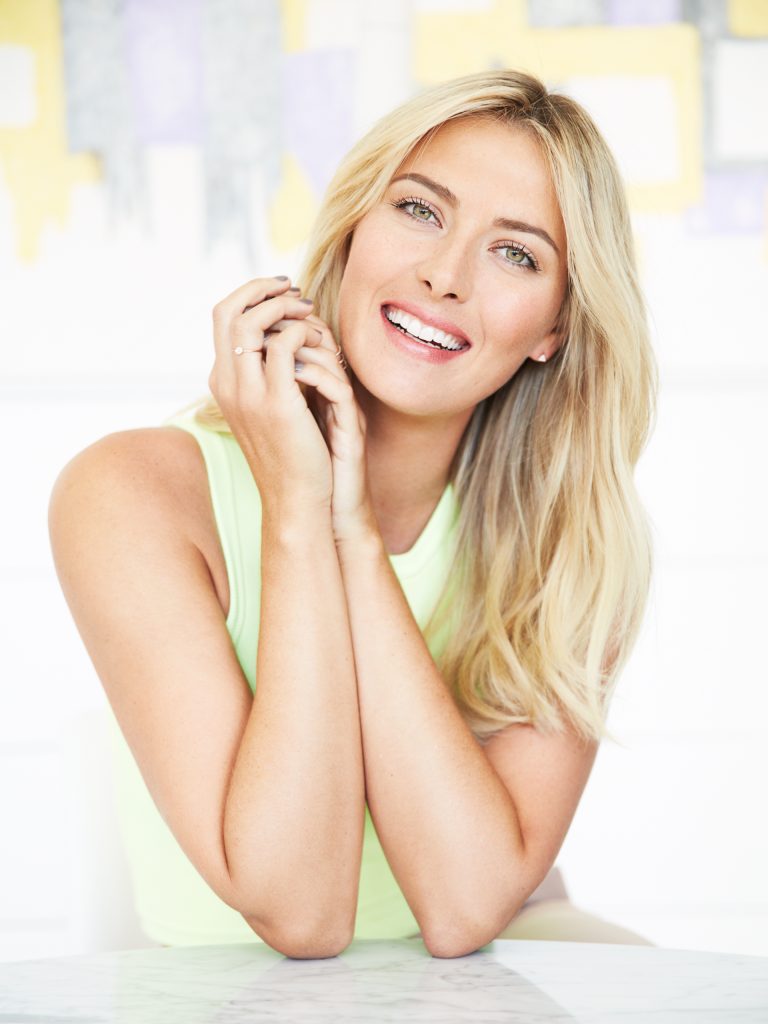 Naturally, fans of tennis and both players were in support of this, considering that they would make an amazing tennis power couple. Sadly, Andy quickly nipped the rumours in the bud, denying any romantic involvement with Maria, which brought an end to the rise of Rodapova.
Although not as controversial as before, it seemed as if the tabloids simply couldn't get enough of Sharapova, even publishing wild speculations simply to get a juicy story about her in print. Maria also denied the claims, though to this day ,many publications consider that Rodpova was an actual relationship, suggesting that the couple dated for nearly a year, calling it quits in 2006. For those more interested in the truth, this rumour can be debunked.
Fact or Fiction?
In 2008, Maria once again became the subject of media rumours, this time because of her possible involvement with producer Charlie Ebersol. Charlie first gained public attention after surviving a tragic airplane crash that claimed the lives of two crew members and the youngest Eborsol son, Edward.
Charlie is also the son of NBC suit, Dick Ebersol, a fellow survivor of the tragic accident. Since the crash, Charlie has made a career as a television producer, working with the likes of Ashton Kutcher. This time around, though, it appeared as if the rumours could be true, with supporting photographic evidence of the couple surfacing only days later. However, their relationship was never confirmed by either Charlie or Maria.
Evidently both value their privacy, and intentionally kept their romance out of the tabloids, if it happened at all. So, the relationship between Sharapova and Ebersol remains a debated subject, though it's accepted that something romantic developed between them, though their dalliance didn't last very long, as the couple separated shortly after news of their supposed hook-up reached publication.
To date, it's the shortest romance in Maria's history, but that is only if her fans consider that it did happen.
Since it took place some time ago, most of the details are lost in time. Where and how they met cannot be determined, as well as the reason for their abruptly rapid split.
Love On The Court
The first long-term relationship in Maria's history was with Slovenian basketball all-star Sasha Vujacic, to whom Sharapova was once engaged. Sadly, the couple didn't last long enough to walk down the aisle, but their romance remains one of the most celebrated and published in sports history.
The couple first met in October 2009 at a barbecue hosted by a mutual friend. After dating for a year, Sasha chose their anniversary date to propose to the tennis ace, but the couple would eventually face difficulties they couldn't overcome. In the couple of years they spent together, they would regularly grace publications, as their sweet and adorable romance enchanted the world of sports.
They would be seen on regular outings during the first years, but in 2012 Sasha would move his career to Turkey, so during that season, Vujacic only spent a month home with his fiance, while going out on tour to Turkey for ten months. Unfortunately, the long distance and their busy schedules took a toll on their chemistry, and the couple began drifting apart.
Eventually, Sharapova and Sasha would come to a mutual agreement, and call off their year-long engagement. Initially, they kept the news quiet, until Sharapova confessed the truth during a post-match interview, stating that it was a difficult decision but had to be done in the end. Maria also said that they remain on good terms with each other, having parted ways amicably, and will remain good friends in the years to come.
Sadly, after sticking together and supporting each other's respective athletic careers for more than three years, the sports world's favourite couple called it quits. Despite their separation, fans hoped that Vujacic and Sharapova might eventually get back together, but sadly it's never happened.
Nonetheless, as Maria stated, they have many happy memories, and hope that their fans and supporters would cherish it with them, asking that they respect their decision.
Two Aces In A Pair
Following her failed engagement to Sasha, Maria began dating Bulgarian tennis ace, Grigor Dimitrov, once again sparking fascination among her fans and the world of tennis. Although they tried at first to keep their romance secret, the public caught wind of the two after they were caught on camera sharing a kiss in the streets of Madrid, Spain in 2013.
Following this revelation, Maria confirmed to the public that the pair was in fact dating. She later revealed in her biography 'Unstoppable: My Life So Far' that Grigor first saw her play during the 2013 season, and emailed her. At first, as Sharapova admitted in her book, she was uncertain if Dimitrov had reached the legal age for dating, despite the fact that he is only four years younger than the Russian-American tennis ace.
#USOpen pic.twitter.com/5tAvNcErFi

— Grigor Dimitrov (@GrigorDimitrov) September 4, 2019
After two amazing years together, with both their romantic lives and athletic careers reaching new heights, the paired aces announced their split in 2015. Grigor shared the sad news with the public in July, shortly following Maria's defeat at the hands of Serena Williams, who was also a former lover of the Bulgarian ace.
Grigor wished his ex- all the happiness in life, stating that they came to a mutual decision in their relationship, and parted on friendly terms. According to Dimitrov, their paths simply separated, and it was the best decision to make. Following the sad news, Maria remained private about her thoughts on the break-up, preferring to rather share pictures of her vacation getaway on social media, than involve the public in her heartache.
News of Grigor and Sharapova's split reached the public shortly after speculation arose suggesting that the two might have become engaged. These theories gained support after Maria began appearing in public sporting an additional ring on her finger, and of course since she couldn't stop gushing about how amazing Dimitrov was, and how wonderful their romance was blossoming.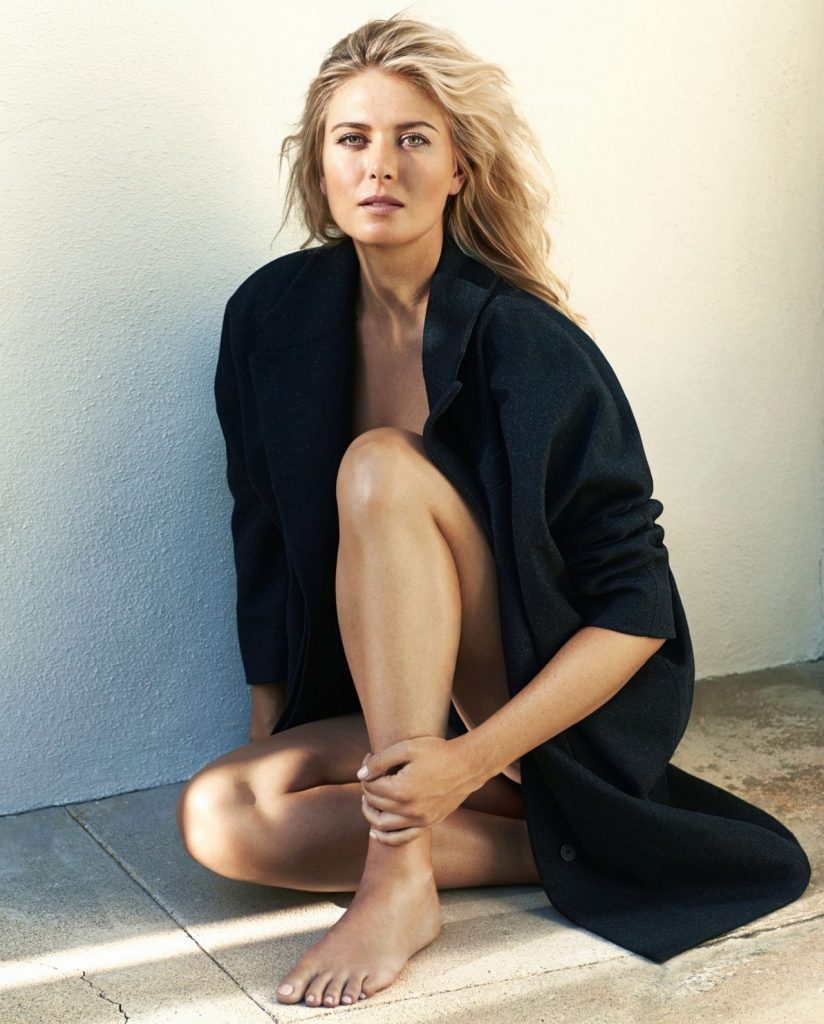 Sadly, as it turned out, this was never to become a reality for the couple, yet their sweet time together remains a celebrated event in the history of modern sport.
An Emerald Bride
As of 2018, Maria has been dating English businessman Alexander Gilkes, though despite their respective fame, and Gilkes connections with the British royal family, the pair have kept their romance exclusively private. In fact, very few details are known about their relationship outside their circle of friends.
While news of their engagement in December 2020 caused shockwaves across social media, most of the world was left out of the loop, and the couple even referred to it as their 'little secret'. Although the wedding date is yet to be announced, for now the couple seems absolutely happy, and the world cannot wait for their big day.
2020 also marked the year that Sharapova announced her retirement, and it now seems clear why that was, although her two year suspension from tennis for drug use may also have had an effect.
Maybe the former tennis ace is ready to settle down and become a mommy, thus choosing the perfect time to become engaged. As for Gilkes, he is a familiar face among English business social circles, but this will not be his first wedding. The handsome art dealer and proprietor of Paddle8 were previously married to Misha Nonoo for thirteen years, but since their divorce has found new love in the arms of Sharapova.
For the time being, the world is wishing the couple nothing but the best, and simply can't stop fussing about the spectacular beauty of Maria's emerald engagement ring. Honestly, the ring is almost gaining more attention than the bride-to-be, but indeed, it is quite the jewel.
Of course, that is what Gilkes thinks of his fiance, as he shares nothing but sweet messages about their romance on his social media accounts. Now we are simply waiting for that wedding day announcement, aren't we?