WWE 2k23 has released the full roster of wrestlers fans can play in the game. The game lists performers under 5 categories: Raw, Smackdown, Legends, Extra, and NXT. For NXT stars, being included in 2k23 is a big deal as it shows they have a high ranking in the eyes of WWE executives and have a better chance of making it to the main roster one day.
Related: 10 Best Non-WWE Wrestling Games, Ranked
Many of the NXT stars that are included in the latest WWE 2k game outrank main roster staples and WWE Hall of Famers. Their rankings are determined by their power in the game and how they perform in the ring in real life. Their rank is determined by skill, experience, and how well their personality goes over with fans.
10
T-Bar: 76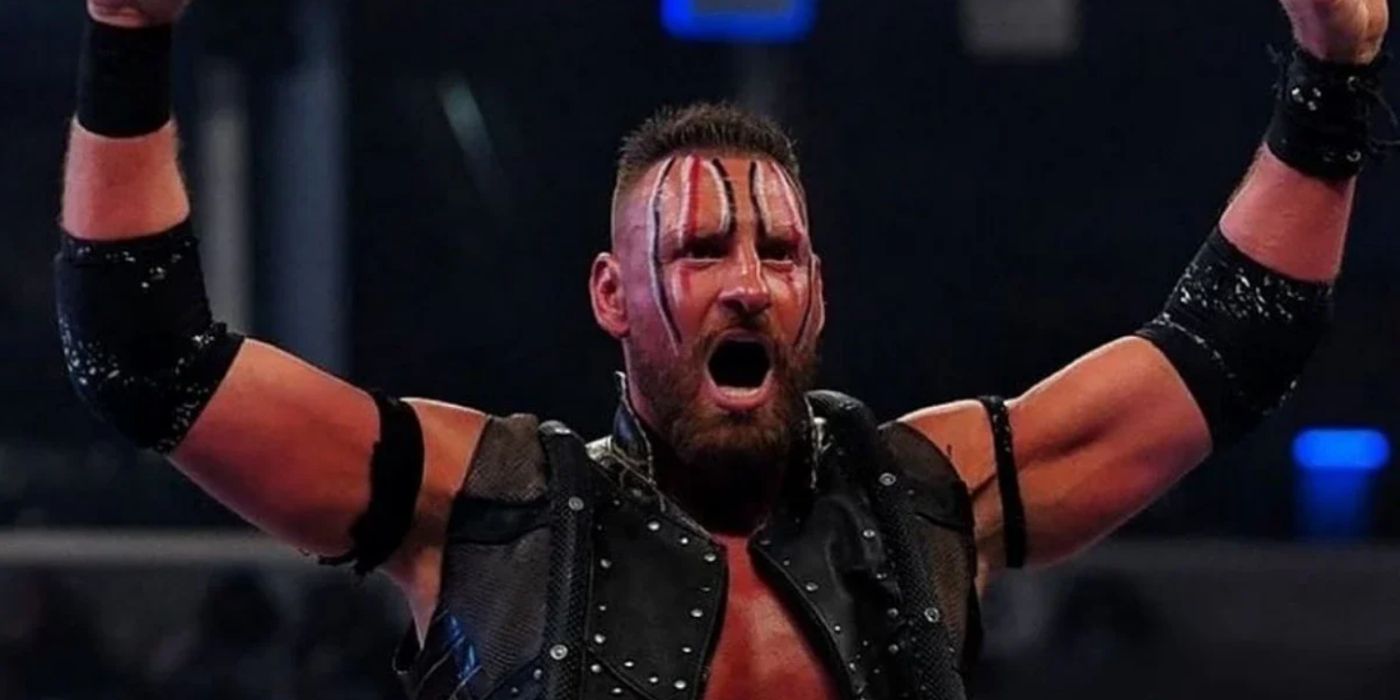 T-Bar has proven that he can handle being on the main roster, but after Retribution fell apart, T-Bar reinvented himself and was back on the NXT roster. T-Bar is one of the most powerful wrestlers on the NXT roster, but as a man of few words doesn't get many points for his mic skills.
While T-Bar has changed his name to Dominick Dijak, he is featured in the game as T-Bar. This is his second appearance in the game series, as he appeared in WWE 2k22 in both his Dijack and T-Bar personas. T-Bar has faced some of the most imposing members of both rosters and won, boosting his rank.
9
Indi Hartwell: 77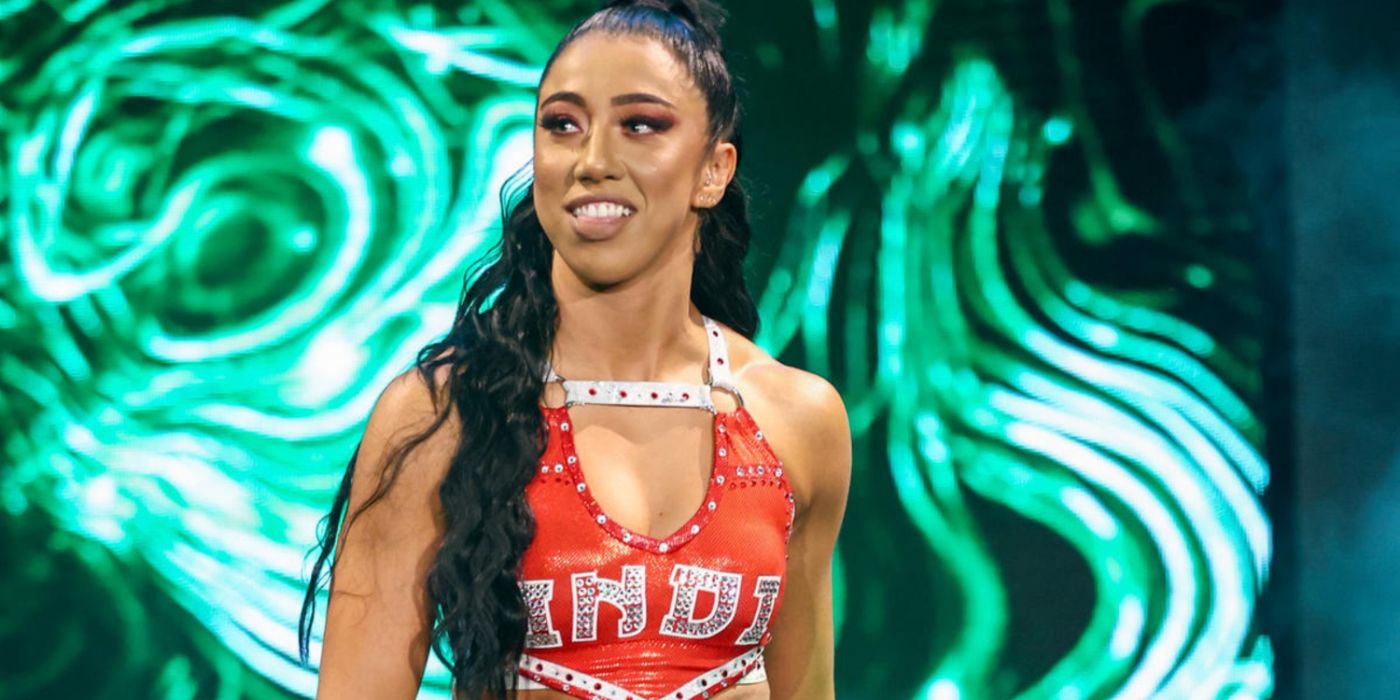 Even though heels have reigned supreme for the women of NXT in 2k23, Indi Hartwell has represented baby faces well in the game, ranking 77. Indi has been shown as a technically gifted wrestler who is beloved by fans but can be ruthless when provoked.
As a dynamic talent, Hartwell has established herself as one of the leaders of NXT. Even though Indi has been in NXT longer than other wrestlers who appear in the game, she is no less talented and has main-roster potential.
8
Katana Chance, Cora Jade: 79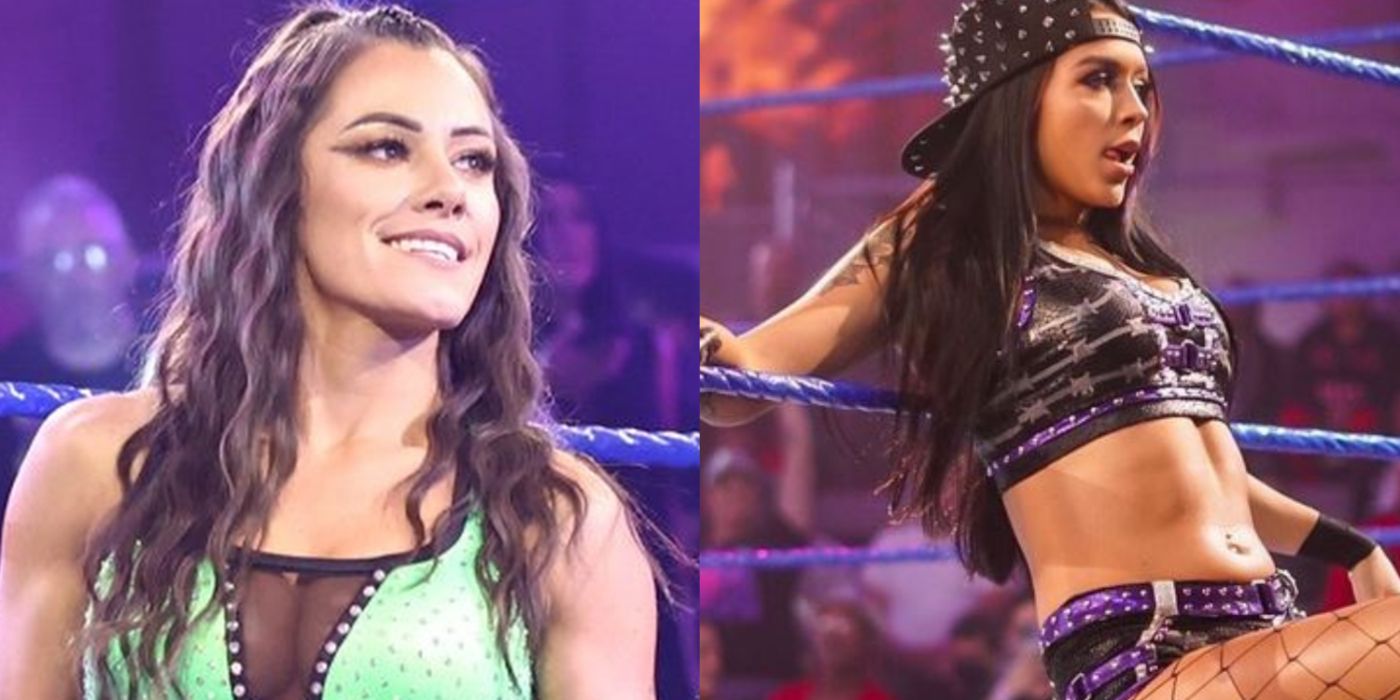 Katana Chance has evolved as a performer in NXT and is on her way to becoming one of the greatest baby faces in wrestling. With her high-flying wrestling style, Katana earned a tag-team title with her partner Kayden Carter. As one-half of the former NXT Tag Team Champions, Katana has proven herself as a force to be reckoned with.
Cora Jade came into NXT as a baby face, but since turning heel, Cora has improved her promos and proved that she can hold her own with more experienced superstars despite being young. While she hasn't had a title reign yet, Cora Jade is on her way to an NXT Women's Championship run.
7
Apollo Crews, Brutus Creed, Cameron Grimes, JD McDonagh, Veer Mahaan, Axiom: 79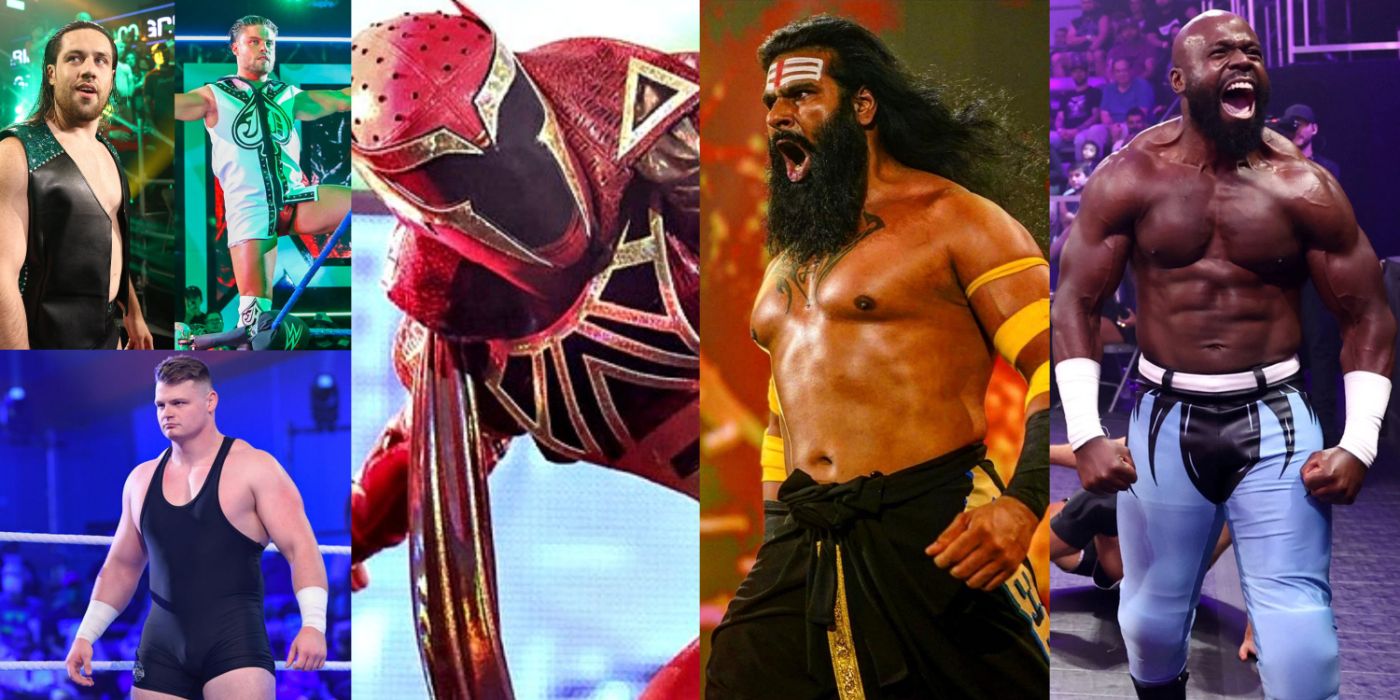 The 79 rankings are crowded in NXT, especially for the men's division. With names like JD McDonagh, Apollo Crews, and Veer Mahaan, this ranking is filled with performers that possess immense power. McDonagh has shown himself to be an excellent performer in and out of the ring, as his feud with Ilja Dragunov has been the talk of NXT.
Related: 10 Legends Who Belong In WWE 2K23
Apollo Crews was part of the main roster in WWE for many years, but now as an NXT superstar, Crews is getting a chance to reinvent himself and improve the skills he already possessed. The 79 ranking includes a wide array of technically gifted performers who appeal to fans during promos.
6
Nikkita Lyons, Jacy Jayne: 80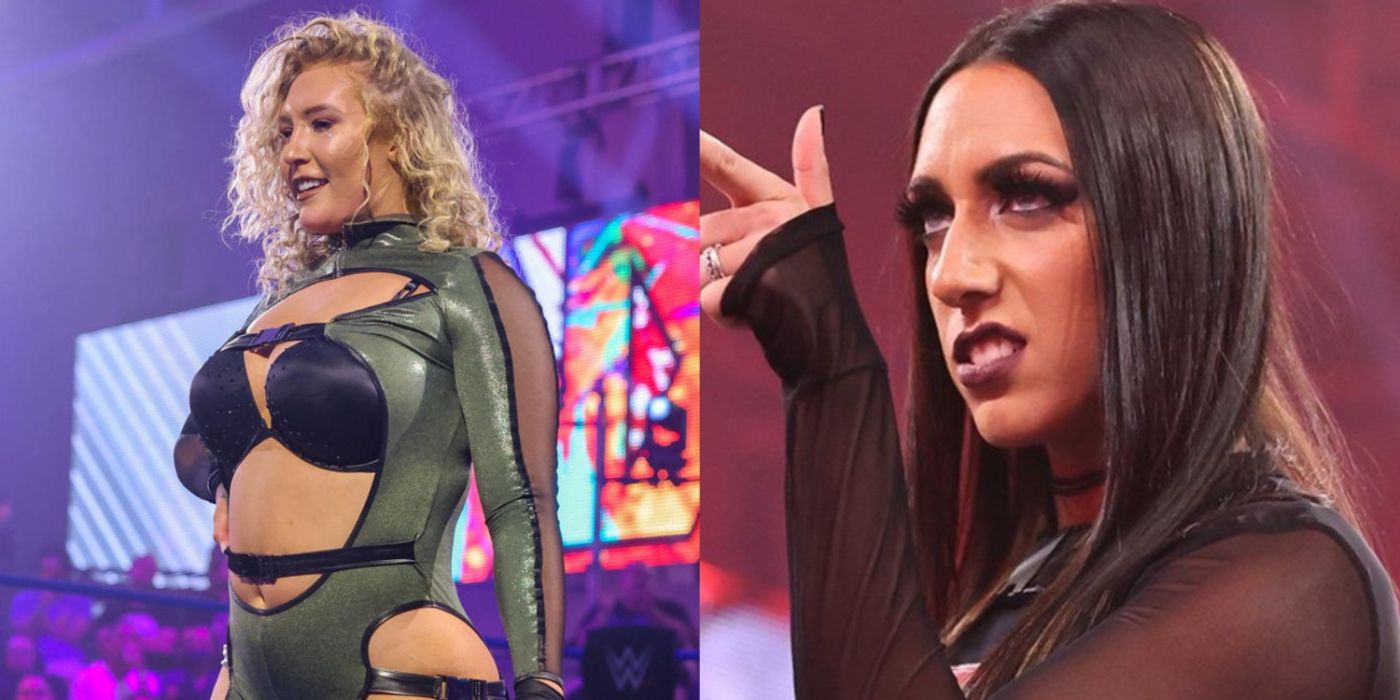 Nikkita Lyons burst onto the scene in NXT and has become a dominant force. Since debuting, Nikkita has competed in high-profile matches and has already faced off with future WWE Hall of Famer Natalya. Even though Lyons is injured and is out of commission for the foreseeable future, the NXT fans are still invested in her character.
Jacy Jayne became a part of the Toxic Attraction and showed her mic skills as a heel. But Jacy has demonstrated she can perform with the top names n the division and still be seen as a star. While she is also injured, Jacy has been using her skill on the mic to stay relevant.
5
Julius Creed: 80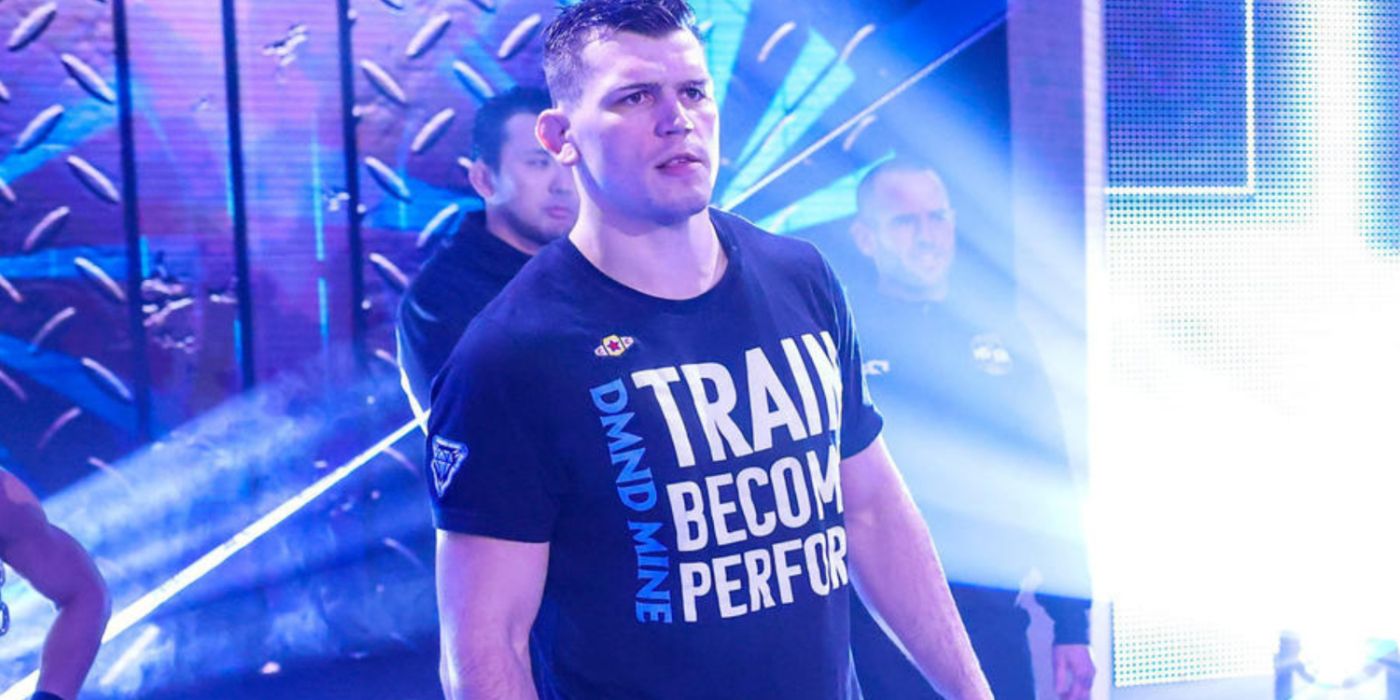 Julius Creed debuted in NXT in 2021 and earned an NXT Tag Team Championship as one-half of The Creed Brothers. While Julius is usually paired with his brother, he has shown that he can stand independently and take on superstar opponents.
Julius has taken his fair share of bumps but has continued to take on significant challenges. Julius is not afraid to jump from the top rope even though he is not a high-flying wrestler. Julius ranks higher than his brother in 2k23, but both are included in the game.
4
Gigi Dolin, Roxanne Perez, Abla Fyre: 81
The 81 rank is full of women that have the potential to be some of the greatest antiheroes in wrestling and one of the most over baby faces the gold and black brand has seen in recent times. While Roxanne Perez's status as NXT Women's Champion is uncertain, Perez has amassed fans quickly. Her skills in the ring and the 2023 Women's Royal Rumble have impressed viewers.
Related: 20 Must Play PS4 & PS5 Games Included In PS Plus Premium (March 2023)
Gigi Dolin thrived in Toxic Attraction for two years, showing she could use her skills in the ring and on the mic as a heel that fans loved to hate. Alba Fyre has become an antihero, unafraid to take on more formidable opponents. Both women have shown improvement while in NXT and will likely make it to the main roster.
3
Grayson Waller, Wes Lee: 81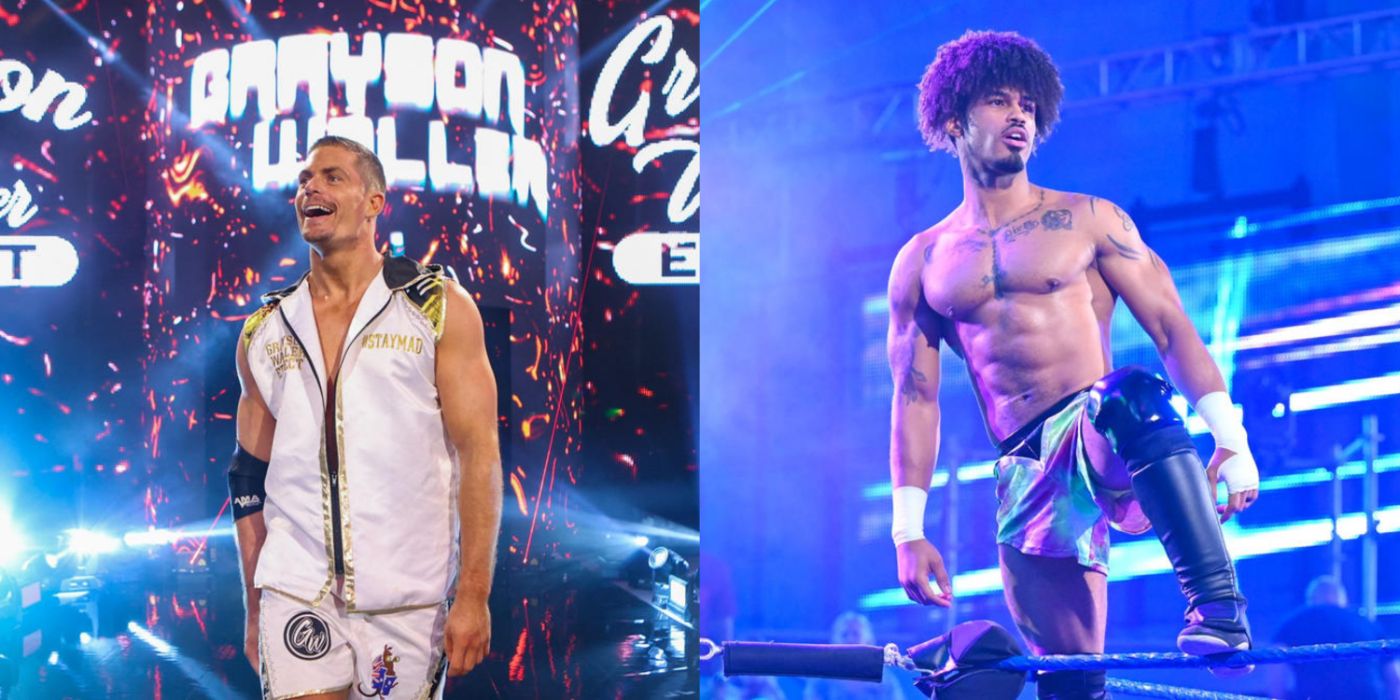 Grayson Waller is a technically gifted wrestler who has turned fans against him with his mic skills as a heel. As Waller continues to grow as a performer, he has gotten more significant matches against more prominent stars, which have helped boost his ranking.
Wes Lee is the current North American Champion which speaks to his wrestling skills and has boosted his ranking to that of Grayson Waller's. Lee's chaotic presence on the mic has served him well and set him apart from other superstars who choose to be more aggressive and stoic.
2
Tyler Bate, Carmelo Hayes: 82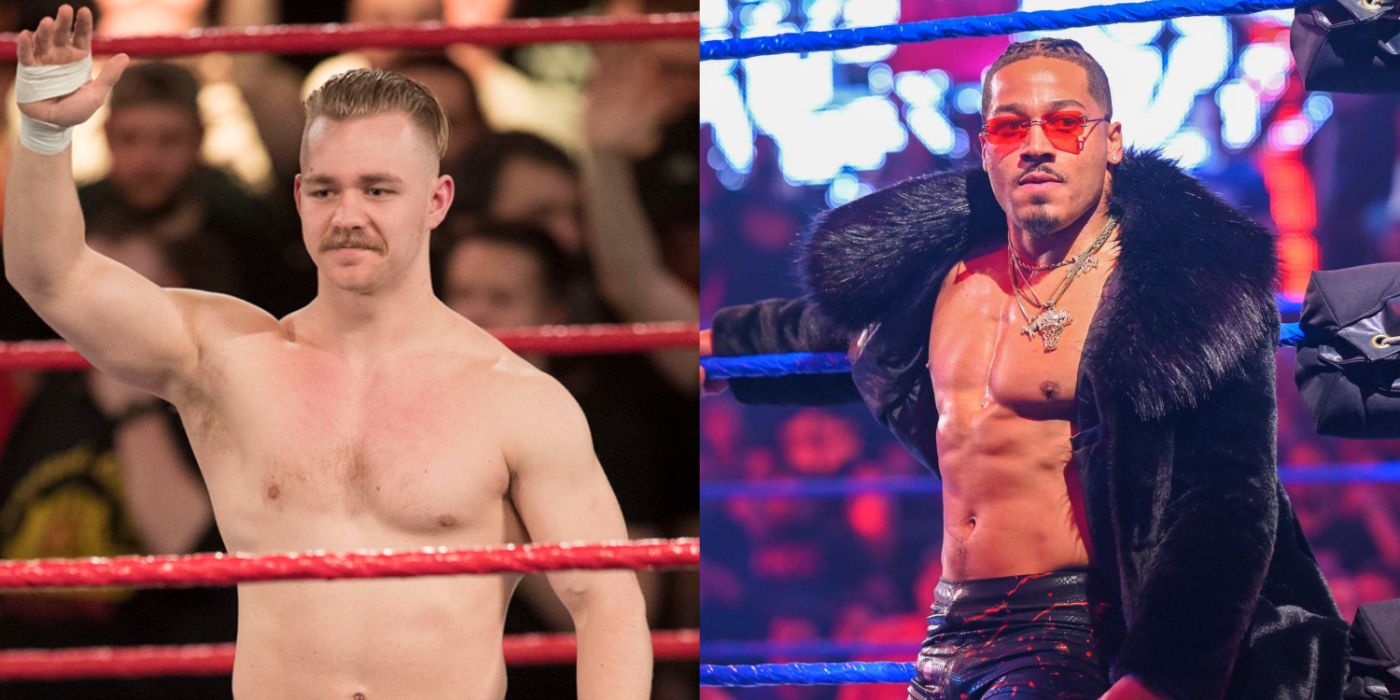 Tyler Bate ranks highly in WWE 2K23 for his skills on the mic and in the ring. Bate has changed his look since making the jump across the pond from NXT UK to the US. Bate was the final NXT UK Men's Champion and is the only NXT UK triple crown winner, which speaks to his skills in the ring.
Carmelo Hayes is a high-flying performer that outranks some of wrestling's most immaculate heels in 2K23. Carmelo is a superstar who can stand independently and work as a team, as he and Bron Breakker have formed an unexpected partnership. Hayes has excellent mic skills that fans respond to and enjoy.
1
Ilja Dragunov, Bron Breakker: 85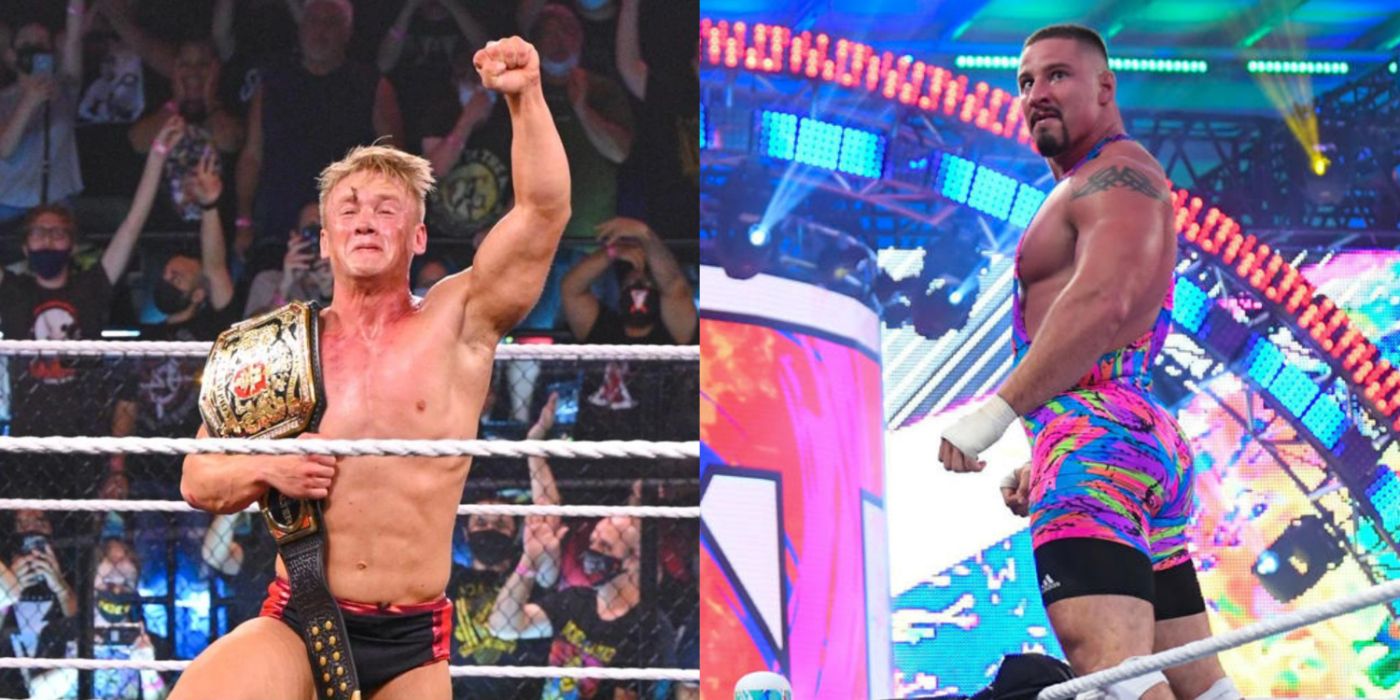 Ilja Dragunov has taken on some of NXT's most formidable opponents in the UK and the US. After completing an impressive NXT UK Championship run, Ilja moved to the US roster, where he has continued to hone his skills and shown he has potential for another championship. Ilja has also shown he can play to a crowd and has skills on the mic that will propel him to the main roster.
Bron Breakker ties for the top-rated men's NXT superstar, and it is easy to see how he earned such a high rating. As the current NXT Men's Champion, Bron has proven his undeniable power time and time again. Breakker will main even his second NXT Stand And Deliver on the weekend of WrestleMania.
Next: 10 Biggest Royal Rumble Fails