Zodiac compares and contrasts two other major Marvel Comics supervillains in an official preview for Moon Knight #19.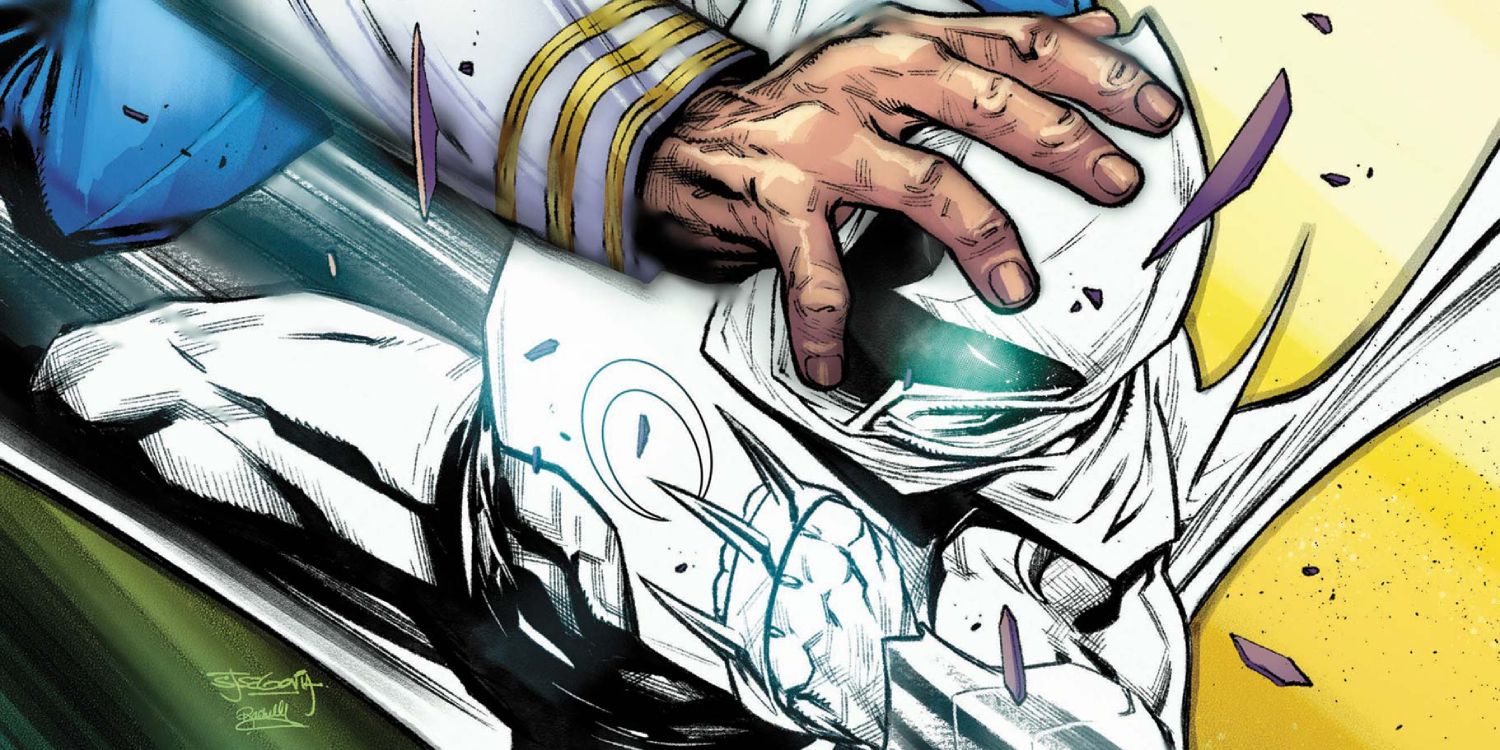 Zodiac compares and contrasts some of the Marvel Universe's other villains in Moon Knight #19, ultimately declaring Carnage to be a much more effective baddie in his eyes than the iconic Doctor Doom.
Marvel Comics has provided CBR with an official preview for Moon Knight #19, which is slated to hit comic shops this coming Wednesday, Jan. 11, from writer Jed MacKay, artist Federico Sabbatini, colorist Rachelle Rosenberg and letterer Cory Petit. The issue features cover art by Stephen Segovia.
RELATED: Meet Marvel's New Demonic Team of Spider-Man Villains: The Insidious Six
MOON KNIGHT #19
JED MACKAY (W) • FEDERICO SABBATINI (A) • COVER by STEPHEN SEGOVIA
Demonized Variant Cover by TBA
Variant Cover by LUCIO PARRILLO
Classic Homage Variant Cover by DAVID NAKAYAMA
Moon Knight delves into the depths of the Earth to bring vengeance and justice to the subterranean seas of New York City while wrestling with new revelations brought to light by savage murder. Meanwhile, what exactly has Zodiac been up to all this time…?
32 PGS./Rated T+ …$3.99
The 19th issue of Marvel's current Moon Knight series opens on a scene of the incarcerated Zodiac meeting with his new psychotherapist, Dr. Robert Plesko. The former seems to take a bizarre amount of pride in the fact that, by all accounts, the United States — more than any other country — is known for its supervillains. Dr. Plesko points out that to label super-villainy as a "particularly American phenomenon" is to dismiss Victor Von Doom, an "icon in the field." Zodiac scoffs at this.
'Carnage Knows How to Party'
"Doctor Doom? Pfft. Doom's all hot air. Sizzle, no steak," the Moon Knight enemy says. "He plays the tortured monarch thing, but it's all just so Euro, so practiced. So passé. Nah. Give me someone elemental. When I'm talking about super villains, I'm talking about real freak-steak, thrill-kill mavericks, boys and girls and gender-nonconforming with blood on their hands and starts and stripes in their eyes."
RELATED: EXCLUSIVE: Mary Jane and Black Cat Head to Hell to Steal a Powerful Marvel Weapon
Starring deep into his therapist's eyes, Zodiac concludes, "Land of the free, home of the brave. Freedom from law and custom. Bravery to do what you want, take what you want. I'm just after my American Dream. Forget Doom — give me Cletus Kasady over Doom any day. Carnage knows how to party."
Written by Jed MacKay, illustrated by Federico Sabbatini, colored by Rachelle Rosenberg and lettered by VC's Cory Petit, Moon Knight #19 goes on sale Jan. 11 from Marvel Comics.
Source: Marvel Comics