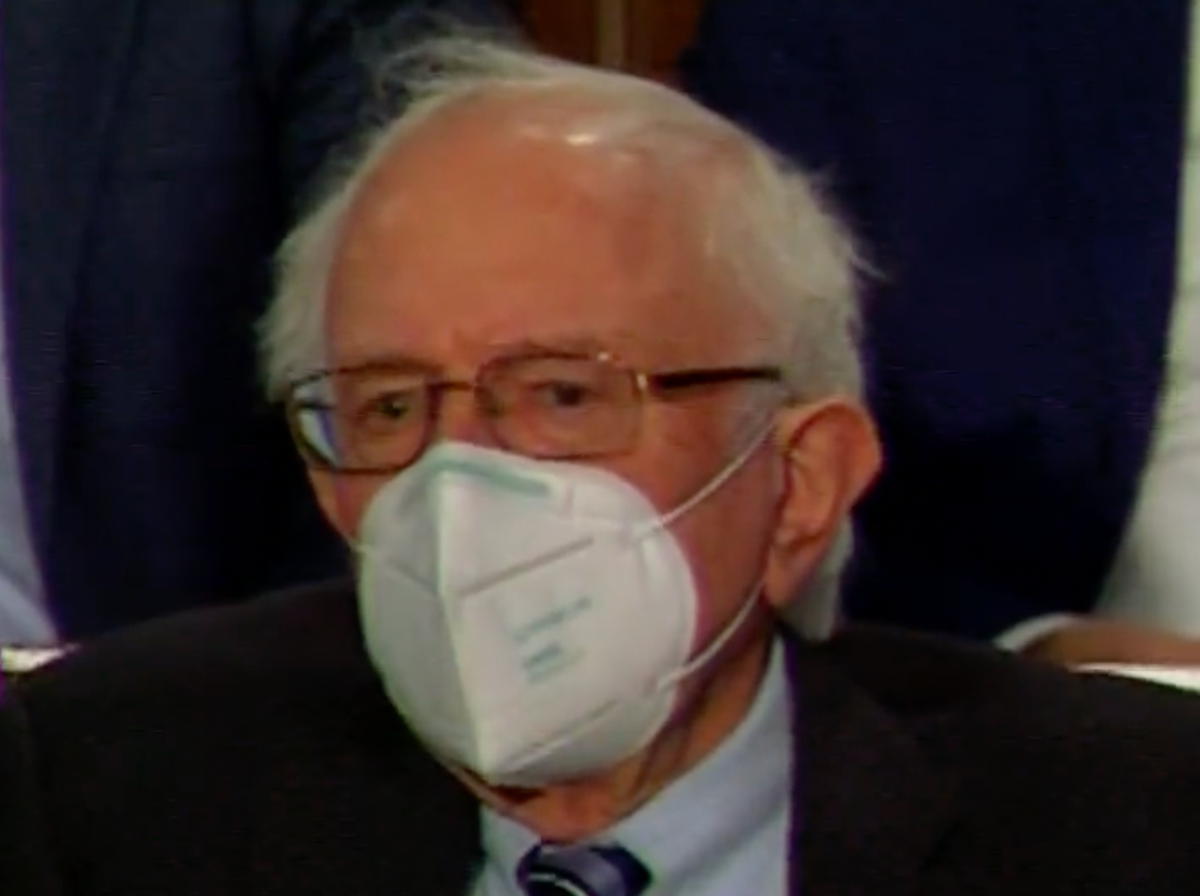 Sen Bernie Sanders of Vermont was heralded for protecting himself and others by wearing a KN95 mask at Tuesday night's State of the Union address.
At 81 years old, Mr Sanders is at higher risk of serious illness should he contract Covid — a possibility at a crowded indoor event where it appeared no one else decided to wear a mask. Twitter users in particular were full of praise for the Vermont progressive's willingness to stand out in the crowd.
Mr Biden announced trimphantly during the opening minutes of his speech that the virus no longer dominates Americans' lives as it once did, with public health restrictions to stop the spread of the virus no longer in effect. But the president also acknowledged later that the threat the virus poses is not finished — with hundreds of Americans still dying of the Covid each week and millions suffering from the ongoing effects of the virus.
Covid continues to mutate and spread, particularly in indoor spaces like in the House chamber. Mr Sanders, who has always been willing to go it alone in his politics, is also clearly willing to go where it comes to maintaining his own personal safety.
Mr Sanders is in the final two years of his current Senate term, and has not ruled out running for president again in 2024 should Mr Biden not run for re-election.