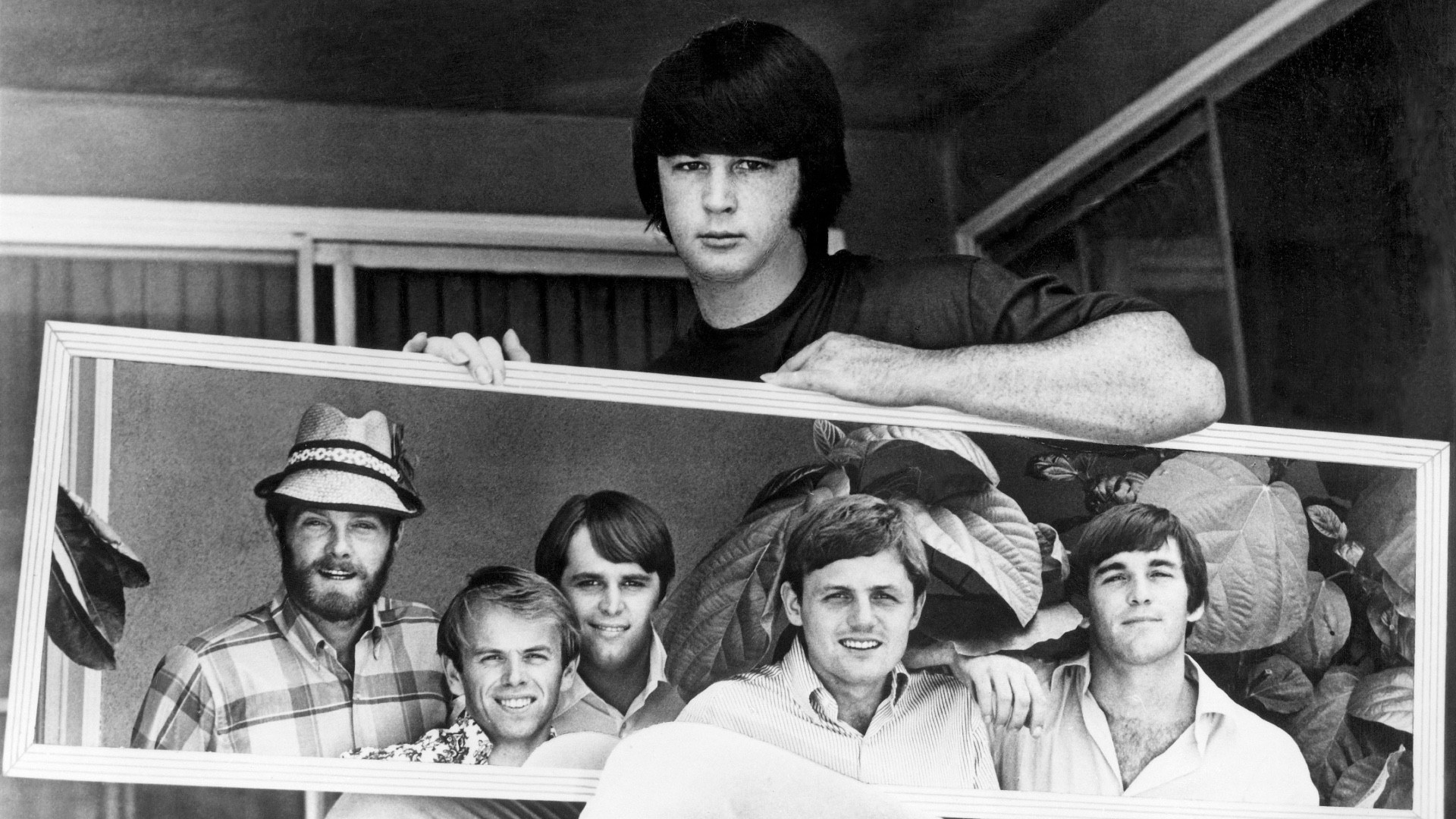 Record producer Don Was, who already had his say directing the almost definitive 1995 documentary Brian Wilson: I Just Wasn't Made for These Times, revels in keeping the mystery mysterious. He knows what's going on in those grooves, but prefers to be astonished. He starts talking about mixing instruments to create authentic and unique tones, but then he stops himself to enjoy how it felt not to distinguish a banjo. He then moves on to explain exactly why the vocal harmonies are unexplainable. He is clearly having a completely unfiltered and genuine ball listening to the music. Elton John just has a natural affinity for piano playing songwriters which has come across throughout his career, including his unadulterated scholastic knowledge of every black key Leon Russell hit. Elton also explains how the emotional residue of dichotomy can be felt in Wilson's song structure, and why the bass note does not dictate key.
Brian says it best when he says something comes in his mind, moves through his fingers into the piano and comes out as sound. A lot of the documentary shows Fine driving Brian around Los Angeles, listening to the car radio, and occasionally stopping for the biographical lessons of geography. Brian remembers Paradise Cove, where the band was photographed for their debut LP, fondly, but as a springboard to recollections of the sessions, and some detours. Brian's battles with depression are handled with care. Brian comes across as childlike, he still has a sense of wonder, and optimistic hope.
The documentary gives a sense of how the music came from Brian's coping mechanism, even when he jokingly confronted his own fears in a surfing trip with Saturday Night Live's John Belushi and Dan Aykroyd. Fine gives Wilson space to digest his memories, but maybe a little too much space, because he lets the songwriting musician cut himself off. Brian attempts to downplay his long-storied relationship with the psychiatrist/guru/spiritual guide Dr. Landy, but can't, and hints of repressed anger over his nine-year "prison sentence" slide from the side of his mouth. Diagnosed with schizoaffective disorder during The Beach Boys' peak period, Brian still hears voices, and still exhibits some tics. But he also sings, in his new song recorded specifically for the documentary, that he is currently "Right Where I Belong."
The family dynamic is unexpectedly warmer than it might seem at times. While Murry, the Wilson brothers' father, was so big a tyrant they had to fire him, Brian sees only sweetness in his brother Carl, who was forced into the role of family and professional peacekeeper.Brian also experiences an extremely revelatory epiphany during the interviews about his beat keeping, freewheeling brother. Brian always wanted to be Dennis, but Dennis always wanted to be Brian. This all comes out in interviews, looks, and even in the music. Brian sees Dennis as the outgoing daredevil-may-care rock star he was too shy to be. Dennis was the one on the surfboard, the one who gave Brian his vicarious dips into the sea and sand. But he's also the first one to proclaim his own happy jealousy over his brother's genius. Brian himself is happily amazed at Carl's soulful lead vocal so soulful on the pop symphony "God Only Knows," which Paul McCartney has called his favorite song of all time.
Brian Wilson: Long Promised Road is structured in the traditional career view, and doesn't unveil much new information. We don't get much about The Beach Boys collaborations with Jan and Dean, but we hear all the animals on Pet Sounds. The documentary is a loving look at Wilson, focusing on the friendships and rivalries which helped arrange the music. But mostly it's about how those songs about youth stay young.
Brian Wilson: Long Promised Road hits theaters on-demand platforms on Nov. 19.
Source: Den of Geek