A sequel to the 2005 film Constantine was announced in 2022, with the project being heavily pushed by star Keanu Reeves. Such a belated sequel isn't uncommon in Hollywood, and given the success of films such as Top Gun: Maverick, it actually makes sense. Unfortunately, the movie might not come to fruition, though this could be for the better.
There are likely big plans for the character of John Constantine in James Gunn's revamped DC Universe. These could be incongruous with Keanu Reeves' version, making another adventure for that iteration too much of a mixed message. Add in the nature of the DC Elseworlds movie label, and there's simply no room for Reeves' American Constantine.
RELATED: Keanu Reeves Has Spoken With James Gunn About Constantine 2
Constantine 2 Is Likely Being Quietly Canceled
Keanu Reeves recently stated that Constantine 2 is currently being "reevaluated" by DC Studios. That follows a series of rumors that the movie had been canceled, and though Reeves denied this, his new comments aren't a good sign. It's very likely that the film has been canned in every way, with Reeves either not informed yet of this or needing to keep things hush-hush. One potential reason for not wanting to cancel the movie yet might be the fallout of Batgirl's cancelation, especially given that Reeve's take on Constantine definitely has its fans.
Again, James Gunn has likely nixed the movie due to wanting to use Constantine and other mystical DC characters in his upcoming DC Universe. It would be weird to connect the old Constantine film to the new continuity, especially since Gunn seems to want to prioritize classic versions of heroes over more divergent interpretations. That makes Reeves' Constantine simply incompatible with what Gunn wants to do with future DC movies. And while the Elseworlds label might provide a place for it to still exist, Constantine's profile arguably isn't big enough for such treatment.
RELATED: Constantine 2: First Details Surface for Keanu Reeves' Sequel
Gunn's DCU Needs One Version of Constantine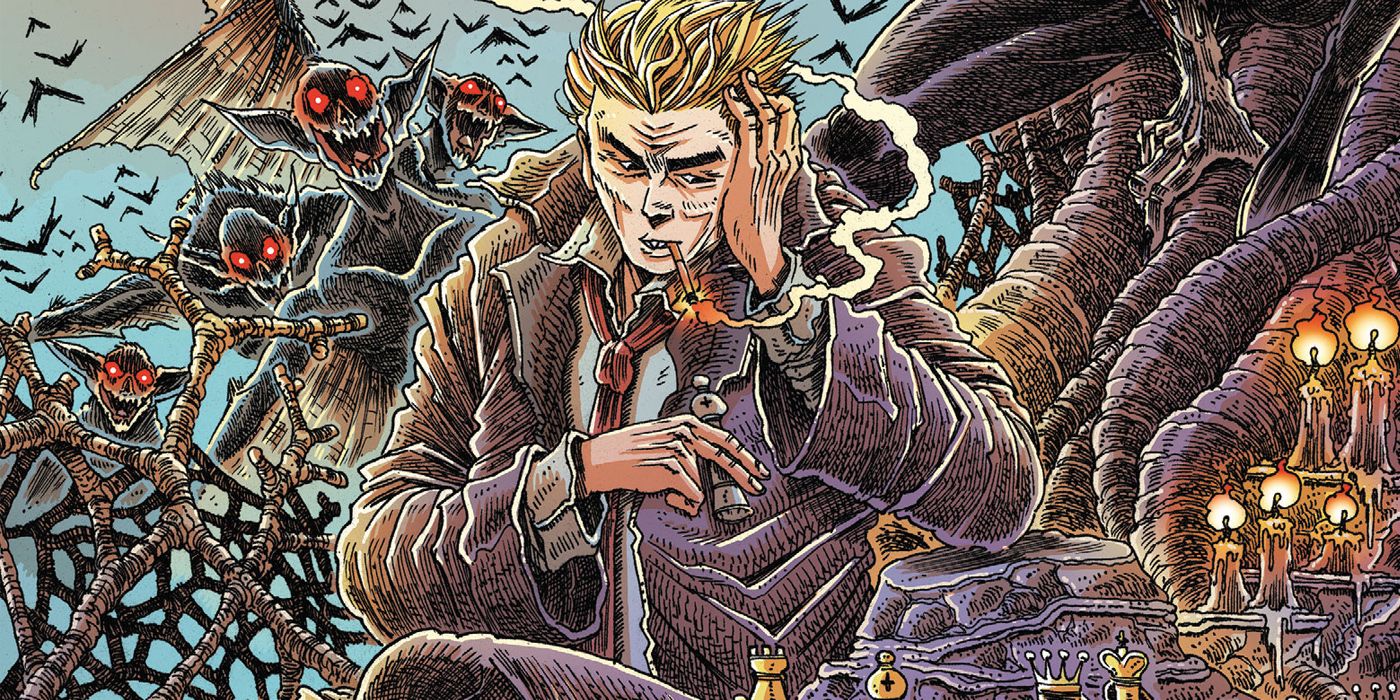 The Elseworlds banner will get used for upcoming movies The Batman Part II and the sequel to 2019's Joker. The reason why those films likely made the cut in such a way was probably a financial one, however. These movies were likely too far into development and potentially too successful for Gunn to cancel when he took over as the head of DC Studios. Thus, Gunn had to see their releases through while making it clear that they're separate from his universe of movies and TV shows. Such a venue could work for Constantine 2, but he's not Batman or The Joker.
Constantine may be popular among DC fans, but he's not a character on the level of Batman or even Marvel's Spider-Man. Even Superman isn't in the position for divergent takes in Hollywood films, so having more than one version of Constantine on the big screen is a recipe for disaster among general audiences. Forget the fact that the nearly decades-old first film was only a moderate at best success, but it'd be a losing proposition to go forward with Constantine 2. An animated film might be the only real alternative, but that's a far cry from what Reeves has promised.
It's best to start fresh and divorce things entirely from the 2005 movie. That film was made in an era where fidelity to the source material was a lot looser with comic book movies, and it shows how such an idiosyncratic character was made almost unrecognizable. A Justice League Dark film in the DCU's future will likely reboot the amoral mage, but it's doubtful that Keanu Reeves' John Constantine ever returns to the big screen.