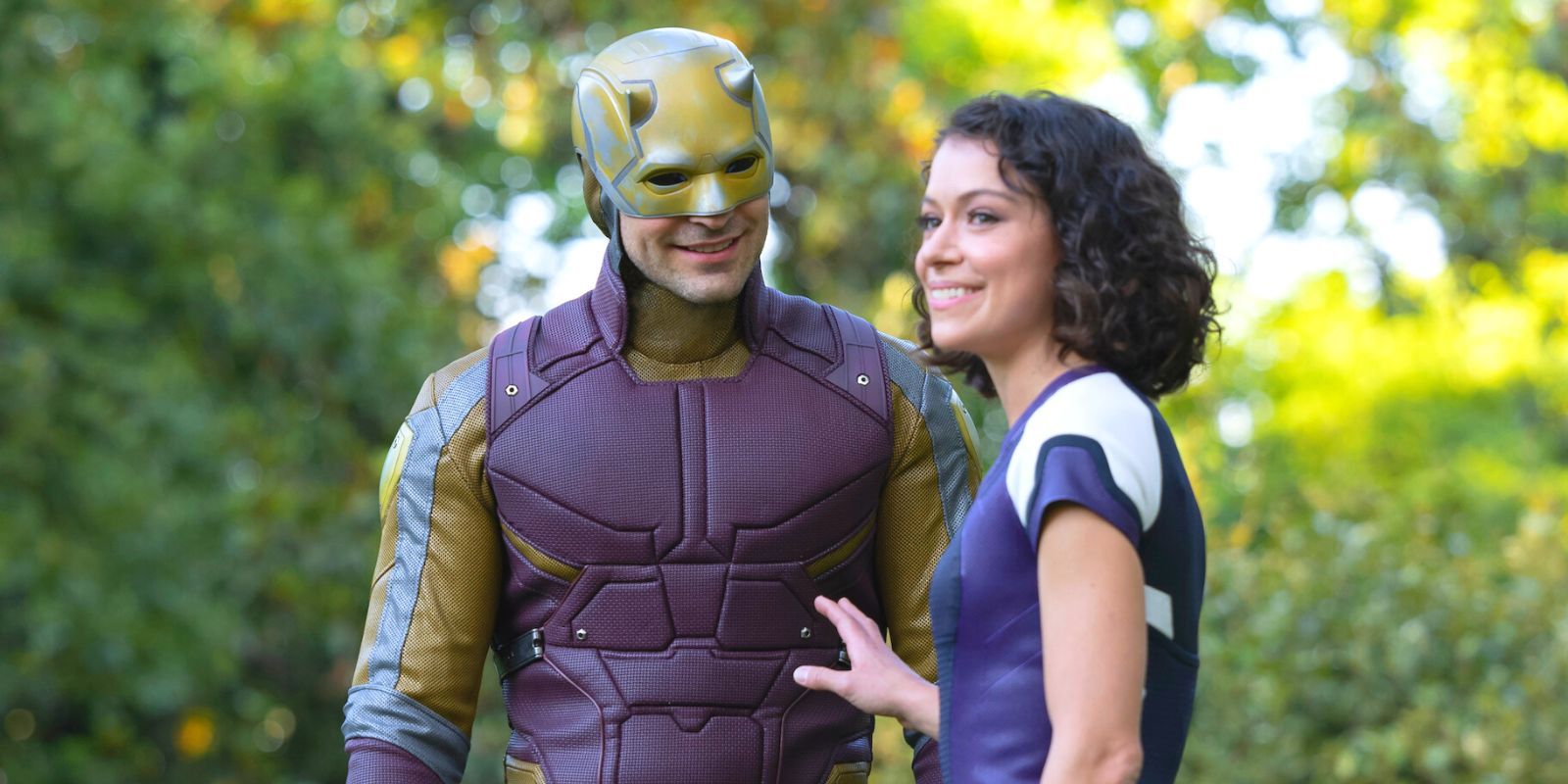 Daredevil: Born Again star Charlie Cox says he still hasn't seen his appearance in She-Hulk: Attorney at Law.
Per ComicBook.com, Cox revealed that he has yet to tune in to She-Hulk, explaining that he looked at the role as something of a litmus test for Daredevil. Cox noted that he wanted to try and match the tone of Tatiana Maslany's Jennifer Walters/She-Hulk, while remaining true to the character he had already established in Marvel's series of Defenders shows on Netflix. "I think people responded to that," Cox said. "I actually also haven't seen that episode… But it was a really cool experiment to see if you could take that character and without losing anything… and still see him in different places. It's also true to life."
RELATED: Original Daredevil Star Addresses Being Recast for Born Again: 'Sad to Not Take Part'
Cox first portrayed Matt Murdock/ Daredevil in 2015's Daredevil from Netflix. Cox starred in the series throughout its three season run, and reprised the role fo reach of Daredevil's appearances in other properties, including and beyond The Defenders. In 2021, Cox returned to the role for the first time since the Netflix series were canceled in Spider-Man: No Way Home, where his character took up duties as the titular teenage hero's attorney. He also reprised the role for in 2022's She-Hulk: Attorney at Law, in which he came into conflict with the Maslany's Jen Walters before finding something of a kindred spirit in his fellow super-powered attorney.
Daredevil: Born Again Arrives Next Year
Cox will be starring in Daredevil: Born Again alongside fellow Netflix Daredevil star Vincent D'Onofrio, who will be returning to his iconic role as Wilson Fisk, better known as the Kingpin. In May, D'Onofrio confirmed that Marvel Studios had already begun working on a second season of Daredevil: Born Again. "We've only just started shooting," D'Onofrio said. "I think we're a couple weeks in, and the show is going to be very, very different than the Netflix show, and it's so exciting because what we're doing is quite something."
RELATED: Daredevil: Born Again Set Photo Reveals Matt Murdock's New Colleague
On May 8, just six days after the currently ongoing Writers Guild of America strike began, an on-location shoot for Daredevil: Born Again in New York City was shut down by Teamsters refusing to cross the picket lines. Reportedly, Disney initially refused to halt production on the series at its outset. Three days after it began, production on Marvel's upcoming Blade reboot starring Mahershala Ali became the first MCU property to be shuttered by the strike.
Daredevil: Born Again is expected to premiere in 2024 on Disney+.
Source: ComicBook.com