The Doctor Who 60th Anniversary specials will air in late 2023, which will lead to the introduction of Ncuti Gatwa's 15th Doctor. In addition to this, the series will start streaming on Disney+ for many countries around the world, except the UK. It's already known that Beep the Meep will be featured on screen in at least one of the upcoming specials. Up until now, the character has only appeared in classic Doctor Who Magazine comics.
In the original comic strips, Beep the Meep was a major antagonist of the Fourth Doctor, and there were back-up tales featuring other residents of the Doctor's vast universe. One of the most memorable was Abslom Daak: Dalek Killer. With returning showrunner Russell T Davies expressing interest in doing spinoffs, this could open up possibilities for those other obscure Doctor Who characters. One of those could be Abslom Daak, who is also the most violent Doctor Who comic book character ever created.
Related: Doctor Who: Will Spinoffs Return With Russell T Davies?
Who Abslom Daak Is in the Doctor Who Comics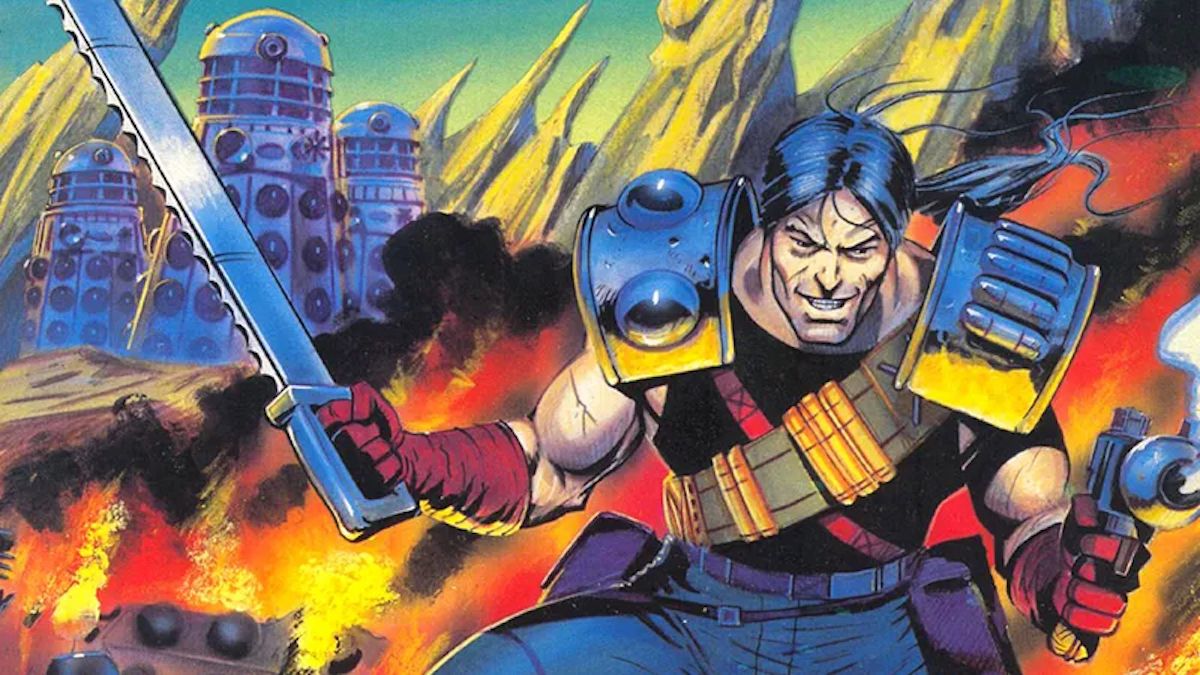 Originally published as a back-up story in Doctor Who Weekly #17-20 by writer Steve Moore and artist Steve Dillon, the story "Abslom Daak: Dalek Killer," featured the origin of this ruthless rogue. A denizen of the 26th Century, Daak was tried and convicted of 23 charges of murder, pillage, piracy, massacre and other crimes too horrible to bring to the public attention. His choices of execution were death by vaporization of DK, which stood for Dalek Killer. He chose the latter.
Transported to a planet controlled by Dalek forces with only his trusty chain-sword in hand, he was expected to kill as many Daleks as possible before being killed himself. The record was two hours. Daak not only succeeded in wiping out the Dalek forces, he fell in love with the planet's Princess Taiyin. She was subsequently killed by a surviving Dalek, and Daak swore that he would "Kill every damned stinking Dalek in the galaxy."
Keeping true to those words, the character appeared on and off in Doctor Who comics. In subsequent appearances, he acquired a team, his own spaceship, and encountering the Seventh and Eleventh Doctors. He also continued to cheat death by cutting a violent swath of destruction across the galaxy. Abslom Daak was the one man who made Daleks feel fear — perhaps more so than the Doctor.
Related: Doctor Who's Bigger, Disney-Backed Budget Enticed Russell T. Davies to Return
Abslom Daak Has a Cameo in the Doctor Who TV Series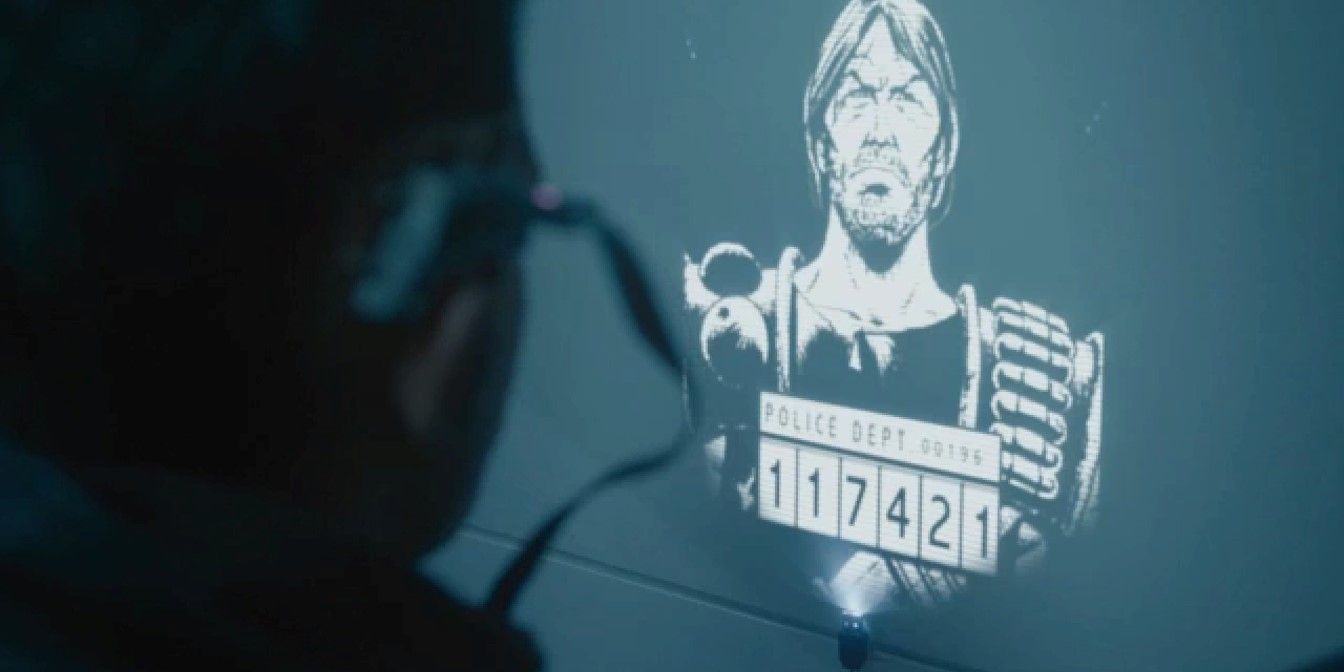 Though Abslom Daak has only largely appeared in the Doctor Who comic strips, he's had very brief appearances in other Doctor Who media as well. In 1990, "The Theme from Abslom Daak – Dalek Killer" was included with Doctor Who Magazine #167, which is a promotional flexi-disc with music composed by Dominic Glynn and Martin Smith, and performed by The Slaves of Kane. The lead song featured dialogue between Daak (voiced by John E. Machine) and Daleks. That venture sadly never went anywhere.
Interestingly, Abslom Daak has already appeared as part of the show's canon as well. In the 2014 Doctor Who episode "Time Heist," the cyborg hacker Psi attempts to protect Clara Oswald by creating a diversion of uploading memories of some of history's worst criminals. One of those is a sketch of Abslom Daak clearly seen among them. With the popularity of Doctor Who continuing to grow, and the possibility of spinoffs backed by Disney, now is the perfect time for Daak to make the jump from the comic pages to the television screen.
Related: Russell T Davies Appears to Be Establishing a Doctor Who Multiverse
Abslom Daak Could Capitalize on Peacemaker's Success
As a character, Abslom Daak is crude, brash, vicious and a drunkard who prefers to punch rather than talk. Aside from the fact that he kills Daleks, there's very little endearing about him. However, fans do like him, which is why he's returned again and again. Television has already ventured into more adult fare when it comes to genre-themed shows. In the current television landscape, it's not impossible to imagine a Doctor Who spinoff series with Abslom Daak.
As a bloodthirsty ruffian who travels to different planets and slashes through Daleks (and anyone else who gets in his way) with his chainsword in hand, the Dalek Killer could work well as either a live-action or animated show. It might need to carry a parental advisory notice before each episode, but there's already a proven track record of success with similar series. These include HBO Max's irreverent Harley Quinn and the surprise James Gunn hit Peacemaker. In fact, within the Whoniverse, Torchwood and Class both managed an edgier tone.
The future of Doctor Who looks very bright, and it's not outside the realm of possibilities that Abslom Daak could be a television series in the near future. Being that his odds of surviving DK were only two hours, and he's going on 43 years, Abslom Daak is the one man to beat any no-win situation.
The Doctor Who 60th Anniversary specials will debut Nov. 2023.