Returning Doctor Who showrunner Russell T. Davies discusses the role the series' bigger budget played in convincing him to re-take the helm.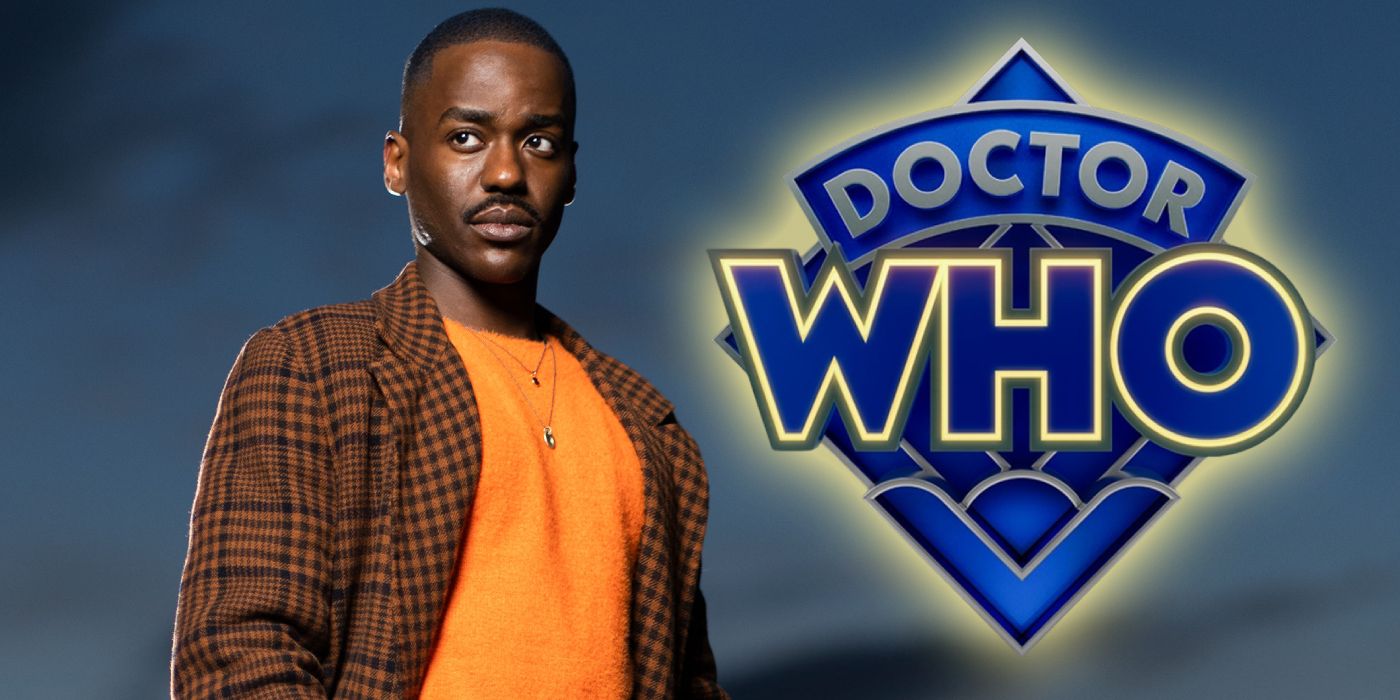 Returning Doctor Who showrunner Russell T. Davies has cited the British sci-fi series' increased budget as one of the reasons he decided to re-take the helm.
Late last year, it was announced that Disney+ would be the new streaming home of BBC's Doctor Who outside the United Kingdom and Ireland — and with Disney's backing comes a larger budget. In an interview with GQ, Davies explained that Doctor Who is still "not on the budget level with Star Wars and the Marvel shows," though he and his team definitely have more money to play with than ever before.
RELATED: Doctor Who Season 14 Video Features Millie Gibson's Distraught New Companion
"It's better than it was, yes yes yes," Davies said. "I mean any piece of television costs millions. We're not allowed to talk about budget, and we're not on that Star Wars or Star Trek level, but it's more than I've ever had to work with." However, the showrunner did shoot down reports that the new Doctor Who episodes have a budget of $10 million each. "Honestly, read my column in Doctor Who magazine, as [executive producer] Jane [Tranter] tried to very clearly say, it's not ten million an episode," he explained. "It's absolutely not. I wish it was, it'd make my life easier. But we're very clever at spending money, I think Doctor Who has learnt more tricks over the years than other shows have, perhaps."
When asked if the larger budget changed his creative approach, Davies said, "Yeah, I think it does," revealing that "it's one of the reason[s] I've come back — you can tell stories on a bigger scale." Once again, though, the Doctor Who team most certainly does not have an endless supply of money now. "It's the same old problems, I still have to cut scenes because they're too expensive, and I still have to reduce the number of monsters, and things like that," Davies confessed. "But my imagination feels more free, a lot more free, actually. It's just a joy to write anyway. I'm really proud of it. Oh my god, there are some strong episodes coming up."
RELATED: Doctor Who Reveals UNIT's Return Alongside a Mysterious New Character
Russell T. Davies Returns to Doctor Who
Following the original run of Doctor Who — which lasted from 1963 to 1989 — BBC revived the show in 2005 with Davies as showrunner. Davies was in charge of Doctor Who through early 2010, overseeing the adventures of the Ninth Doctor (Christopher Eccleston) and the Tenth Doctor (David Tennant). Davies also served as showrunner of the spinoff series Torchwood, which aired for four seasons from 2006 to 2011.
It was in 2010 that Steven Moffat took over as showrunner of the revived Doctor Who with the premiere of Season 5. Moffat was at the helm through Season 10, overseeing the adventures of the Eleventh Doctor (Matt Smith) and the Twelfth Doctor (Peter Capaldi). Chris Chibnall — who previously served as the main writer of Torchwood alongside Davies — then took over as showrunner starting with Season 11 in 2018. Chibnall served as Doctor Who's showrunner through Season 13 and the subsequent trilogy of 2022 specials, overseeing the adventures of the Thirteenth Doctor (Jodie Whittaker).
RELATED: Doctor Who Drops 60th Anniversary Trailer, Reunites With Donna Noble
Doctor Who's final 2022 special, "The Power of the Doctor," concluded with Whittaker bidding farewell to the series. However, instead of regenerating into Ncuti Gatwa as expected, Whittaker instead regenerated into the returning Tennant, who is confirmed to be the Fourteenth Doctor. Davies returns as showrunner for Doctor Who's trilogy of 2023 specials, which are slated to hit screens this coming November. Davies is also in charge of Doctor Who Season 15, which will premiere after the specials and see Gatwa take over as the Fifteenth Doctor.
Source: GQ