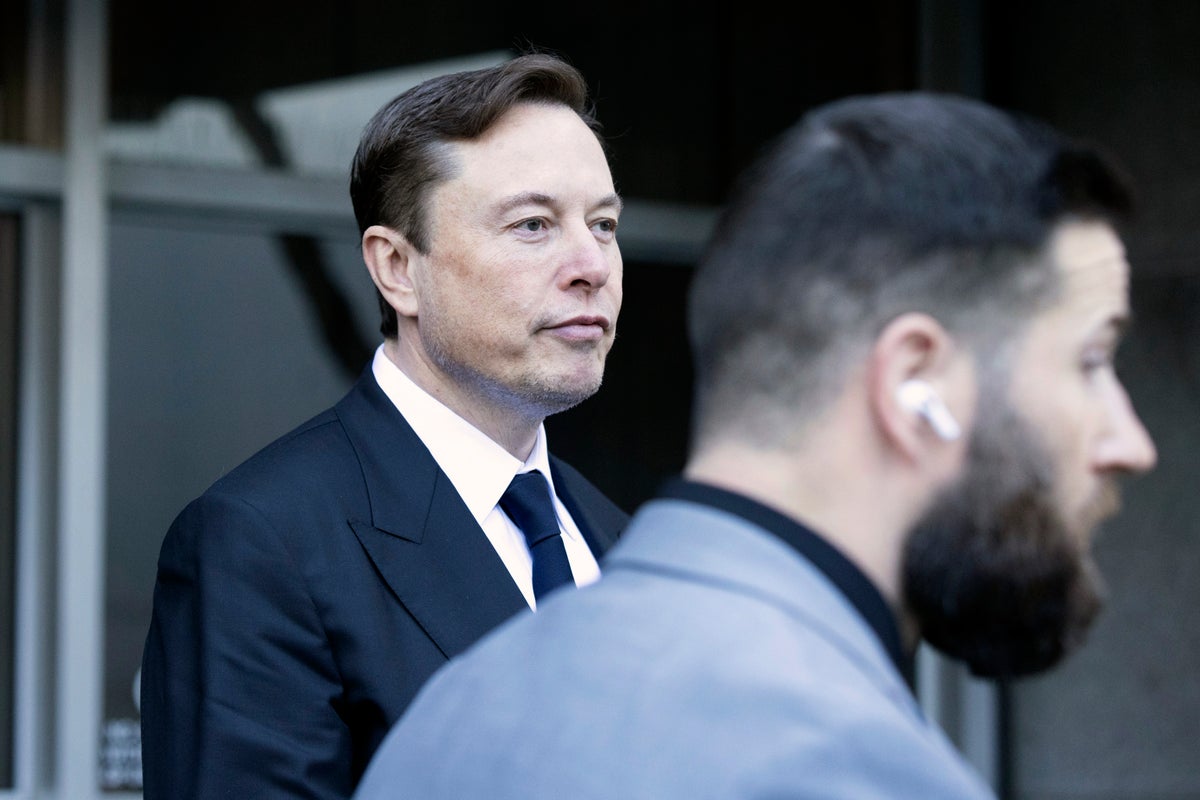 Twitter CEO Elon Musk has addressed his participation in a conspiracy theory about a home invasion at the residence of former Speaker Nancy Pelosi and her husband, Paul, in which Mr Pelosi was brutally attacked.
But he has done so indirectly — in a tweet reply to a woman most famous for accusing former President Bill Clinton of rape.
Mr Musk has long been hounded by journalists — most prominently MSNBC's Medhi Hasan — for his promotion of a conspiracy spread by right-wing commentators about the attack on Mr Pelosi by a man who broke into his home.
The conspiracy posited that the attack was not motivated by Ms Pelosi's status as one of the most prominent Democrats in the country, but rather the result of an imaginary lover's quarrel between her husband and the man who was arrested after the incident.
That theory was contradicted by the statements of the suspect himself to police shortly after the incident, but was left uncorrected by Mr Musk.
"There is a tiny possibility there might be more to this story than meets the eye," he tweeted last fall, while linking to a story in a small California-based news outlet that has been accused of spreading misinformation.
Now, following the release of police bodycam footage of the attack, Mr Musk has apologised, albeit half-heartedly. In a reply to Juanita Broaddrick, the Clinton accuser who went on to become a darling of the far right, he wrote: "Nonetheless, I apologize."
Mr Musk's apology came in response to a tweet from Ms Broaddrick's that read: "Idiots on the left want @elonmusk to apologize to the Pelosis", given that "[i]t is still a questionable and bizarre situation between two men in their underwear".
Even with the release of police bodycam footage that has now been shared very publicly across many media platforms, Ms Broaddrick and others continue to spread lies about the attack.
Video of the incident clearly shows the intruder, identified as David DePape, fully clothed and wearing what appears to be a rain jacket — at no point does he appear in his underwear, as Ms Broaddrick claimed, before he can be seen savagely striking the elderly Mr Pelosi.
Twitter representatives did not immediately respond to a query from The Independent regarding whether Mr Musk had reached out personally to the Pelosis — or whether his "apology" had extended beyond a reply to an unrelated individual.