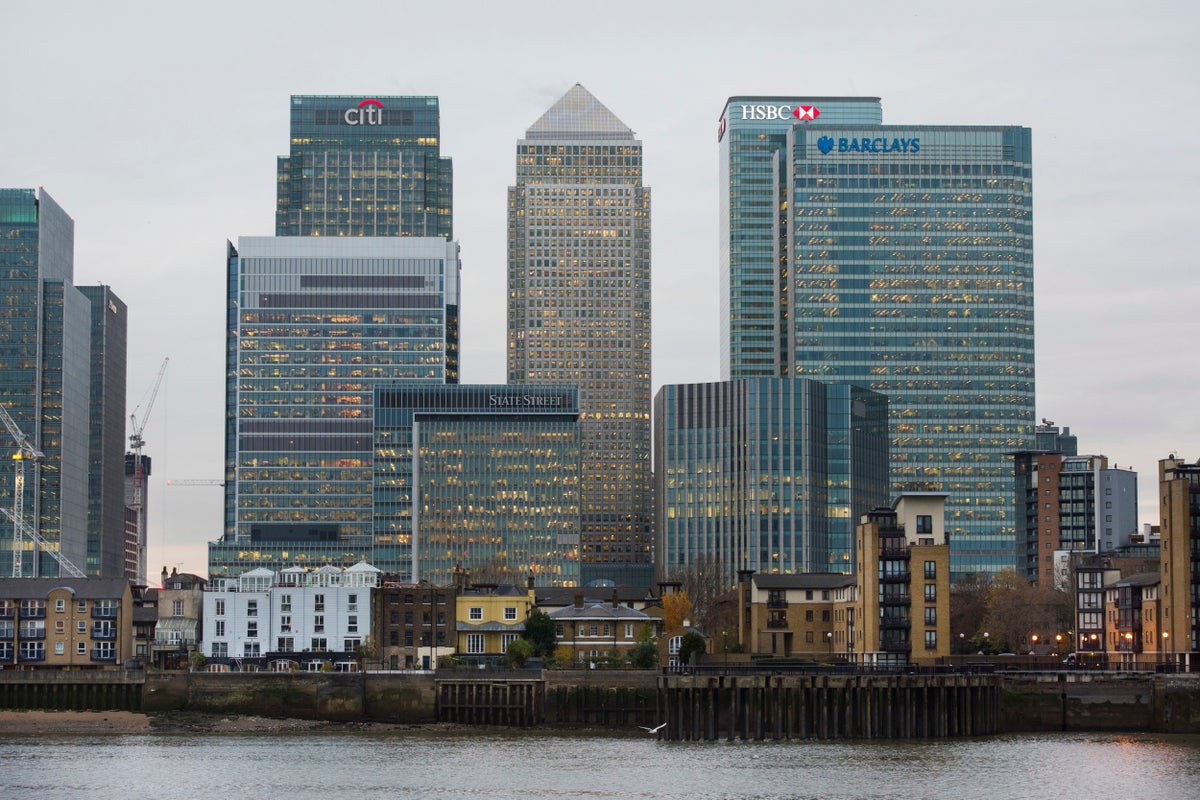 Britain's FTSE 100 plunged by nearly a full percentage point in early morning trading on Monday despite UBS's £2.7 billion rescue deal to save troubled lender Credit Suisse.
The takeover, announced on Sunday night, failed to convince spooked investors concerned about another meltdown in the global banking system, with 0.7 per cent shaved off the value of the 100 biggest firms listed in the UK.
The FTSE 250 was also down 1 per cent, with banking stocks across the two indexes slumping by 5.3 per cent.
The recent collapse of US-headquartered Silicon Valley Bank has continued to send shockwaves through the banking sector, bringing back grim memories of the 2008 financial crash which had major implications for economies across the globe.
Regulators in Washington – and in London, where SVB had a UK division – stepped in to guarantee customer deposits in the failed tech lender but the moves have so far failed to calm market jitters.
Credit Suisse, founded in 1856 and which had managed more than £1 trillion in assets, has had troubles for years but appears to have been tipped over the age by SVB's meltdown.
It was hoped that the sale of the Swiss bank – the country's second-biggest lender and viewed by some analysts as 'too important to fail' – would calm anxieties in the markets but there has been so far little evidence of that.
Markets in Asia were struggling earlier in the morning, with shares in Hong Kong falling by more than 3 per cent as the banking sector took a battering.
"With Credit Suisse shareholders and some bondholders taking a huge hit, banks in Asia have taken a hit on similar concerns about (some of their) bond-holding values," said Michael Hewson, chief market analyst at CMC Markets.
"While the weekend deal still presents the Swiss National Bank and Swiss Government with untold headaches, with the size of the newly merged bank set to dwarf the size of the Swiss economy.
"The phrase too big to fail really does spring to mind here, and this morning's weakness in Asia markets serves to reinforce concerns about these types of writedowns and any spillover effects on the rest of the banking sector."
The Credit Suisse deal was announced on Sunday evening, as UBS agreed to pay around £2.7 billion for its former rival. The deal was brokered by the same Swiss regulators which had on Wednesday said they would lend up to £45 billion to Credit Suisse to keep it afloat.
"Having come off the worst week for European equity markets this year, volatility looks set to continue this week now that the fate of Credit Suisse appears to have finally been sealed," Mr Hewson said.
UBS's merger was welcomed internationally, with the US Federal Reserve and Treasury saying Switzerland had moved to "support financial stability".
British chancellor Jeremy Hunt and the Bank of England have also hailed the deal.
The 167-year-old Credit Suisse was brought to the brink of financial calamity last week despite a £45bn emergency loan from Switzerland's central bank.
'height' : 50, 'width' : 320, 'params' : {} }; document.write('');
More follows…