NEWS JUNKIES — CHECK OUT OUR HOMEPAGE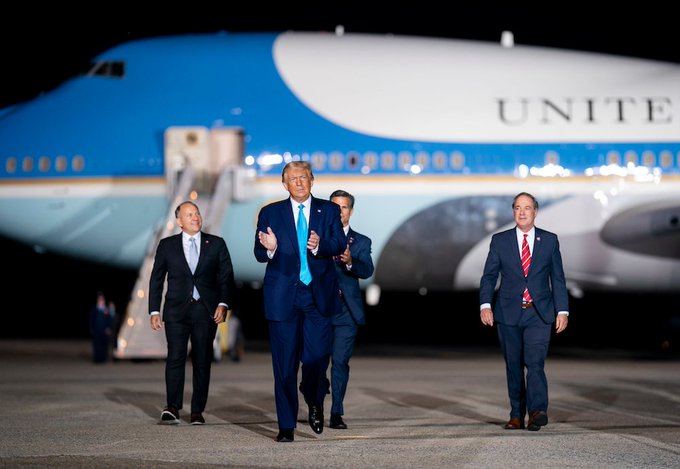 Fulton County District Attorney Fani Willis suggested Tuesday that the special grand jury investigating Donald Trump and his allies' efforts to upend the 2020 election in Georgia has recommended multiple indictments and said that her decision on whether to bring charges is "imminent."
At a hearing in Atlanta on whether to publicly release the special grand jury report. Willis, a Democrat, said she opposes making it public at the moment, citing her ongoing deliberations on charges.
"Decisions are imminent," Willis told Judge Robert McBurney.
"We want to make sure that everyone is treated fairly, and we think for future defendants to be treated fairly it's not appropriate at this time to have this report released," she said.
The special grand jury, barred from issuing indictments, penned the highly anticipated final report as a culmination of its seven months of work, which included interviewing witnesses from Georgia Secretary of State Brad Raffensperger to former Trump attorney Rudy Giuliani.
The special grand jury heard from a total of 75 witnesses, Willis said Tuesday.
Its final report is likely to include some summary of the panel's investigative work, as well as any recommendations for indictments and the alleged conduct that led the panel to its conclusions.
Continue reading…
---
Live Fulton County Hearing
Noon hearing in Fulton County Superior Court
Biased writeup from AP…