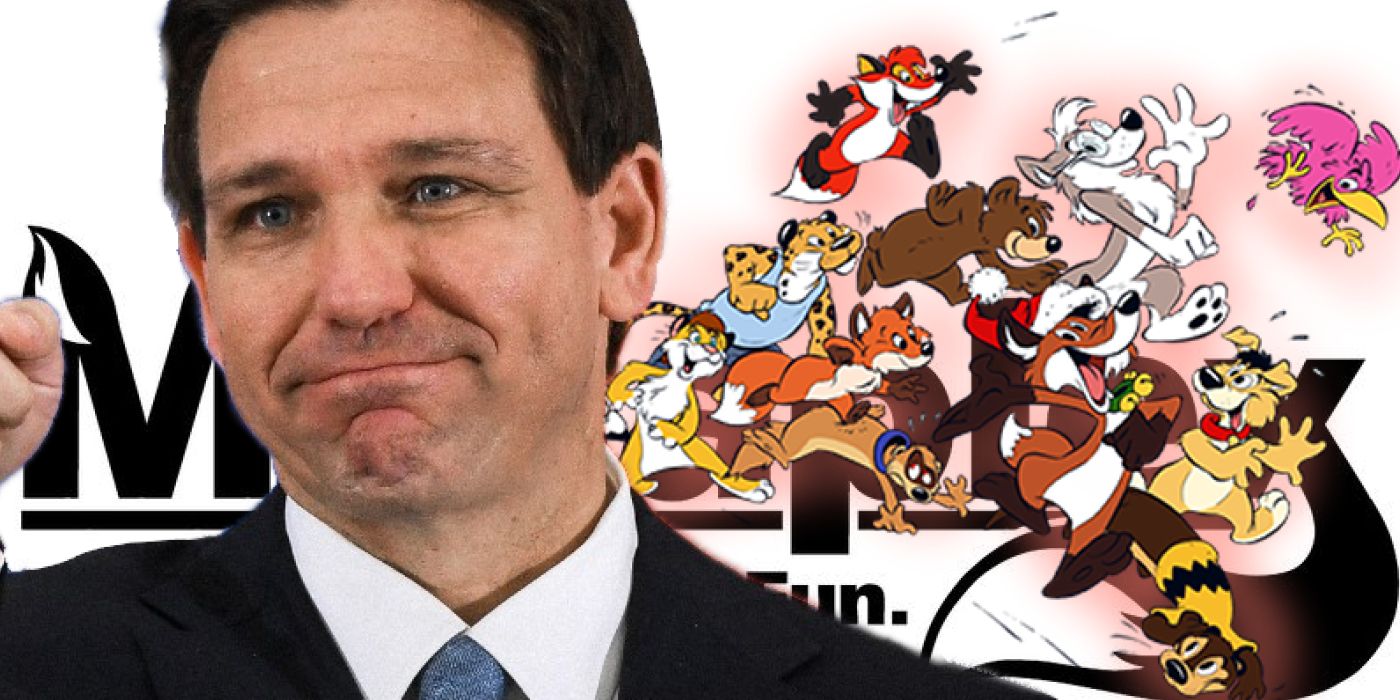 Megaplex, a furry convention based in Orlando, has been forced to change its policy on the minimum age of attendees due to new Florida legislation.
Ron DeSantis, governor of Florida and Republican presidential nominee, recently passed SB 1438, or the Protection of Children Act. This bill prohibits the admission of children to any "adult live performance," defined as "a presentation that depicts or simulates nudity, sexual conduct, or specific sexual activities." Allowing underage individuals to an event in Florida falling under that definition is punishable by a year of prison and/or a $1,000 fine. As reported by Rolling Stone, furries are not a specific target of SB 1438, but the subculture, which involves art and costumes of anthropomorphized animals, is often stereotyped as being highly sexualized.
RELATED: Anime Convention Bans Non-Manga Character Cosplays
The furry fandom is also known for having a high percentage of LGBTQ+ members, leading to an overlap in Florida residents who have felt singled out by recent legislative decisions. DeSantis is currently engaged in a dispute with Disney Parks, after removing Disney World's special district status by abolishing the Reedy Creek Improvement District and replacing it with the Central Florida Tourism Oversight District. Book bans in Florida have also been an issue, stemming from DeSantis' opposition to what he calls "woke indoctrination."
The Future of Megaplex Furry Convention
A statement on Megaplex's website reads, "Many have raised concerns about recent changes in Florida legislation. After reviewing Florida SB 1438 it has been decided that for legal reasons and protection of our attendees, our venue, and the overall convention, Megaplex 2023 attendees must be 18 years of age at the time of registration pickup. Megaplex has welcomed younger fandom members and their families since its inception and making this change was very difficult… It is our hope that this change is temporary and that we can welcome members of all ages back next year. With this in mind, the public decorum portion of the Code of Conduct as well as standards for programming, attire, and behavior in convention space will not be changing and will continue to be enforced as has been in the past."
RELATED: Florida Teacher Under Investigation For Showing Disney's Strange World to Students
One of Megaplex's regular attendees, owner of a furry adult toy company, said that he supported the convention's decision but will not attend it himself this year, saying, "I don't want to end up in a confrontation, or worse, jail or dead, for just going to the bathroom in Florida." Another furry agreed, saying, "We absolutely hate it has to happen."
Megaplex will take place September 15-17 in Orlando, FL.
Source: Rolling Stone, Megaplex
'height' : 50, 'width' : 320, 'params' : {} }; document.write('');