Guardians of the Galaxy Vol. 3 director James Gunn reveals his early career struggles with drug and alcohol abuse prior to his mainstream success.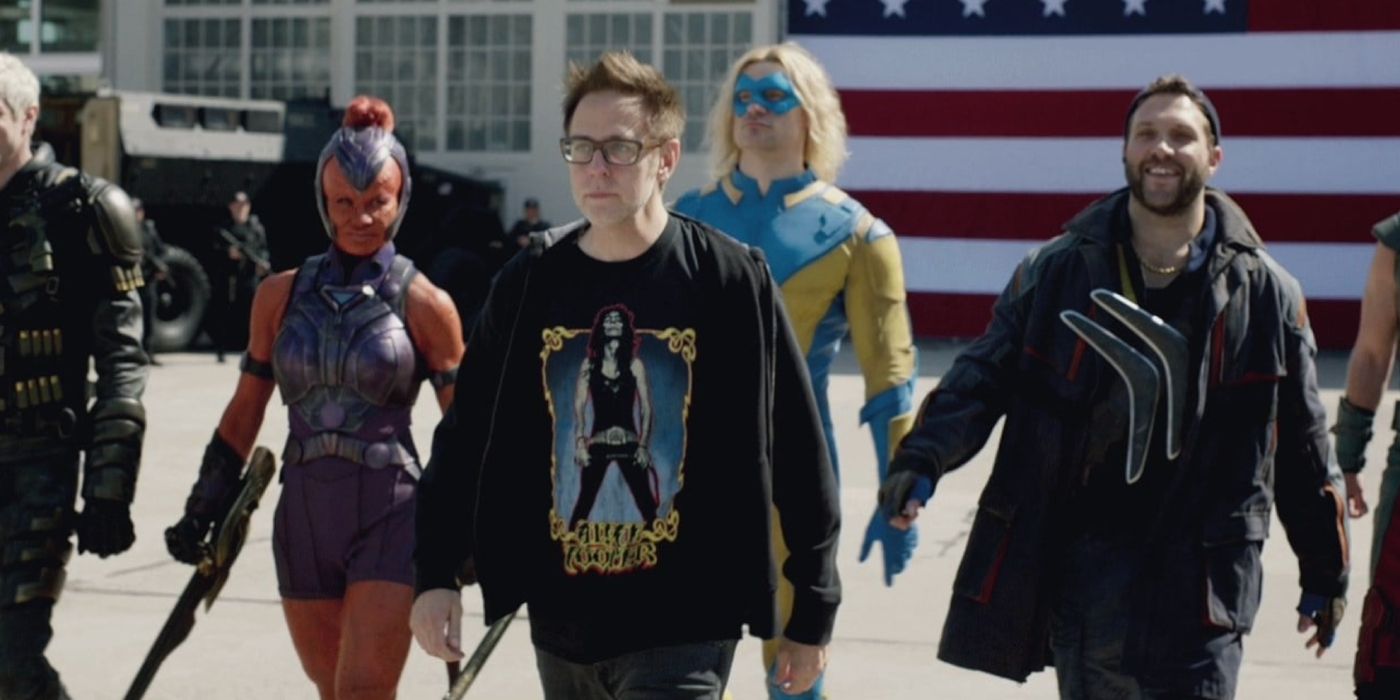 Guardians of the Galaxy Vol. 3 director James Gunn has opened up about his early career demons.
In an interview with El Pais, the Guardians franchise director and co-CEO of DC Studios revealed how he evolved from an early career substance abuse problem to becoming a creative juggernaut in mainstream Hollywood. "My demons change over the years," Gunn said. "I was an alcoholic as a young person, and a drug addict. I went through a number of crazy years. I think that for me, it's really about focusing on the creative process and not being distracted by money, power, attention, negativity, and just focusing on the creative process. If I can do that, then everything works out really well. It still can be a struggle, mentally. But life is difficult enough without me making it more difficult."
RELATED: Why Guardians of the Galaxy 3 Isn't James Gunn's Favorite Movie of 2023
James Gunn's Blockbuster Career
Gunn's career has been a rollercoaster of professional highs and lows. Cutting his teeth at Troma Entertainment under the mentorship of its founder Lloyd Kaufman, Gunn found early success as the screenwriter of the live-action Scooby-Doo movies and Zack Snyder's Dawn of the Dead remake. Segueing into the director's chair, Gunn helmed the 2006 horror-comedy Slither starring Elizabeth Banks and the 2010 dark superhero comedy Super starring Rainn Wilson and Kevin Bacon. The critical success of those films helped Gunn to land the job of directing Marvel Studios' Guardians of the Galaxy in 2014 and its sequel Guardians of the Galaxy Vol. 2 in 2017. Under his direction, Gunn took the lesser-known Marvel characters and turned them into international superstars overnight.
As Gunn achieved greater success with the Guardians franchise and became influential in consulting the entire Marvel Cinematic Universe, offensive tweets that he made online years before his blockbuster hits resurfaced. Despite making a public apology for the past tweets, Disney fired Gunn from directing Guardians of the Galaxy Vol. 3. A year later, Gunn was rehired by Disney after his Guardians cast and Marvel boss Kevin Feige made public pleas for his reinstatement. But it was Gunn's level of class that earned enough respect from former Disney executive Alan Horn to decide on rehiring him. "Everything he did subsequently was first class," Horn said. "He was such a gentleman about it in the ensuing months that we just brought him back. It felt like the right thing to do. I hold him in absolute high regard."
RELATED: James Gunn Ruined a GOTG 3 Scene by Laughing at Chris Pratt
Guardians of the Galaxy Vol. 3 is now playing in theaters.
Source: El Pais