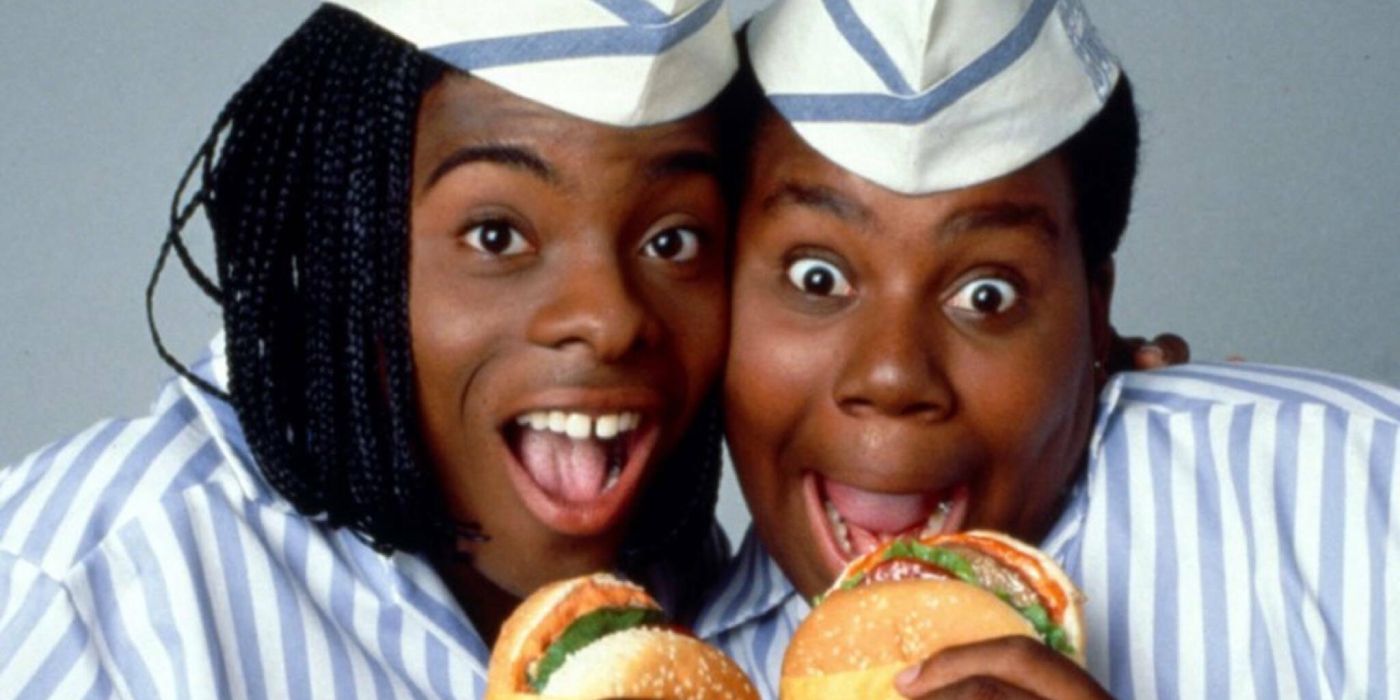 A sequel to the 1997 fast-food comedy Good Burger has officially been ordered up at Paramount+.
Per Variety, the Good Burger sequel was announced during Friday's episode of The Tonight Show Starring Jimmy Fallon. Kenan Thompson and Kel Mitchell are attached to reprise their roles as Dexter and Ed, respectively, from the '90s original. Production on Good Burger 2 is set to kick off in May. The film is currently expected to premiere on Paramount+ sometime later this year.
RELATED: Nickelodeon's Zoey 101 Is Getting a Sequel Film With the Original Cast
"I can't believe it's been a little over 25 years since great customer service was born at Good Burger!" Thompson said in a statement. "Being a part of something so many generations of people have come to love has made me so proud and now to be back where it all began working on the sequel is surreal! Love performing with my brother Kel and can't wait to show the fans what these characters have been up to since we last saw them."
Welcome to Good Burger, Home of the Good Burger, Can I Take Your Order?
Directed by current Paramount head Brian Robbins, Good Burger originally released in theaters on July 25, 1997. The film was produced by Nickelodeon Movies and distributed by Paramount Pictures. It is based on the recurring sketch of the same name from the Nickelodeon comedy series All That, which was co-created by Robbins and also starred Thompson and Mitchell.
RELATED: SpongeBob SquarePants' Fourth Feature Film Set for 2025 Release
The original "Good Burger" sketch from All That centered on Ed (Mitchell), a dimwitted cashier at the fast-food restaurant Good Burger who would frequently find a way to mess up the simplest of tasks, often confusing or otherwise frustrating his customers in the process. One such customer was a construction worker played by Thompson. In the Good Burger film, however, Thompson instead plays Dexter, a high school student who gets in a car accident with one of his teachers and is forced to get a summer job to pay off the damages.
Dexter finds himself working at Good Burger alongside Ed, whom he reluctantly befriends. The two ultimately find themselves on a quest to save the restaurant from being put out of business by evil competitor Mondo Burger. In addition to Thompson and Mitchell, the 1997 film starred the likes of Abe Vigoda, Jan Schweiterman, David "Sinbad" Atkins, Shar Jackson, Ron Lester, Josh Server, Linda Cardellini and Carmen Electra, among others. Shaquille O'Neal even made a cameo as himself.
RELATED: Dexter and Billions Spinoffs Set Amid Showtime Paramount+ Merger
Good Burger 2 is scheduled to premiere on Paramount+ in 2023.
Source: Variety