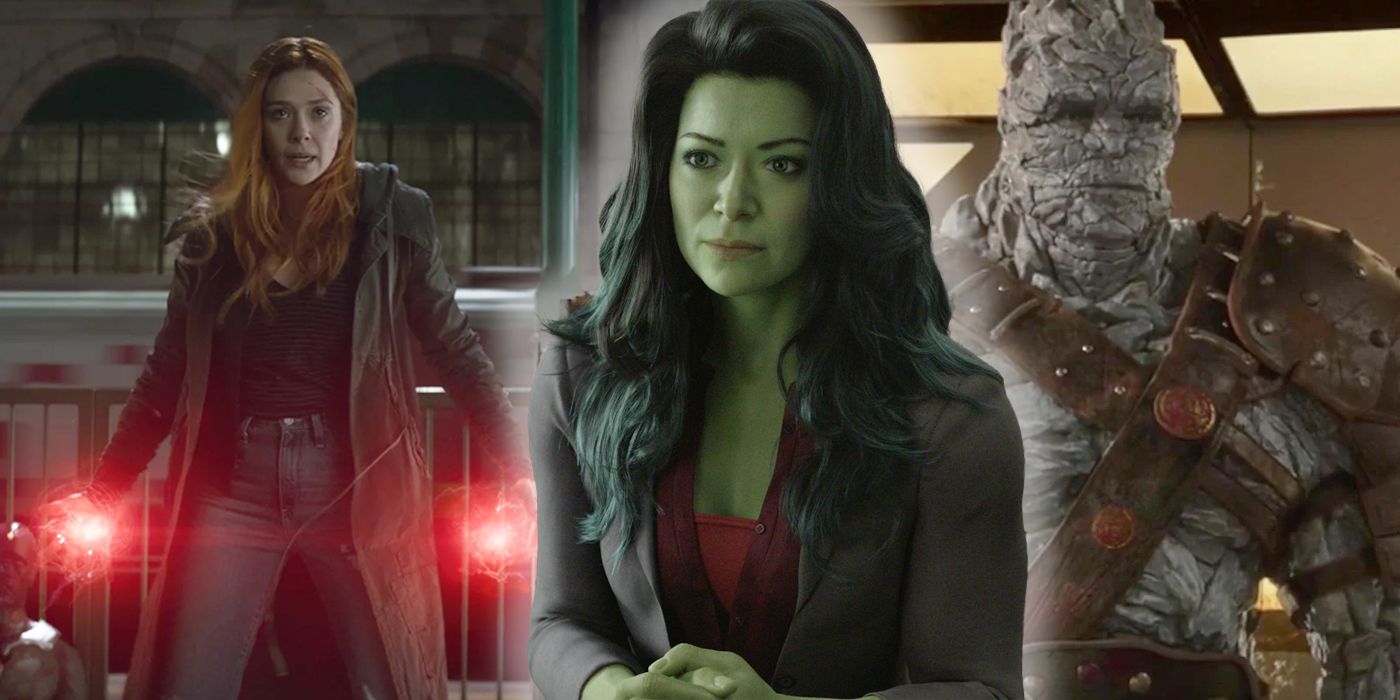 Marvel Studios is once again feeling the wrath of the VFX industry following Victoria Alonso's shocking exit as President of Physical, Post Production, VFX and Animation.
Variety spoke with several visual effects artists to discuss their time working in Marvel Cinematic Universe. One VFX artist, who asked to remain anonymous, stated that the biggest issue for them was Marvel's inability to provide clear guidelines. "The show I was on really struggled because it was an established character whose powers they were reconceiving for the MCU," the artist explained. They added that a common complaint in the VFX industry is how "Marvel doesn't figure shit out beforehand."
RELATED: Marvel VFX Artists Blame Black Panther 2, Greed for Ant-Man 3's Poor Visual Effects
Alonso Was Reportedly Fired by Disney
The renewed interest in Marvel's troubled relationship with the VFX industry comes after it was reported that Alonso had exited Marvel Studios, a company she had worked at since 2006. Insiders with knowledge of the situation have stated that Alonso, who was one of the co-founders of the MCU, was actually terminated from her role, adding that she was "blindsided" by the sudden firing. According to the insiders, the decision was made by human resources and The Walt Disney Company's legal department, as well as several company executives including Disney Entertainment co-chairman Alan Bergman. One executive who refrained from the discussion was Marvel Studios president Kevin Feige, — Alonso's longtime boss — who reportedly felt trapped in an impossible situation and thus decided to not intervene in the proceedings.
While the exact reason for Alonso's firing is currently unknown, she was reportedly "singularly responsible for Marvel's toxic work environment: a kingmaker who rewarded unquestioning fealty with an avalanche of work, but who also maintained the blacklist that kept FX pros wild-eyed with fear." One source also indicated that everyone was "quite scared" of the former executive. However, some VFX artists, reporters and MCU stars have disputed these claims, calling them wildly inaccurate. They have instead suggested that Alonso is being used as a scapegoat for the studio's recent VFX criticisms, which plagued Phase 4 of the MCU. At this time, Marvel Studios has not yet publicly commented on Alonso's departure from the company.
RELATED: Why Marvel's Complex Namor & Hulk Rights Mean They'll Never Get Solo Movies
Marvel Studios Is Reevaluating Its Upcoming Slate
Phase 4 of the MCU was Marvel Studios' biggest phase yet, consisting of 17 projects released across 2021 and 2022 in both theaters and on Disney+. While the phase saw some success, some critics and fans thought that the phase was rushed and that the films and series were inferior to the ones released during The Infinity Saga. While Marvel Studios has not officially announced any changes to its upcoming release schedule, insiders have stated that the company is focused on putting quality over quantity. It is expected that several Phase 5 and 6 projects will receive new release dates, as well as spend more time in the creative and post-production phases to ensure that the best product possible is being produced.
Source: Variety