When Brielle Brooks decided to follow in her father's footsteps as a vampire slayer, she knew that it meant putting herself in harm's way. However, she never imagined that the threats she would face were going to be anything other than the same monsters she was hunting, let alone that she would become prey to a fellow Slayer. Thankfully, there is at least one person who knows exactly what it is she's going through, and Blade has finally reunited with his daughter to save her.
After a disastrous encounter with the new girl at school and secret slayer Whitney, Brielle decides to join her apparent rival for a night of patrolling in the hopes of easing any tension between them. As seen in the pages of Bloodline: Daughter of Blade #2 (by Danny Lore, Karen S. Darboe, Cris Peter, and VC's Joe Sabino), this is merely a ruse under which Whitney can lead her to her doom at the hands of an awaiting nest of vampires. As dire as the situation looks from the outside, things take a turn for the better with the arrival of none other than Blade himself. Unfortunately, no matter how capable Marvel's original Daywalker is against a horde of nameless undead foes, things couldn't be more different when it comes to facing off against his daughter.
RELATED: 25 Years Ago, Blade Changed Cinema With 'Weird' Superheroes
Marvel's Blade Finally Met His Daughter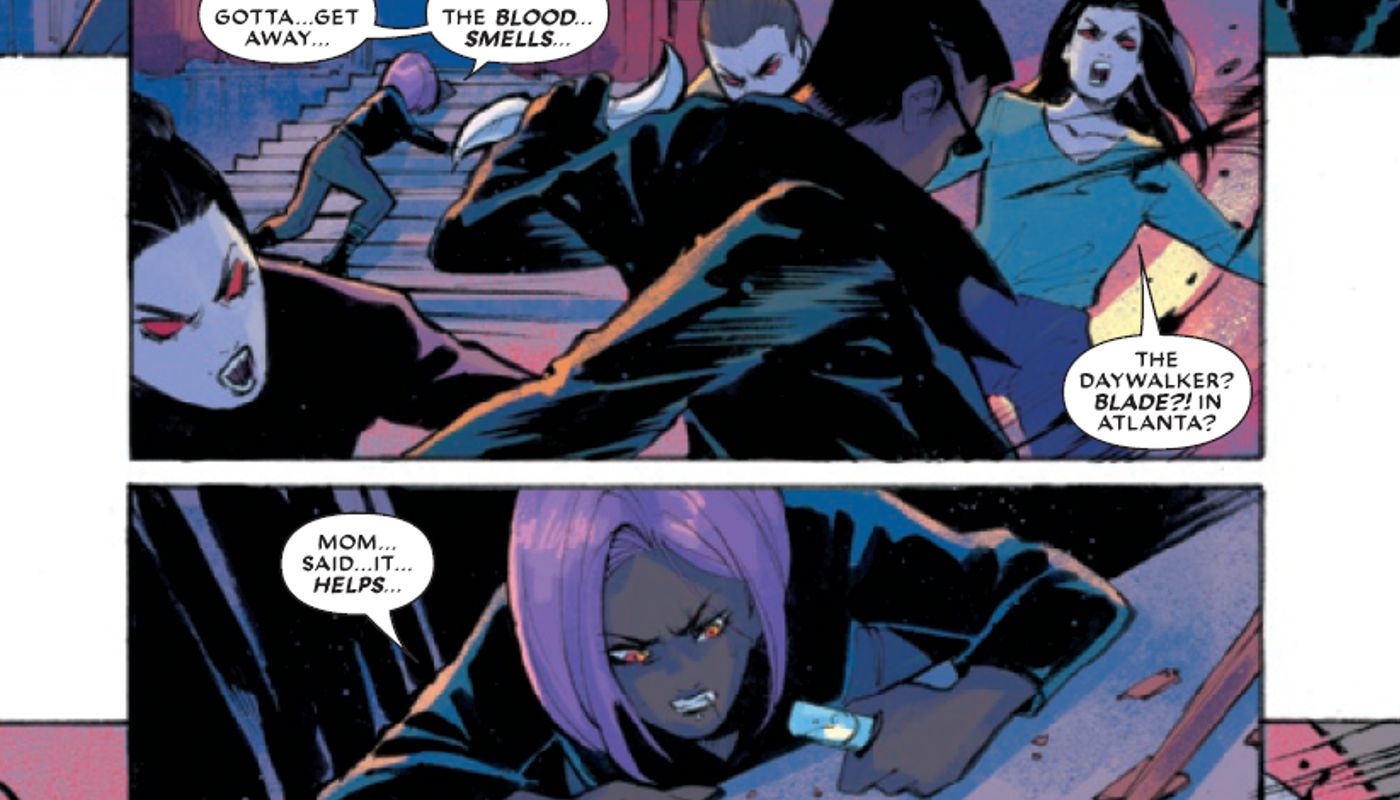 As opportune as it is that Blade decided now is the time to drop in for a meeting with his daughter, the biggest surprise is that he has made the trek all the way to Atlanta to do so. Though Blade and Brielle's mother, Safron Caulder, grew distant in large part due to the former's extra lethal lifestyle and the latter's pregnancy, the Daywalker never stopped reaching out and checking in on his family. Of course, this was never particularly easy on account of Blade's work, especially in the years since he took up policing Dracula's Vampire Nation.
In spite of everything, Blade still managed to make his way to Brielle when she needed him the most, even if he wasn't aware of just how bad the situation was. While her early outings as a nocturnal hero haven't been unsuccessful, they haven't all ended in her favor, either. Between her relative inexperience and emerging vampirism, Brielle is far from ready to take on the night. Now that her father has stepped into the picture, however, it may not be long before she has learned all there is to know about the family business, assuming he survives long enough to teach her.
RELATED: Blade, Deadpool 3 Expected to Close Out the MCU's Phase 5
Blade and His Daughter May Have a Troubled Future Ahead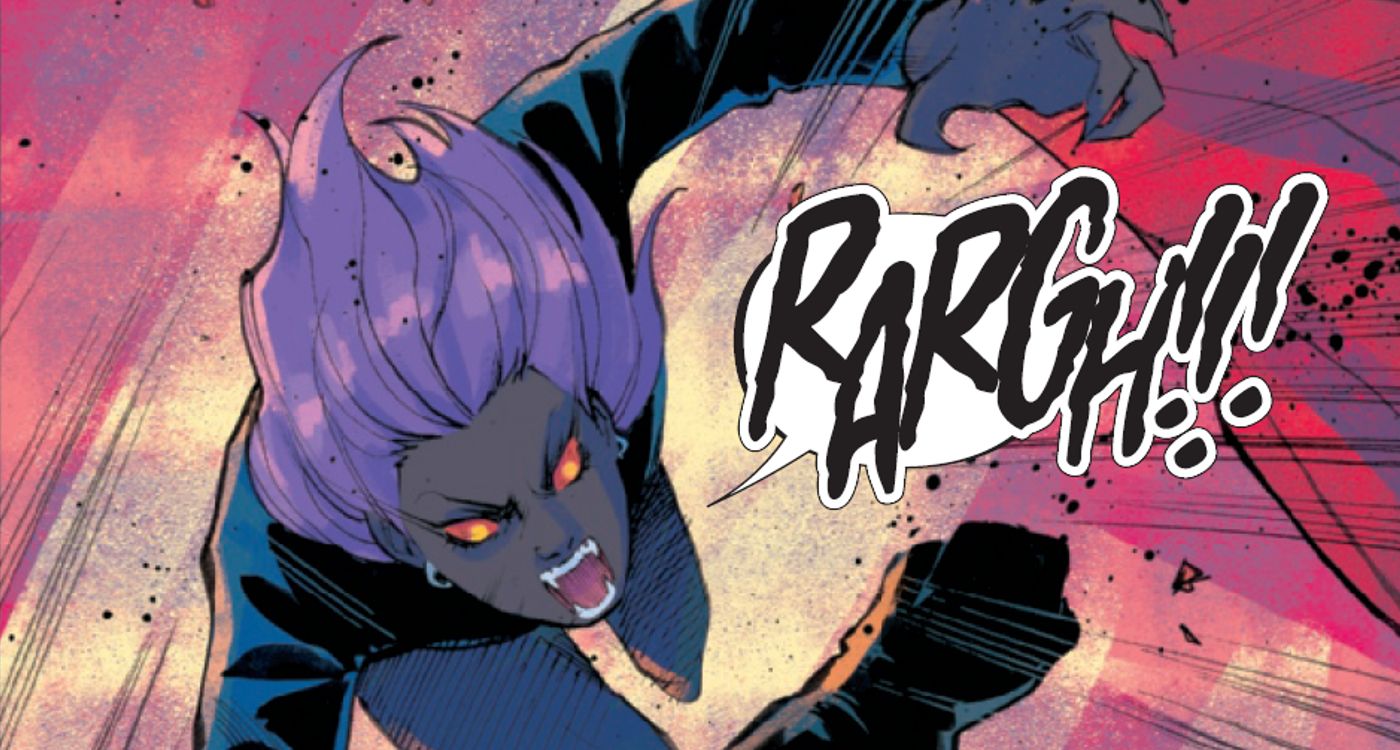 Although Blade is there to quell the vampiric onslaught his daughter is caught in, there is nothing he can do to save the serum she takes to stave off her hunger from being lost in the fray. On the other hand, this is just another aspect of the life that Blade knows all too well, not to mention how to mitigate even under the worst of circumstances.
Considering how unlikely this is to be the end for either Brielle or Blade, the two are sure to have plenty of time to catch up once the dust has settled. Hopefully, that will include giving Brielle a crash course in both hunting vampires and living life only a single degree away from being one. If nothing else, the experience will certainly be unforgettable for anyone lucky enough to survive it.