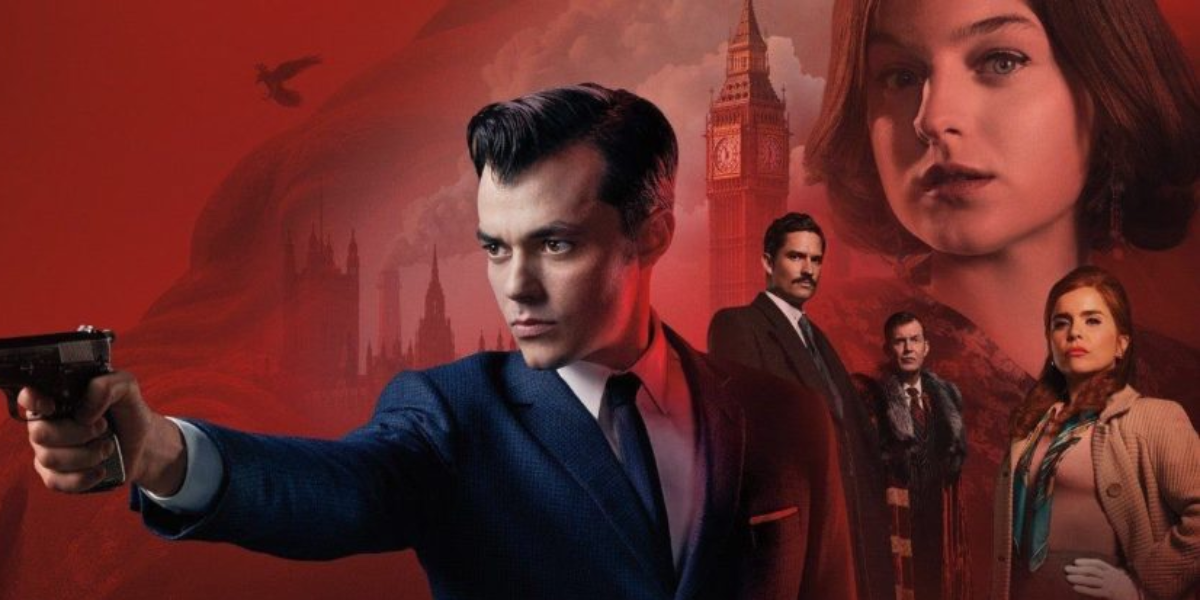 The third season of DC's Batman-adjacent spy series Pennyworth is reportedly set to arrive on HBO Max this fall.
According to TVLine, all of Pennyworth Season 3 is "already in the can" and currently "awaiting a Fall 2022 release date." The series stars Jack Bannon as former British Special Air Service (SAS) soldier and security specialist Alfred Pennyworth, who most fans will know as the eventual butler and caretaker of one Bruce Wayne/Batman.
RELATED: DC's Black Canary Solo Movie Has Survived Warner Bros. Cuts
Pennyworth follows a young version of Alfred, who forms a security company in the 1960s, going to work for young billionaire Thomas Wayne, who has not yet become Bruce's father. The live-action psychological spy thriller initially premiered on Epix in July 2019, with Season 1 concluding the following September. Pennyworth subsequently returned for Season 2, which ran on Epix from December 2020 to April 2021. Additionally, a seven-issue tie-in comic book series launched in August 2021 from DC.
Pennyworth Has a New Home on HBO Max
At the DC FanDome virtual convention in October 2021, it was announced that Pennyworth had not only been renewed for Season 3, but would be jumping ship from Epix to HBO Max. At the time, it was announced that Season 3 would premiere on the WarnerMedia-owned streaming service sometime in 2022, though a more specific release window was not given. Pennyworth Seasons 1 and 2 were added to HBO Max's streaming library in January 2022.
RELATED: The Batman's Matt Reeves Will Not Direct Penguin's Spinoff Series
According to HBO Max, Pennyworth Season 3 takes place after a five-year time jump. "[T]he civil war is over, and a cultural revolution has changed the world for better or worse — ushering in a new age of Super Heroes and Supervillains," an official synopsis reads. Like the show's first two seasons, Pennyworth Season 3 will consist of 10 episodes.
In addition to Bannon as Alfred himself, Pennyworth Season 3 marks the return of Ben Aldridge as Thomas Wayne, Emma Paetz as Martha Kane, Paloma Faith as Bet Sykes, Ryan Fletcher as Wallace "Daveboy" McDougal, Dorothy Atkinson as Mary Pennyworth, Ramon Tikaram as Detective Inspector Aziz, Harriet Slater as Sandra Onslow and Simon Manyonda as Lucius Fox.
RELATED: HBO Max's 45-Day Theatrical to Streaming Window Is No Longer Warner Bros. Policy
Pennyworth Seasons 1 and 2 are currently streaming on HBO Max. Season 3 is expected to premiere on the service this fall.
Source: TVLine