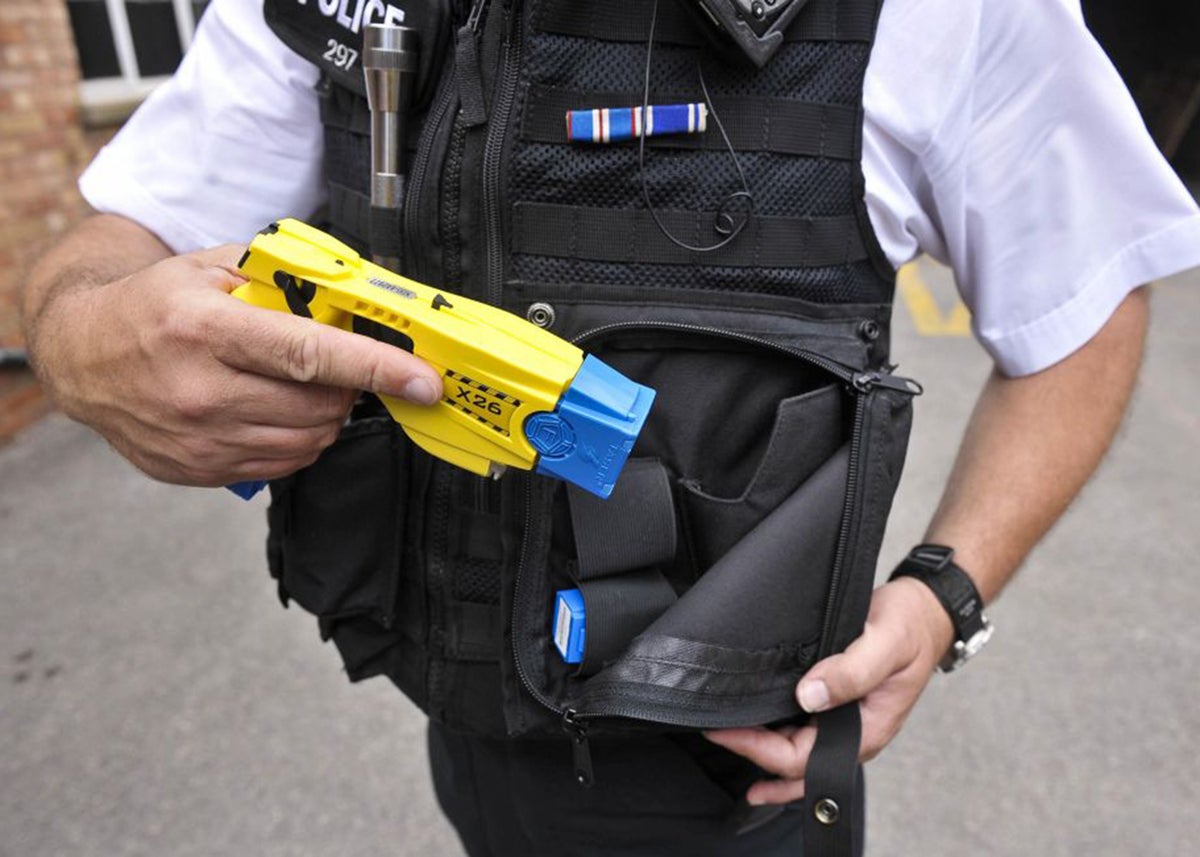 A 91-year-old woman had a taser pointed at her and a spit hood put over her head by police after a dispute with her carer.
The Metropolitan Police said that the elderly woman was "distressed" and allegedly spat at one officer when they were called to her home in Peckham, south-east London, on May 9.
She was handcuffed, had a mesh spit hood placed over her head and a Taser trained on her before she was taken to hospital without being arrested.
It is claimed she was left with cuts and bruising to both wrists and one of her arms.
Watchdog the Independent Office for Police Conduct (IOPC) is investigating what happened.
One officer has already been suspended and is not allowed to use Taser while the investigation is carried out, and five other officers have been placed on restricted duties so they have no contact with the public.
A member of the woman's family has been allowed to watch footage of what happened from the officers' body worn video cameras.
Detective Chief Superintendent Seb Adjei-Addoh said: "There are limits to what I am able to say in relation to this incident given it is now subject to an IOPC investigation. However, it is clear that this will have been a distressing experience for the lady involved and that the circumstances raise a number of questions that need to be answered.
"While I do not wish to pre-judge this process, officers know that they must be able to justify any use of force or restraint and we will expect that of the officers involved in this incident.
"They also know that we expect them to show compassion and to adjust their approach in real time according to the circumstances they are faced with.
"I am committed to transparency in relation to this incident. I am already in contact with our key partners and will keep them, and those directly involved, informed as our inquiries progress."
The IOPC launched an investigation on May 17 after the Met referred the case to the watchdog.
A member of the public also made a complaint to the IOPC about the force that was used.
An IOPC spokesman said: "We have received a public complaint concerning the level of force that was used and the injuries it is alleged the woman sustained, including cuts and bruising on both her wrists and one arm.
"We have been in touch with the woman's family to explain our role."