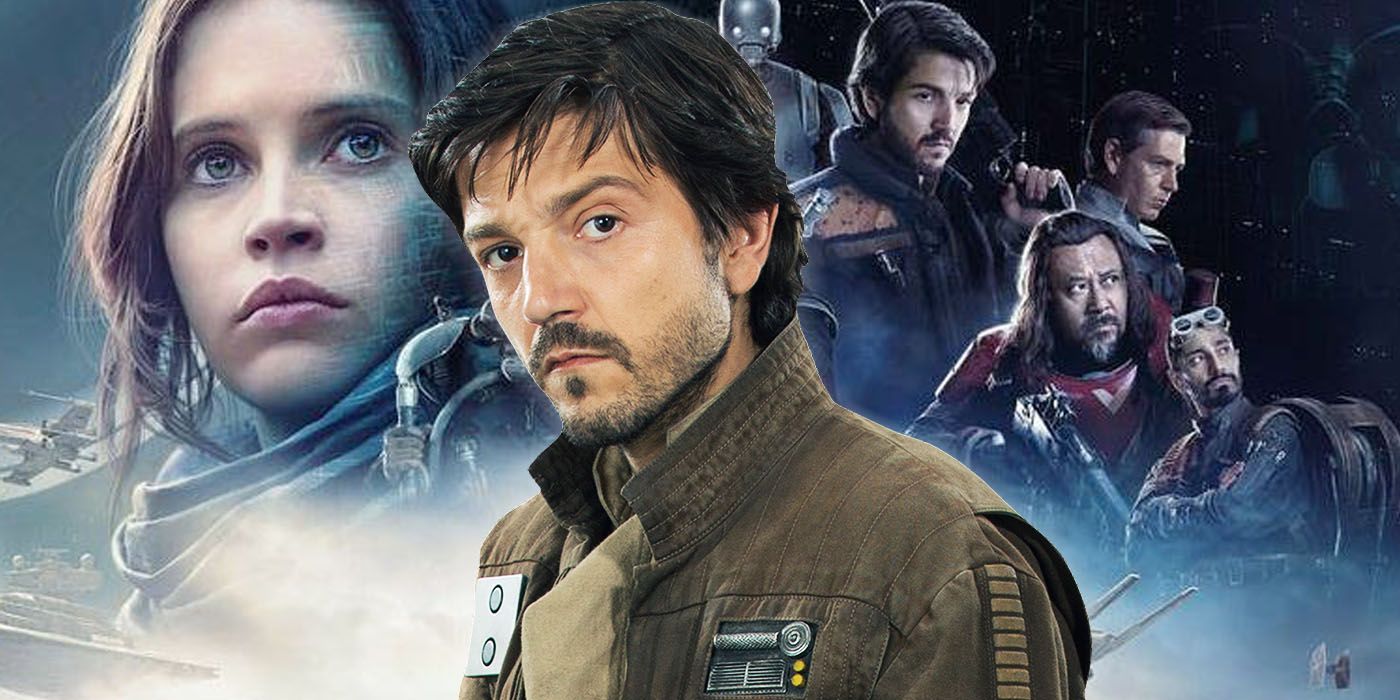 The following contains spoilers for Andor Season 1, Episode 7, "Announcement," now streaming on Disney+.
The latest episode of Andor has fans debating whether Rogue One: A Star Wars Story's K-2SO just arrived on the Disney+ series.
While many fans tweeted their praise of the Imperial security droid's apparent cameo in Andor Season 1, Episode 7, "Announcement," others insisted that the droid in question wasn't actually K-2SO. It's currently unclear which side of the debate is correct, especially considering that all KX-series droids look identical. That said, the KX droid that apprehends Cassian Andor (Diego Luna) in Episode 7 isn't voiced by K-2SO performer Alan Tudyk, which could lend greater credence to the case against K-2 appearing in the show.
Related: Andor Is Star Wars For Adults – And There's A Place For That
Tudyk previously insisted he isn't part of Andor Season 1, following an announcement by Disney that he had joined the cast. "They're shooting [Andor] right now, I'm not in it," he said. "But, if it stays on the air, stories keep getting told, I'll end up in there." At the time, the conflicting reports regarding Tudyk's participation in Andor were attributed to upheaval behind-the-scenes. Original showrunner Tony Schiff left the series in April 2020 leaving series creator Tony Gilroy to step into the role, a move which apparently saved Andor from cancelation.
Is Rogue One's K-2SO in Andor?
Gilroy later confirmed that Tudyk won't appear in Andor Season 1, while also teasing that the star could join the cast in Season 2. The showrunner's cryptic remarks were seemingly a reference to Andor's position within wider Star Wars canon, which makes K-2SO's eventual arrival something of a necessity. The show is intended to lead directly into the events of Rogue One, and in that movie, K-2SO is already a member of Cassian's crew. As such, it makes sense that Gilroy is already hinting Tudyk's involvement somewhere down the line.
Related: Andor Subtly Calls Back to One of Rogue One's Saddest Moments
The showrunner remains tight-lipped on exactly when K-2SO will enter the Andor fold (assuming he hasn't already), however, he has addressed the rationale behind the security droid's delayed arrival. "From a storytelling point of view, there are multiple reasons," Gilroy said. "I would say, 'Wait and see.' It's a story we are eager to tell. It's difficult to carry an Imperial droid around with you and not draw all kinds of attention. It's a difficult piece of luggage. When we do it, we'll do it in a spectacular fashion as opposed to presenting it and ignoring it, or presenting it or hiding it, or the bad versions we would have been forced to do."
Andor is currently streaming on Disney+, with new episodes arriving Wednesdays.
Source: Twitter