Token Black has been utilized in South Park to address race relations in America, especially with white kids who don't usually make people of color part of their inner circle in school. The commentary felt meta, though, with Token sparsely appearing and only getting involved when race-related issues came up, leaving fans wanting more of his character.
South Park Season 25 provided exactly that by including Token in a very integral story arc that began by revealing his real name and the story behind it. And as the long-held secret leaked out, one of the kids discovered it — and was totally mortified by — his own unconscious bias. The plot was as effective and pointed as the show's pandemic criticisms.
RELATED: South Park Reverting to Randy Marsh's Antics is a Step Backward
Everyone's Been Getting Token's Name Wrong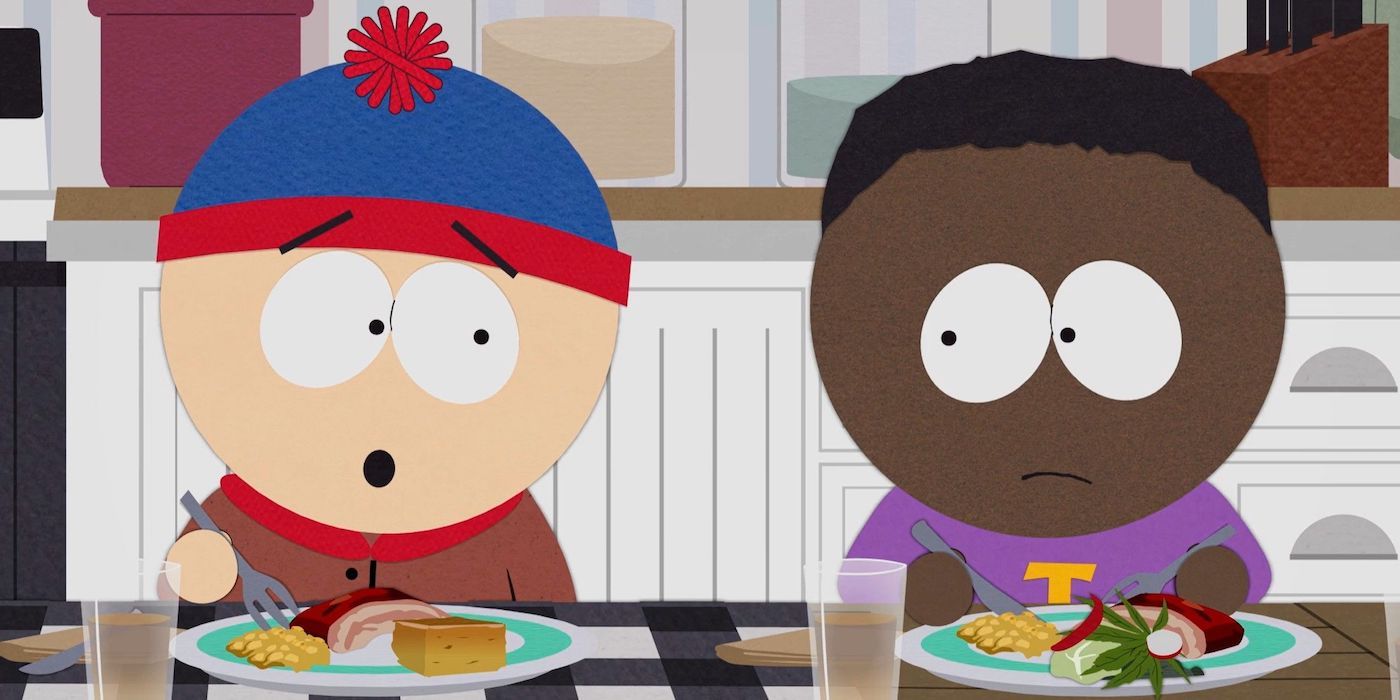 Randy Marsh invited the Blacks over for dinner, wanting them to join Tegridy Farms so his weed business could be seen as all-inclusive in a struggling corporate America. In the process, they discovered Token's real name was Tolkien. His dad Steve was a fan of J.R.R. Tolkien and the Lord of the Rings books, so he named his kid after the author. This shocked Stan, who thought he had actually the boy "Token" because they were the only Black family in town.
Stan immediately called all his friends, who were nonchalant about this reveal because despite the difference in pronunciation, they knew who he was named after. Their argument was the same as Steve's — why would someone name their kid something that had a negative association for people of that ethnicity? Despite spelling Tolkien's name wrong on tees before, even Cartman knew what it was and actually said people who thought it was "Token" were racist and disrespectful.
Realizing he was alone in his reaction pushed a delirious Stan to visit the doctor, hoping to find a cure for his latent prejudice. The doctor told him his assumption came from a place of white privilege. All Stan had to do was ask his buddy his name, but instead, for years, Stan accepted it as a very insulting gimmick (similar to South Park's own ongoing roast of Matt Damon). Stan decided to re-educate himself, going through Tolkien's books and listening to them in a "Black voice" after the doctor told him he needed to get closer to the Black experience.
RELATED: South Park's Latest Conspiracy Could Let a Fan-Favorite Shine Again
South Park's Tolkien Teaches Stan a Valuable Lesson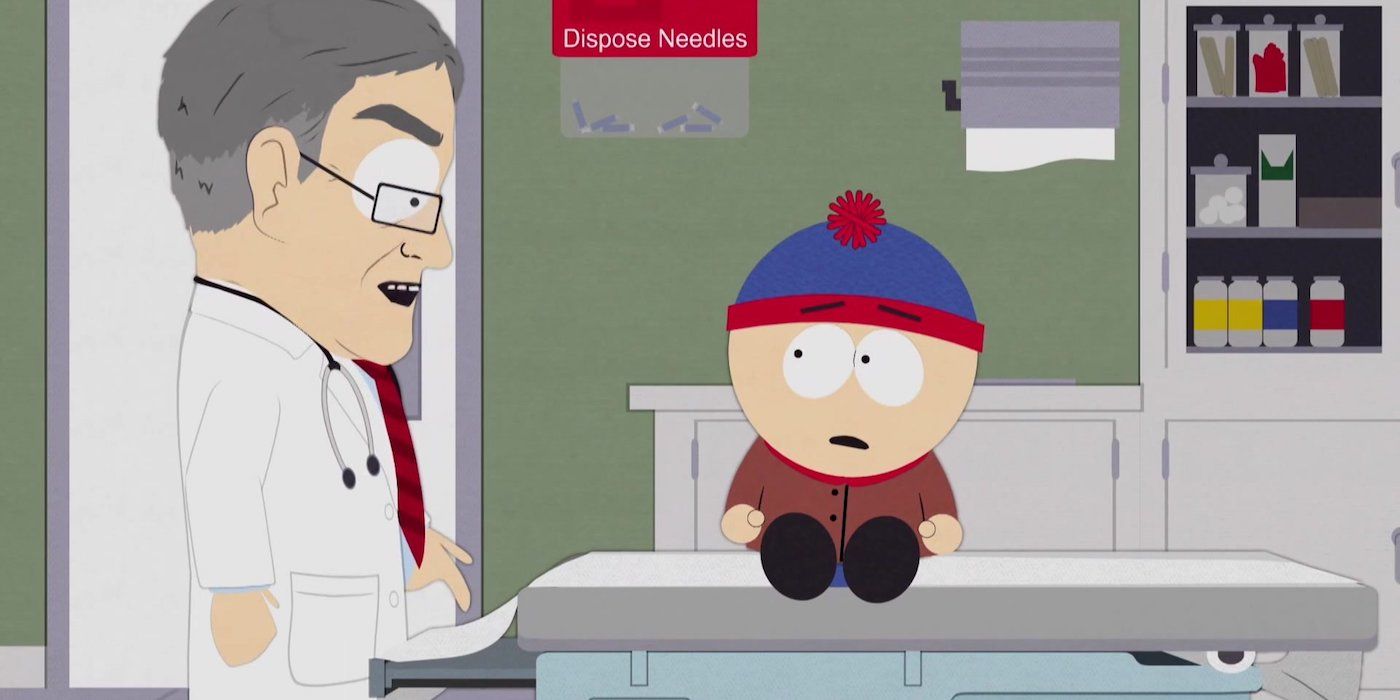 Through this subplot and the main Tegridy Farms story, South Park pointed out that taking selfies with people of color was nothing compared to interacting with them and making them part of their family. This storyline even connected back to the controversial Season 11 installment "With Apologies to Jesse Jackson," in which Randy accidentally said a racist slur about Black people on Wheel of Fortune that pissed Tolkien off. In that episode, Stan realized he was wrong for saying it was no big deal and that his father was an idiot since no white kid in school would ever know the weight and hurt of that word.
It seems Stan didn't entirely learn his lesson from that episode because in "The Big Fix," Tolkien wanted Stan to leave him alone. The episode ended with a hilarious PSA for the audience, with the doctor asking those who thought the character's name was "Token" to call a hotline for help because they were equally as ignorant as Stan. Massive missteps like the ones in this episode probably explain the Marsh family's tragic fate.
South Park Season 26 airs every Wednesday at 8 PM ET/PT on Comedy Central.