Legendary horror author Stephen King shares his concise thoughts on Poker Face, Rian Johnson's new Peacock mystery series.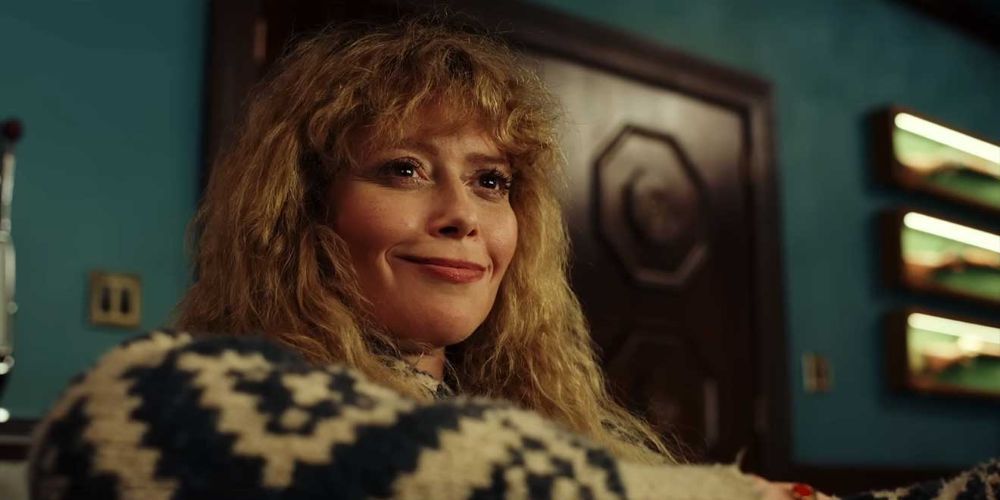 Horror author Stephen King has given Rian Johnson's Peacock series Poker Face a brief but positive review — as well as praised the show's star, Natasha Lyonne.
On Twitter, King called Poker Face "pure entertainment gold" and said Lyonne shines in her role. The actor herself replied with surprise and gratitude, as well as tagged series creator Johnson. Stephen King often posts about television and movies on Twitter, and recently shared some thoughts on The Last of Us's TV adaptation as well. The replies to King's review of Poker Face are mostly in agreement, with some users expressing excitement to watch the series knowing it's so well-regarded.
RELATED: Stephen King's Biggest Movie Franchise Started With One Short Story
Poker Face follows a casino worker named Charlie Cale (Lyonne) who has an innate ability to detect lies. Her boss at the casino, Sterling Frost, Jr. (Adrien Brody), knows about her talents and uses them for his own gain. After the events of the first episode, Charlie is now on the run. The protagonist finds herself in a new odd scenario each episode, taking on new jobs and journeying into new towns. She befriends the locals of each new location, only for murder to inevitably take place.
What Is Poker Face About?
The series not a whodunnit but a "howcatchem," where the intrigue of the narrative focuses on how the protagonist will capture an already known perpetrator. The story structure is heavily inspired by Columbo, but Charlie isn't a professional detective. She is just an everyday woman who happens to run into murder mysteries everywhere she goes. Using her lie-detecting abilities, Charlie investigates the crime and finds the murderer.
RELATED: Poker Face Turns Spinal Tap's Best Gag Into Murder
Similar to Johnson's Knives Out films, the tone of the show is comical yet also emotionally sincere. The characters are quirky and stylized, but the deaths involved in the story carry genuine weight. Despite the show's similarities to the Benoit Blanc films, Poker Face is not connected to Knives Out or its standalone sequel, Glass Onion. Each one of Johnson's mystery stories is meant to stand on its own as a unique narrative. In fact, Rian Johnson admitted his dislike of the "A Knives Out Story" subtitle for Glass Onion.
Poker Face premiered on Peacock on Jan. 26. The first four episodes released all at once, and the remaining six episodes of the season will be released on a weekly basis. The series has received critical and public acclaim. While Poker Face's second season has not been confirmed, it does appear likely that the show will be renewed.