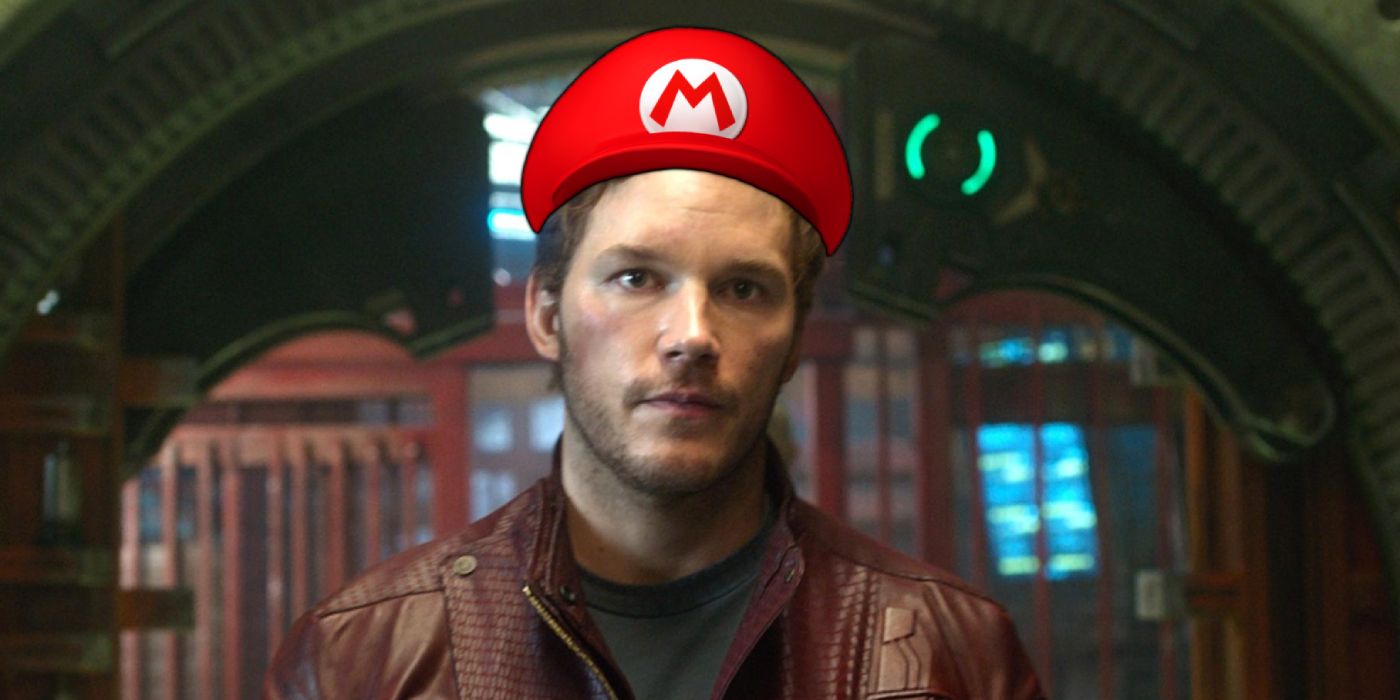 Fans applaud The Super Mario Bros. Movie star Chris Pratt's surprisingly video game accurate voice.
Pratt appeared alongside costar Charlie Day in a video posted to the official BBC One Show Twitter on March 16. During the segment, Pratt explained why the decision was made to avoid using the titular character's instantly recognizable high-pitched voice for the duration of the film, saying, "We were trying to find a way to put that into the movie, but in a way that would be congruent with a storyline." Day added, "Yeah you can't say 'Itsa me' for 90 minutes." Pratt did offer some examples of iconic Mario lines, which have been praised for their accuracy to the original.
RELATED: How Teen Titans, GO! Creators Built the Super Mario Bros. Movie
Chris Pratt's Mario Voice Charms the Skeptics
Back in June 2022, Pratt promised fans, "I worked really closely with the directors and trying out a few things and landed on something that I'm really proud of and can't wait for people to see and hear. It's an animated voiceover narrative… and it is updated and unlike anything you've heard in the Mario world before." When the first trailer for The Super Mario Bros. Movie released, fans largely slammed Pratt's Mario for being so far from the character's iconic sound. These sentiments towards Pratt's Mario appear to have changed in recent weeks, with many fans taking to social media to apologize for their previous outrage following the release of an extended clip from the film.
RELATED: Super Mario Bros.' Final Trailer Gives Donkey Kong an Unexpected Ability
Fellow industry insiders have also been divided on Pratt's performance. In October 2022, prolific voice actor Tara Strong said that "It should be Charles [Martinet]," the longtime voice of the character in video games. Strong's fellow Teen Titans cast member Khary Payton offered a different take, saying, "I actually think that he's doing kind of like this New York, Italian guy — like a cousin of The Sopranos or something, which, I think, is kind of a fun take on it rather than being, 'It's a me, a Mario."
The Super Mario Bros. Movie arrives in theaters on April 5.
Source: Twitter