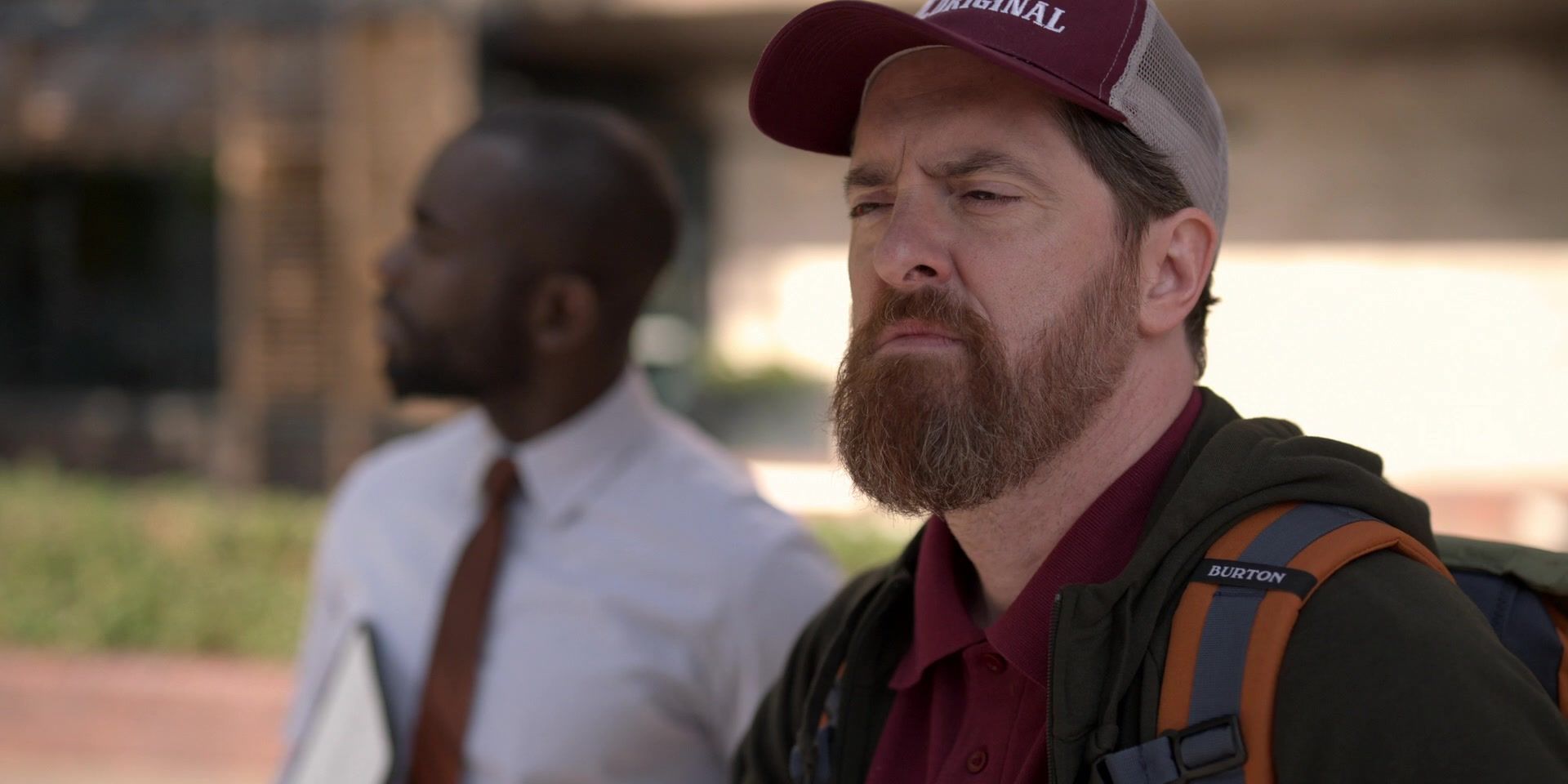 Ted Lasso star and co-creator Brendan Hunt has answered one of the fan base's biggest questions surrounding the Season 3 finale.
As reported by Collider, Hunt, who plays Coach Beard, conducted a Reddit AMA last week. When asked why Keeley (Juno Temple) and Roy Kent (Brett Goldstein) didn't end up together, he responded, "I have known couples who seemed perfect together, and then suddenly find they broke up. People who haven't (at least started to) work on their sh*t can sometimes find that they lose something they wish they'd kept. In this way, Roy's story with Keeley is parallel to Nate's with AFC Richmond. IMO, IMO."
RELATED: Ted Lasso's Season 3 Finale Baited TedBecca Fans in the Worst Possible Way
Ted Lasso has always defied norms in how it tackles societal questions. In an interview, star and creator Jason Sudeikis, who plays the title character, shared that his coach character initially took a more "belligerent" and aggressive approach. The social mood surrounding Donald Trump's presidency led Sudeikis to decide on a warmer tone. "Things became very binary and I don't think that's the way the world works," Sudeikis stated. "And, as a new parent – we had our son Otis in 2014 – it was like, 'Boy, I don't want to add to this.' Yeah, I just didn't want to portray it." Hunt echoed the sentiment in his AMA, saying that he wanted to subvert the expectation that the male and female lead must get together.
Stories Without Romance in Ted Lasso
While the cast of Ted Lasso has remained tightlipped about any new content, some fans suspect that Keeley and Roy's failed romance is the perfect setup for a new season. Without a romantic subplot, the show could explore the deepening sisterhood between Keeley and Rebecca (Hannah Waddingham) as they establish the new AFC Richmond Women's side.
RELATED: Ted Lasso's Season 3 (or Series) Finale, Explained
Apple TV+ shows in recent times have resisted calls for romance to be the only form of connection. As its title implies, Platonic, starring Rose Byrne and Seth Rogen, attempts to subvert norms by giving platonic relationships the consideration often reserved for romantic relationships. Fellow Apple TV+ series The Crowded Room also premieres this month, starring Tom Holland in his final work before taking a year of hiatus from acting.
Ted Lasso is available to stream on Apple TV+.
Source: Reddit, via Collider